Radha Ashtami is a Hindu festival, which is celebrated to make the birth anniversary of Shri Radha Rani. As per Hindu mythology, Radha ji was an incarnation of Goddess Lakshmi. Radha Ashtami, also known as Radha Jayanti falls on Aug 25 and Aug 26 this year. According to Hindu calendar, Radha Ashtami happens on the Ashtami date of Shukla Paksha of Bhadrapada month every year. This auspicious day is dedicated to the queen of Barsana and Vrindavan, Radha ji. Radha-Krishna devotees from all over India, celebrate the occasion by worshiping Radha Rani and by observing a whole day fast.
Significance Of Radha Ashtami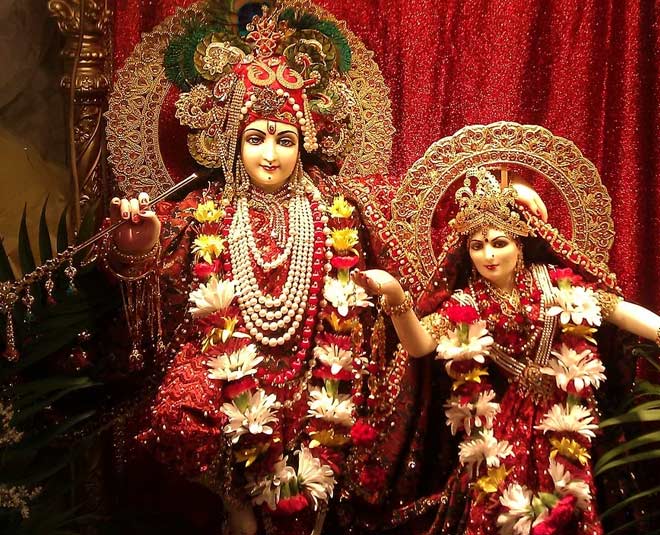 Image Courtesy: Hindugodwallpaper.com
It is said that those who keep a fast/vrat during Radha Ashtami are blessed by Radha Rani herself. This fast is primarily kept by women. As per the tradition, keeping a vrat on this auspicious day attracts positive energy and gets rid of negativity. On Radha Ashtami, people seek blessings and good health from Radha Rani. It is also said that by fasting on this day, Lakshmi resides in the house, blessing you with prosperity and happiness.
Don't Miss: Taimur Is Observing Ganesh Chaturthi In The Cutest Way Possible Amid Lockdown, See Pictures
Puja Timings And Shubh Muhurat
According to Hindi Panchang, Bal Gopal Krishna was born on Ashtami Tithi of Krishna Paksha of Bhadrapada month and Radha Rani was born on Ashtami Tithi of Shukla Paksha of Bhadrapada month. The festival of Janmashtami was celebrated with joy on 11 August and 12 August this year. Radha Ashtami Tithi of Shukla Paksha of Bhadrapada month starts on Tuesday and ends on Wednesday.
Shubh Muhurat starts: August 25, 12: 21 PM
Shubh Muhurat ends: August 26, 10:39 AM
As Radha ji was born in the afternoon, that's why worshiping in the afternoon is considered to be the ideal time for puja.
How Is Radha Ashtami Celebrated?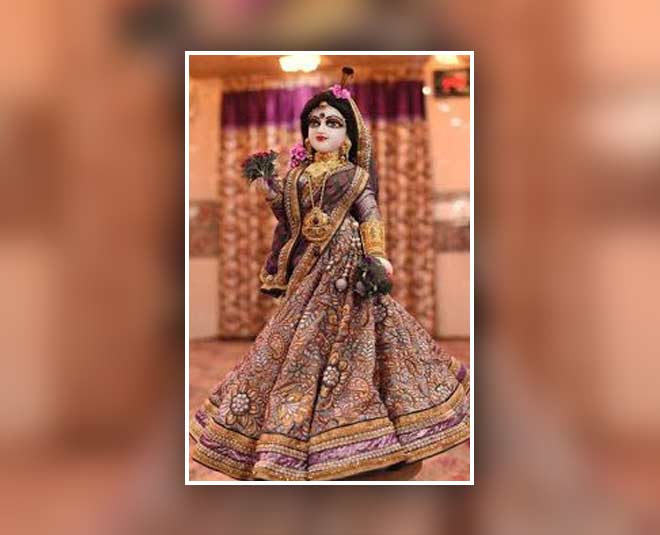 Devotees celebrate this auspicious day by getting up before sunrise, having a bath, wearing fresh new clothes and worshiping Radha Krishna. Many people observe a half-day fast, while others observe it for a full day. During the afternoon, Kalash Pujan is performed by the devotees, post which idols of Radha Krishna are installed in the house. Devotees adorn these idols with beautiful hand-woven clothes and studded jewellery pieces. The statue is worshiped and offerings like, fruits and flowers are given. Radha Krishna mantras are chanted to attract positive energy and the ceremony is concluded by performing an aarti. The Radha Gayatri Mantra is considered to be very powerful and is chanted by all Radha Rani devotees on this holy day.
Don't Miss: Weekly Horoscope Aug 24 -Aug 30: Love Life To Professional Obstacles, Check Out What's In Store This Week
According To The Legend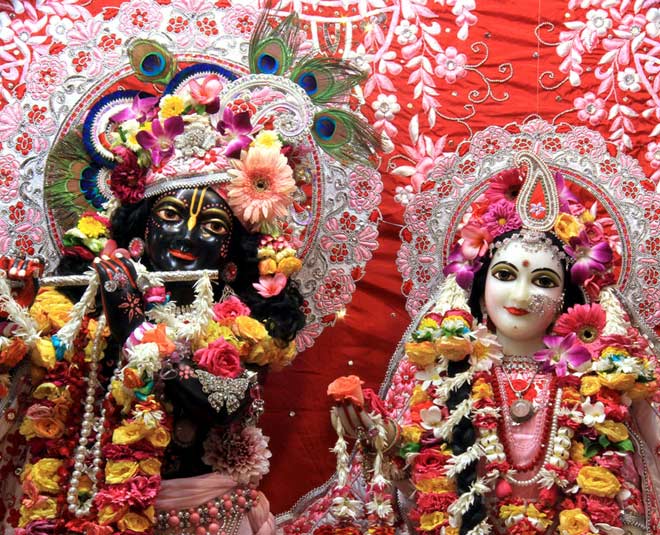 As per Hindu mythology, Radha was born out of a lotus that bloomed in a pond in Barsana, Uttar Pradesh. She was found by Vrishbhanu and his wife Kirti. It is said that Radha did not open her eyes for several days after her birth. One day, when Vrishbhanu and Kirti visited Nand Gaon, Radha opened her eyes for the first time to see Lord Krishna in front of her.
So, enjoy this auspicious day by keeping a fast and worshiping the supreme Radha Rani, to seek her blessings for yourself and your family.
For more such information and news, stay tuned to HerZindagi.com