The frenzy around Game Of Thrones is at an all-time high as the finale season just premiered today. Priyanka Chopra who is now part of the Jonas family, took to social media to wish her soon-to-be sister-in-law Sophie Turner, who stars as Sansa Stark in the epic series. The two Jonas bahus have gotten along like a house on fire ever since Priyanka started dating Nick Jonas. The J Sisters as they are called, the Jonas wives Priyanka and Danielle plus Sophie who is Joe Jonas' fiancée, are often seen hanging out.
Priyanka Wishes Good Luck to Boss Babe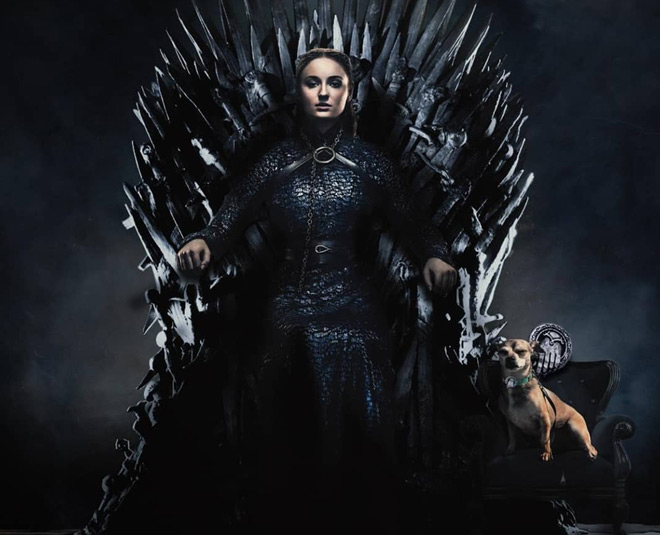 Priyanka photoshopped Sophie's image to place her pet pooch Diana beside her as she sat on the famous Iron Throne and wrote: "Good luck Sophie, you are a boss babe. And are very loved." Priyanka Chopra, on the other hand, is busy with many projects and her latest Hollywood projects was announced recently which will see her alongside actress Mindy Kaling in a wedding comedy. To cheer for Sophie Turner, even the Jonas Brothers turned out in the Game Of Thrones look in a photoshopped image that they posted on Instagram. It shows the three brothers sitting on the throne with the word COOL written in the style of GOT. Cool is the name of their latest song from their comeback album. And then there were these three: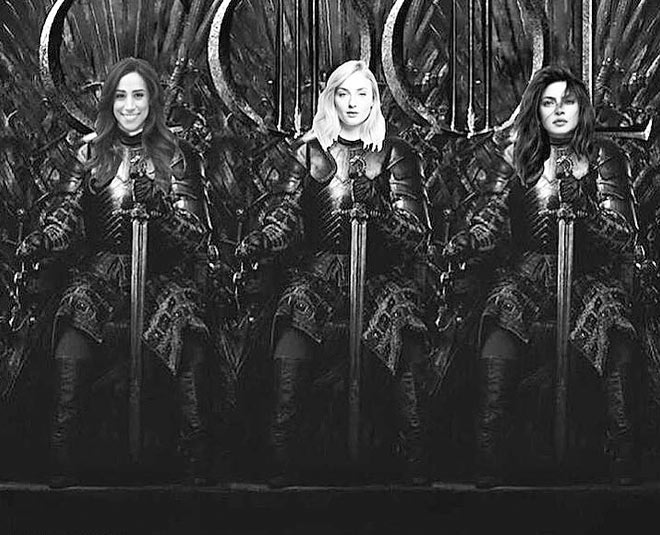 Sophie's soon-to-be husband, also dressed like the character of Sansa from the show and looked hilarious. Check out the video below:
View this post on Instagram
Don't Miss This: Priyanka Chopra At Women's Summit-Women Are Enjoying Strength In Numbers Due To MeToo
Return Of Sansa Stark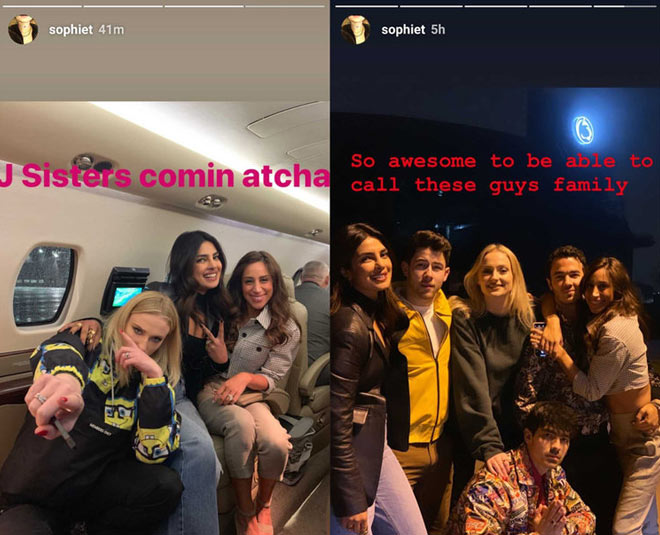 It is interesting to see that while the previous season of the show saw a fight between Cersei Lannister, Jon Snow and Daenerys Targaryen for the Iron Throne, now it seems like Sansa Stark will also emerge as a strong contender for it in the last season. She has continued to play a strong character, who had to face a lot of problems right from the beginning of the show but she did have her own brand of sweet revenge on her enemies too just like her sister Arya Stark.
The first episode which aired today was part of the last season which is set two years after season 7. While many spoilers, memes and social media posts are discussing the show, it remains to be seen who will finally get to sit on the Iron Throne even as it was revealed that Jon Snow is the rightful heir. A lot of expectations are riding high on the show even as fans are dreading its end altogether. Clearly, the void left behind by the show, which had many twists and turns in every episode and characters dying every season, will be hard to fill!
To take a peek into the lives of your favourite celebs and know their views on everything that matters to you, keep reading Her Zindagi.