Laws For Maternity Leave: Importance & Benefits For New Mothers In India
Maternity leaves are crucial for the mother and the child. We don't just need laws, but we also need execution and implications. Read on!
It goes without saying that maternity leaves are crucial for expecting and new mothers. Therefore, countries around the world, including India, have set in place laws that offer guidelines for paid maternity leaves to expecting and new mothers and offer them benefits under The Maternity Benefit (Amendment) Act, 2017, by the Ministry Of Law Justice.
What Does The Act Say?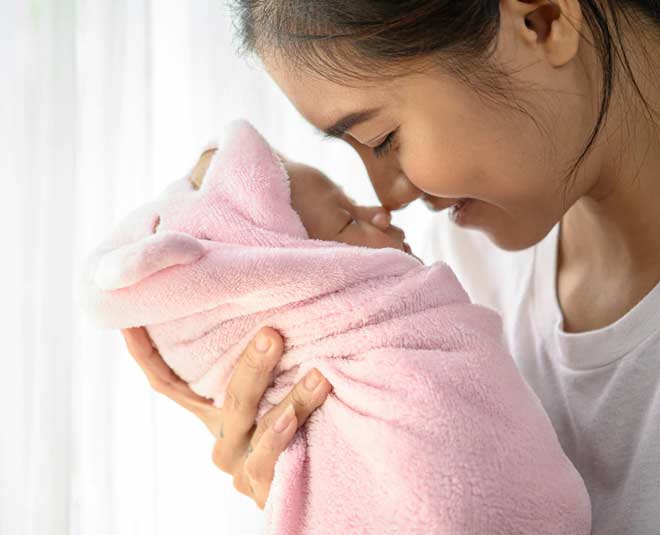 The Maternity Benefit Act, 1961, was amended in 2017. It entitled women in India to get paid maternity leaves and had directions for employers to grant them leaves without hassle.
The amended act says,
A woman is entitled to 26 weeks of paid maternity leaves. Initially, it was 12 weeks.
She is entitled to prenatal leave for 8 weeks, included in the 26 weeks. Initially, it was 6 weeks.
If a woman adopts a child of fewer than three months, she is entitled to 12 weeks of paid maternity leaves.
Organisations in India with a minimum of 10 employees must abide by this law and grant women employees paid maternity leaves.
A woman with two surviving kids is entitled to 12 weeks of leave in case of the third child.
A commissioning mother is also entitled to 12 weeks of maternity leave from the day the child is handed over to her.
If a woman experiences miscarriage and presents proof of prescription, she is entitled to maternity leaves for six weeks immediately following the day of losing her unborn child.
The act also says, "Every establishment having fifty or more employees shall have the facility of crèche with such a distance or may be prescribed, either separately or along with common facilities."
It further states, "Provided that the employer shall allow four visits a day to crèche by the woman, which shall also include the interval of rest allowed to her." Section 10 of the law also offers additional leave for a month if a woman suffers from any illness arising due to delivery, pregnancy or miscarriage.
The act clearly mentions what giving birth means, including birthing a stillborn. It has provisions for employers as well as for employees. It further categories the types of employment and working conditions in which a woman is entitled to maternity leave benefits.
Who Is A Commissioning Mother?
During the process of surrogacy, the biological mother is a commissioning mother. Her eggs are used to develop an embryo, which is planted in the womb of a surrogate mother. She carries the child, gives birth and handovers the kid to the commissioning mother.
What Does The Survey Say?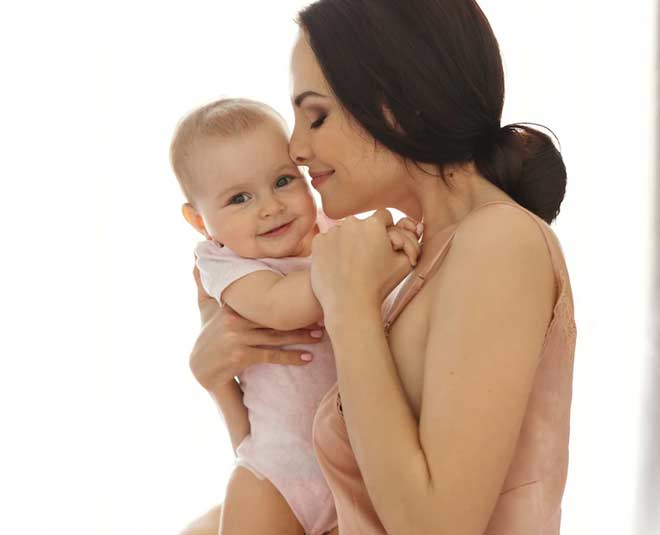 According to April 2021 report, Maternity Entitlements in India: Women's Rights Derailed, the survey of six states of North India showed, "Among women who had delivered a child during six months preceding the survey, about 40% complained of a lack of rest at the time."
Premature Imitation and India's Flailing State paper states, "If we assume more realistically that only 20% of the workers in the organised, formal sector are female, then the law potentially applies to just 1.3% of the labour force or less than 1% of all females."
The paper estimated, "70% of Indian women do not work at all. Of those who work, 84% work in the unorganised sector or for companies with fewer than 10 employees. Even among the 16% who do work in the organised sector, a large portion of the work is informal, where the maternity law does not apply."
A Word From A Lawyer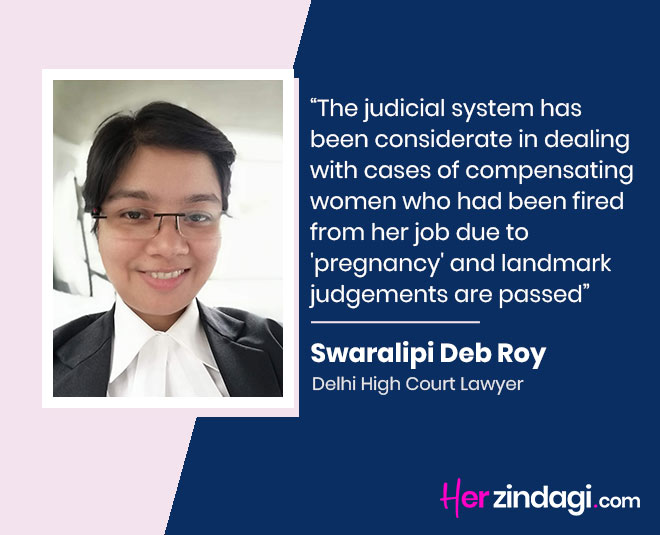 Talking to HerZindagi, Swaralipi Deb Roy, Delhi High Court Lawyer, said that at least 90% of women suffer from not being able to claim maternity leaves. "Say out of 100, only 10 people would be able to take benefit of the maternity leaves," she added.
When we asked her opinion on why many companies do not want to provide maternity leaves to women, she said, "The reason is lack of workforce, as most organisations (public/private) run with less man force and due to this aspect, there is no replacement in case need arises for 'maternity leave' as in her absence there is nobody to take over the charge."
Sharing her views on the judicial system, Roy shared her observation, "The judicial system has been considerate in dealing with cases of compensating women who had been fired from her job due to 'pregnancy' and landmark judgements are passed as a result; however, the empathy is the orders are only read and not put in practice."
Don't Miss: Workin' Moms On Netflix Is A Perfect Watch For New Mothers
She also added, "One of the landmark judgments passed by the Hon'ble Supreme Court Of India is in the case of Neera Mathur vs Life Insurance Corporation of India, which caused a paradigm shift in employer's approach towards pregnant women employees. However, the issues related to the termination of employment of pregnant women are still prevalent."
A Word From Doctor On Significance Of Maternity Leaves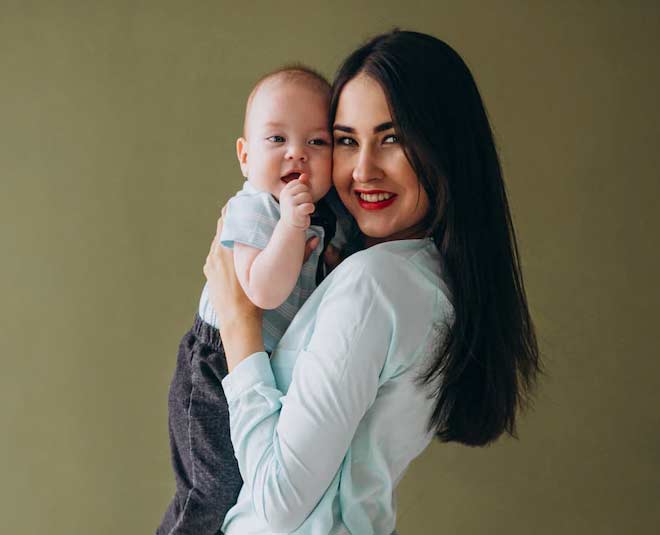 Speaking to us, Dr Mamta Purwar, M.B.B.S, Sri Ram Hospitality & Maternity Centre, said, "Ideally, maternity leaves (both in caesarean and normal deliveries) should extend to one year because it is important for a mother and child to bond. Moreover, she has to feed (breastfeeding vs breast pumping) and do a hundred other things. The presence of the mother near the child is the most important aspect of growth and development of a kid."
She shared with us, "If maternity leaves are less, then the construction of Indian society must change. Either new mothers should have fewer working hours or the corporates must offer daycare where a woman can see her child frequently, feed her baby, and take care of the baby. Whether natural or constructed, the way a mother can take care of her child, no one can do that."
Don't Miss: 8 Nutrition Tips For Housewives, Working Moms
Speaking on the effects of the absence of maternity leaves, Dr. Purwar said, "As far as the effects of the absence of maternity leaves are concerned, women go through psychological issues. The separation from the child and the guilt feeling are the biggest struggles that women face in our society."
To read more about the Maternity Benefit Act, 1961 or The Maternity Benefit (Amendment) Act, 2017, you can visit the government portals.
Share your experiences related to maternity leaves in the Facebook comment section. Till then, stay tuned with HerZindagi for more such stories.