As Chandigarh-based Harnaaz Sandhu was crowned Miss Universe 2021 at the pageant held in Israel, India won it's 12th big beauty pageant. Harnaaz Sandhu after an incredible win became the third Indian woman to bring home the crown. This gave India a total of 12 victories in various international beauty pageants. From Reita Faria, Sushmita Sen to Manushi Chillar, Harnaaz Sandhu, and so many more, here's a look back at other Indian Gorgeous ladies who brought home the honour.
1Reita Faria as Miss World in 1966
The first big beauty pageant from India was won in the year 1966 by gorgeous Reita Faria. Reita was offered many modelling and movie contracts after becoming Miss World in 1966, but she turned them down and pursued her passion of becoming a doctor, earning her MBBS from King's College and became the first Miss World to become a doctor.
2Zeenat Aman as Miss Asia Pacific in 1970
In 1970, actress Zeenat Aman became the first Indian to win Miss Asia Pacific. She later appeared in films like as 'Hare Rama Hare Krishna' (1971), 'Satyam Shivam Sundaram' (1978), and 'Insaf Ka Tarazu' (1980).
3Tara Fonseca as Miss Asia Pacific in 1973
On the 31st of May 1973, Tara Anne Fonseca represented India at the Miss Asia Pacific International 1973 pageant in Manila, Philippines. Tara was India's second representative to win the crown, but unlike Zeenat Aman, she avoided Bollywood and married Victor Menezes, an engineer and banker. She was praised for her outstanding performance at the competition, which wowed not only the judges but also the audience.
4Sushmita Sen as Miss Universe in 1994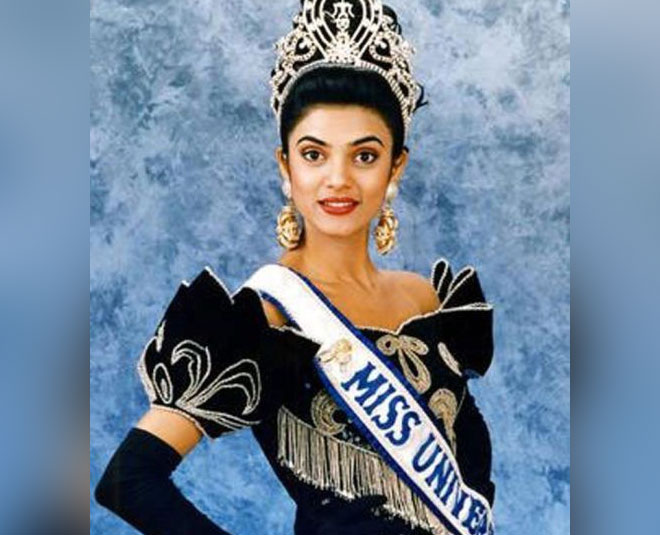 Actress Sushmita Sen became the first Indian to win the crown of Miss Universe in 1994. She was only 18 when she won the honour. Sushmita went on to work as an actor in films like Biwi No 1, Main Hoon Na, Filhaal, and Sir Tum.
5Aishwarya Rai as Miss World in 1994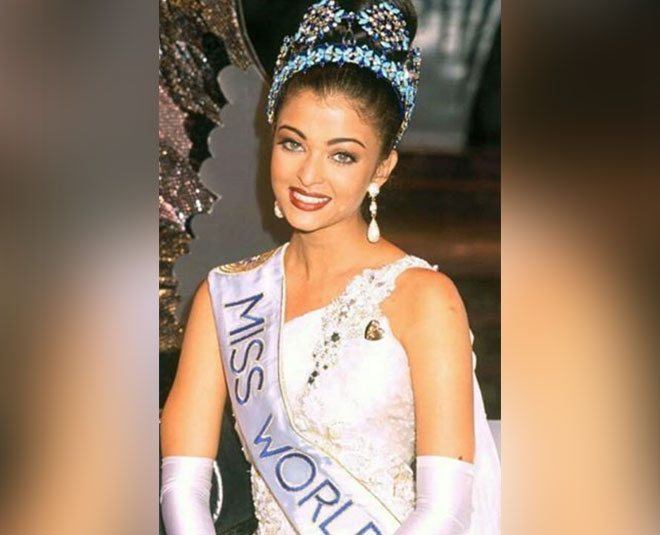 The beauty queen from Mangalore, Aishwarya Raiwas crowned Miss World in 1994. She went down the Bollywood route after winning the pageant. She made her fame with films such as 'Hum Dil De Chuke Sanam' and 'Devdas'.
6Diana Hayden as Miss World in 1997
The stunning queen, Diana Hayden represented India at the prestigious Miss World 1997 pageant and won the Miss World. She became the third Indian woman to win the Miss World title, following Reita Faria in 1966 and Aishwarya Rai in 1994. In the contest, she was also awarded the titles of Miss Photogenic and Miss Swimsuit.
7Yukta Mookhey as Miss World in 1999
Yukta Mookhey, the 6 feet tall Sindhi beauty took the Miss World crown in the year 1999 and became the fourth Indian to win the award. During the competition, she was also named Miss World-Asia and Miss World-Oceania. Yukta, who is presently actively involved in humanitarian work, made her Bollywood debut in Pyaasa alongside co-star Aftab Shivdasani in 2002. She was, however, unable to to set foot in the industry.
8Lara Dutta as Miss Universe in 2000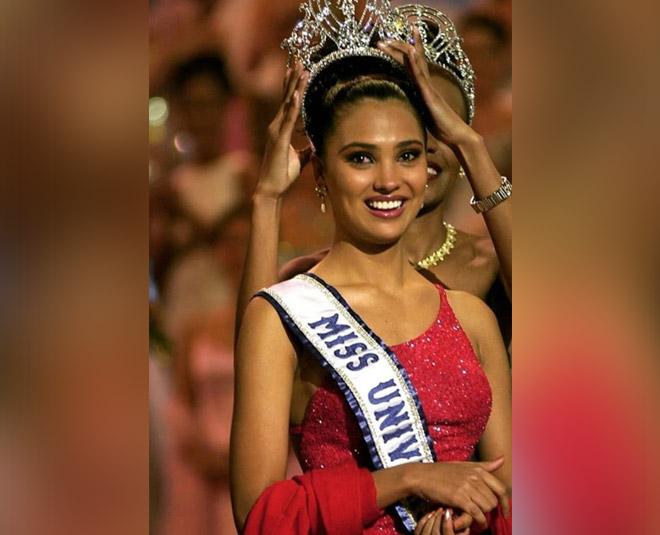 In the year 2000, Lara Dutta was crowned Miss Universe. After Sushmita Sen, Lara Dutta became the second Indian woman to win the title in the pageant's history. Lara went on to make her Bollywood debut in 2003 with Andaaz and has since acted in a number more Bollywood films.
9Priyanka Chopra as Miss World in 2000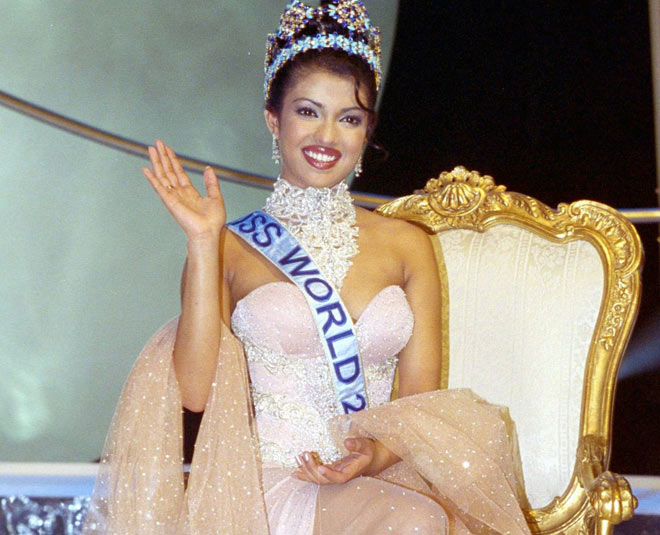 Priyanka Chopra was named Miss World in 2000 at the age of 18, becoming the fifth Miss India to do so. In the same year, Priyanka was named Miss World Continental Queen of Beauty of Asia and Oceania. After winning the title, she debuted with the Tamil film, Thamizhan in 2002 and later her Bollywood debut with The Hero the following year, opposite Preity Zinta and Sunny Deol.
10Dia Mirza as Miss Asia Pacific in 2000
Dia Mirza was chosen by fate to be the winner of Miss Asia Pacific 2000. She was the first Indian candidate to win this crown in 29 years, and she gave India a hat-trick of international victories that year. Lara Dutta (Miss Universe), Dia Mirza (Miss Asia Pacific), and Priyanka Chopra (Miss World) all won international beauty pageants in 2000, giving India a hat trick.
11Manushi Chhillar as Miss World in 2017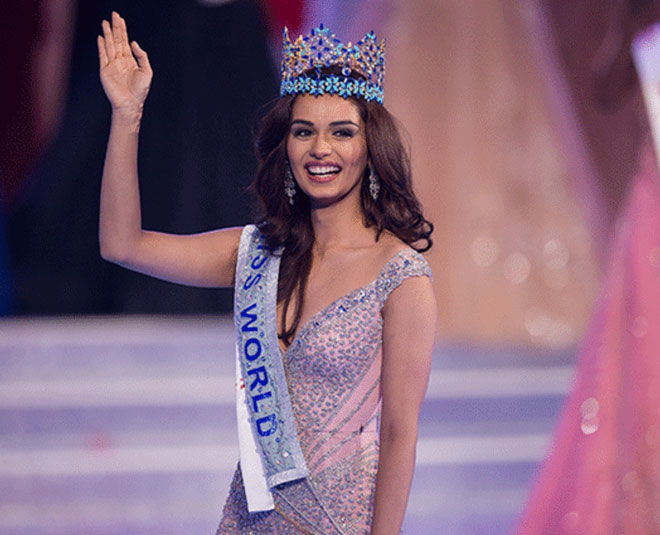 Manushi Chhillar from Haryana won the Miss World crown for the first time in seventeen years in 2017 at Sanya City Arena, bringing the crown back to India and becoming the sixth beauty from India to make us proud.
12Harnaaz Sandhu as Miss Universe in 2021
Harnaaz Sandhu, a 21-year-old Punjabi woman, represented India at the 70th Miss Universe 2021 pageant in Eilat, Israel and won the title. She brought home the crown 21 years after Lara Dutta who won it in 2000. Harnaaz Sandhu was presented the crown by Andrea Meza, Miss Universe 2020 from Mexico. The event was live-streamed globally.