Most of us have had a breakup at least once in our lives and boy was it depressing. But have you ever imagined how hard it is for celebs to keep themselves together as they go through a much publicised breakup which is scrutinised by everyone? Let's have a look at the Bollywood breakups and what we can learn from them about moving on.
Love's Labour Lost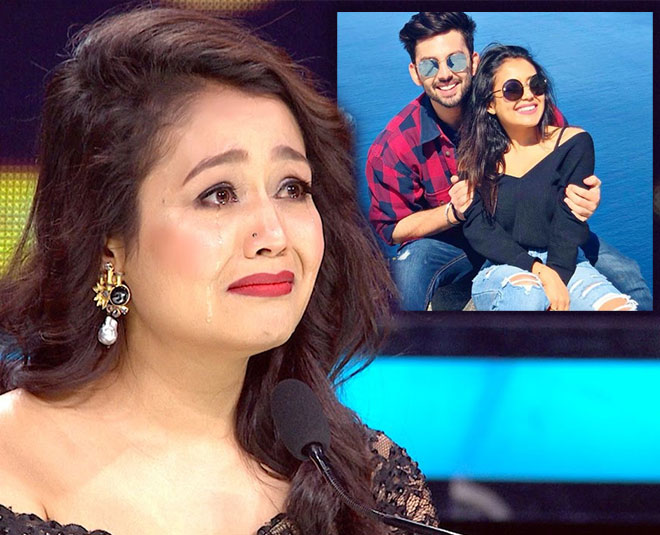 She may have bawled her eyes out in every other episode of Indian Idol due to genuine or not-so-genuine reasons but this time Neha Kakkar's heart is really broken. The princess of her dreams, Himansh Kohli, who looked like he was head over heels in love with Neha is no longer in a relationship with the 'Dilbar' singer. The two unfollowed each other on social media and Neha had a breakdown on the sets of Indian Idol after a contestant sang a love song. The singer posted sad updates on her Instagram stories saying how much she was invested in the relationship while Himansh has refused to comment on any of this.
Sing The Break Up Song
Do the Jab We Met thing and burn all the things that remind you of your ex, flirt to your heart's content, pamper yourself, travel wherever you want, party till you drop, do everything that you always wanted to do but couldn't because your irritating ex wouldn't let you and indulge in your hobbies to stay oh so happy! What you shouldn't do is distance yourself from your close ones, stalk your ex or be on very close terms with them, develop commitment issues and just watch life pass you by. This is not the end of your life! Know that some people come into your life for a season and some for a reason.
Read More: No! Your Clothes Do Not Define Consent For Physical Relationship!
Bollywood Breakups And Moving On
Karisma Kapoor and Abhishek Bachchan had a sad breakup after an engagement. While Abhishek is blissfully married to Aishwarya, Karisma had a bitter divorce with her husband industrialist Sunjay Kapur. The two former lovers recently came together at an event where Abhishek ignored Karisma but Karisma has remained very contained during all of this, never spilling the beans on her relationship or commenting negatively about the actor.
Deepika Padukone had a tough breakup with Ranbir Kapoor after reports of him cheating on her with Katrina Kaif started doing the rounds. The actress went into depression but bounced back soon after by delivering hit movies and making public appearances with all the pizzazz of an achiever. Love soon came knocking on her door as she got married to Ranveer Singh who is very much in love with her.
Katrina Kaif and Salman Khan's love story was pretty heartbreaking too but the actress maintains a very professional relationship with him. After the breakup, the two appeared in Ek Tha Tiger, Tiger Zinda Hai and will be seen together again on the silver screen in Bharat.
Aishwarya Rai and Salman Khan went their separate ways and set many tongues wagging with the sordid story of their breakup but Aishwarya overcame the obstacles of being outcast in the industry, married into the prestigious Bachchan family and continues to be an accomplished career woman along with a doting mother and loving wife.
The bottom line is that break ups are but a phase of life so it makes sense to take yourself out of this low and enjoy your life while you can. So leave the tears and pain behind to make a new start because You Only Live Once!
Read all about celeb relationship tips, celeb couple goals, tips on how to deal with commitment issues, long distance relationships and more on HerZindagi.