Holi has to be the most fun-filled festival in India. People forget all their sorrows and cover themselves in gulal, love and happiness. Lathmar Holi of Mathura & Barsana is no exception. In fact, it is one of the grandest Holi celebrations in the entire country. Take a look at some of the exclusive snapshots from the festivity that took place on Wednesday.
1What Is The Popular Lathmar Holi?
Pallav_Palliwal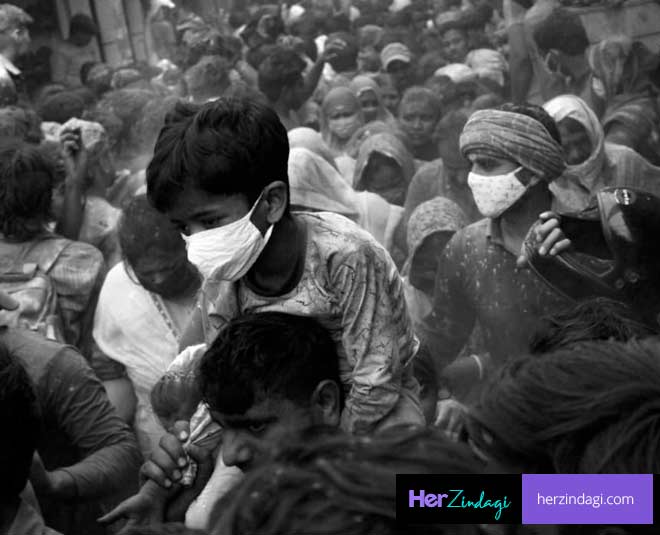 You must have heard the name Lathmar Holi several times, but do you actually know what is it? Unlike the common Holi, the Lathmar Holi takes place days before the actual one. It is also known as "Holi of lath."
2How Devotees Begin Celebrating Lathmar Holi?
Pallav_Palliwal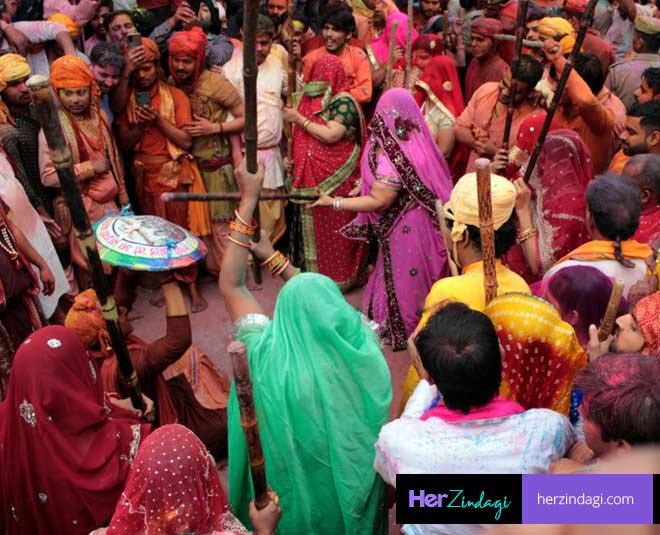 The much-popular festival starts from the Radha Rani temple at Barsana, Uttar Pradesh. This is where Lord Krishna was beaten up by Radha and her friends. They used wooden sticks (Lath). And hence, it became a tradition to celebrate Holi the same way Lord Krishna did.
3How Do People Recreate The Legend?
Pallav_Palliwal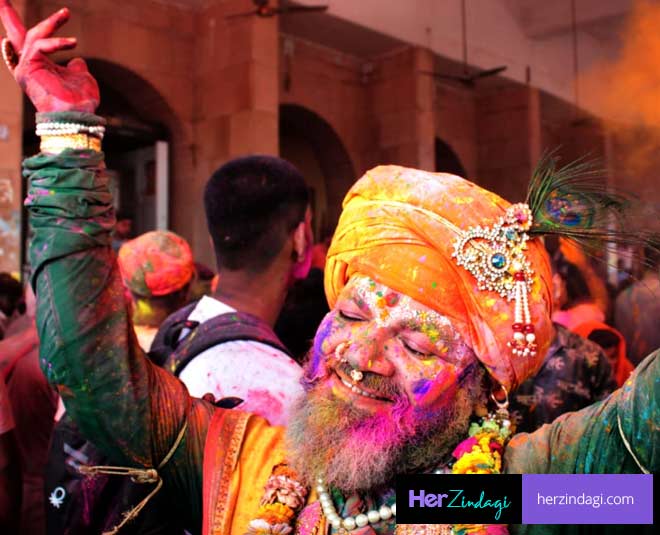 The Lathmar Holi is not just about hitting each other with wooden sticks. The locals take the task of recreating the legend very seriously. You will find many dressed as Lord Krishna and Radha to express their devotion and joy.
4What Happens During The Lathmar Holi Celebration?
Pallav_Palliwal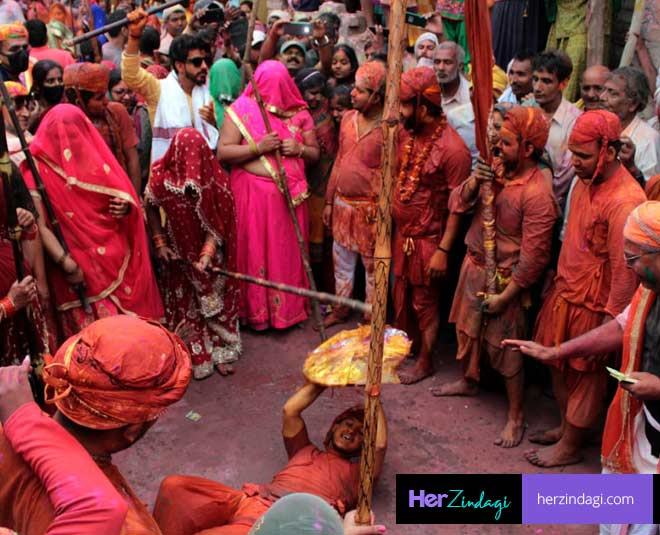 The festival lasts for about a week in the holy city of Mathura and Vrindavan. The locals begin by narrating the folk takes. The stories explain various beliefs and details, such as the different name for each day like Lathmar Holi of Barsana and Nandgaon, Phoolwalon Ki Holi at Vrindavan's Bankey Bihari Temple, Gokul Holi and the Widows' Holi in Vrindavan.
5Who All Can Participate In The Lathmar Holi?
Pallav_Palliwal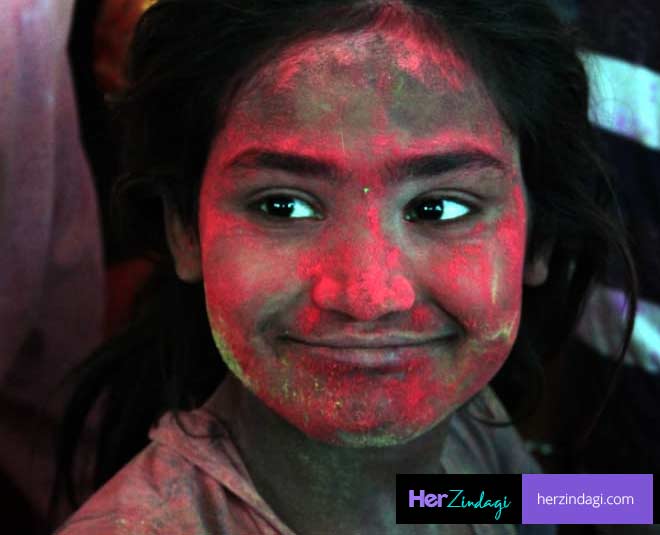 Anyone and everyone can play Lathmar Holi. As per the custom, men are beaten playfully by women during the celebration. However, if you are sick, pregnant or not feeling up to the mark, you should avoid participating.
6What Do People Do Amid The Lathmar Holi?
Pallav_Palliwal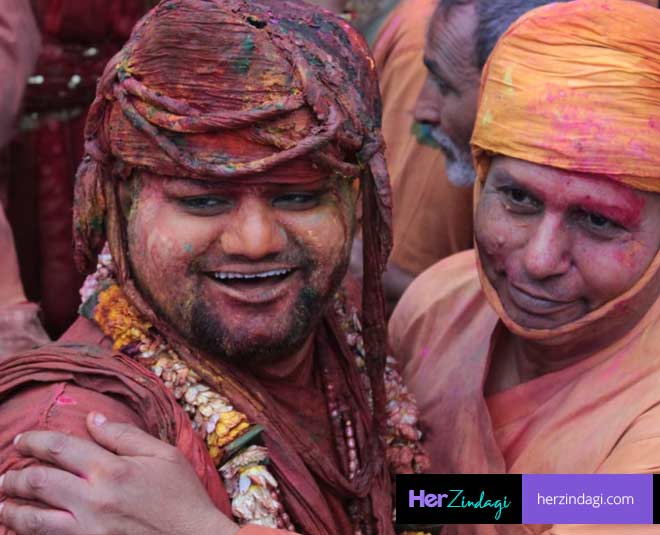 A lot of activities take place. For instance, participants dance, sing and immerse themselves in Holi colours. Other than this, they also relish thandai, a traditional drink.
7How Grand Is The Celebration?
Pallav_Palliwal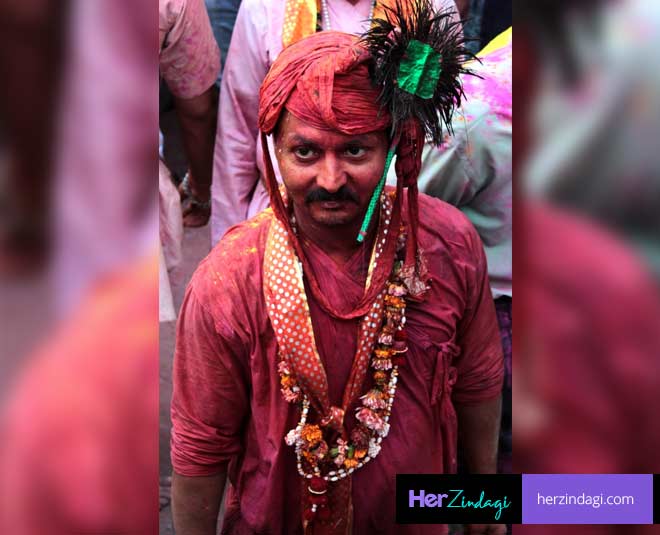 The celebration is massive, so much so that the entire town is smeared in colours. Not just locals, but the Lathmar Holi is witnessed by tourists and devotees from all around the world.
8Foods & Drinks To Try Amid Lathmar Holi Celebration
Pallav_Palliwal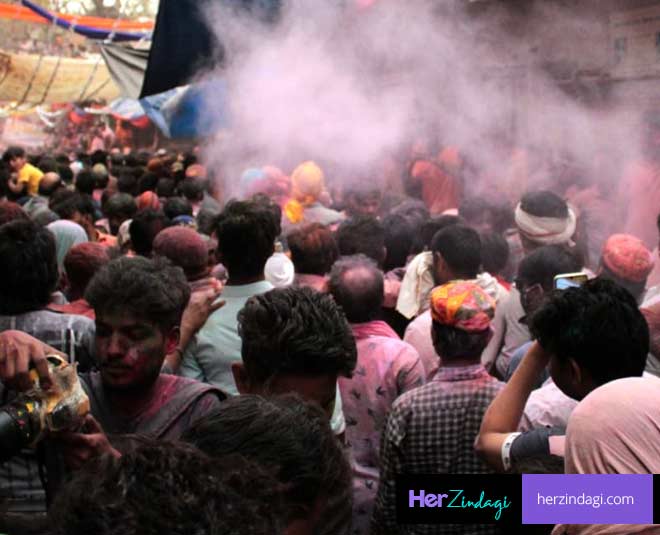 Having Bhang, which is an intoxicating drink mixed with Thandai is a must-have in Mathura. Other than this, also try a couple of sweets, jalebi, besan ke ladoo, etc from the local shops.
9Popular Traditional Songs Played During Lathmar Holi
Pallav_Palliwal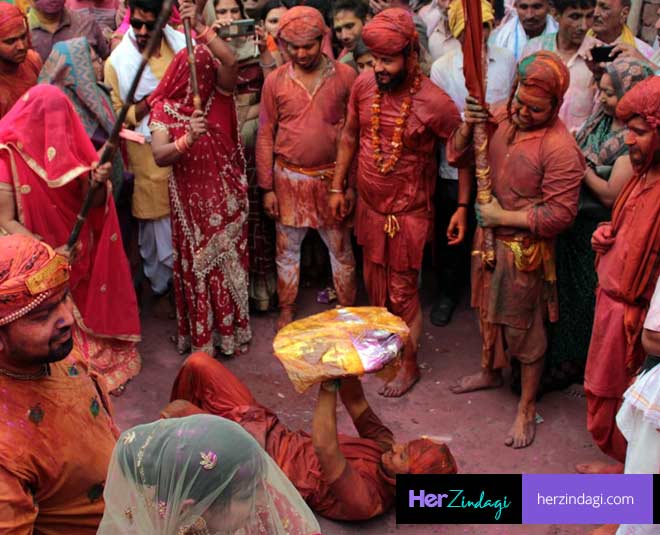 There is no celebration without folk songs in India. A melodious track that is played during Lathmar Holi celebrations are Faag Khelan Barsane Aye Hain Natwar Nand Kishor.
10Maintain Law & Order
Pallav_Palliwal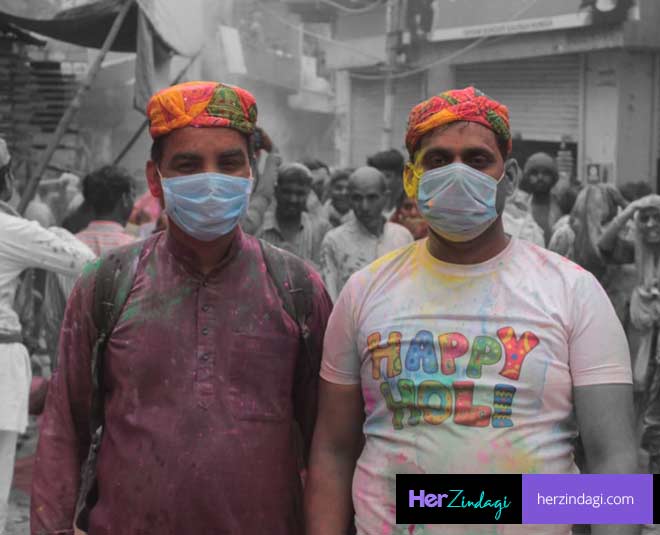 While you must avoid visiting crowded places currently, but even if you do, you must wear a mask. Also, follow the rules. Be gentle while hitting from the wooden stick and don't forget to enjoy.