We Indians love our Bollywood numbers and we are rather touchy about it if anyone says that our films have so many songs. We are very proud of them and nobody can take that away from us. We dance to them on weddings, we listen to them be it any mood, we cook while listening to them, we make covers of the originals, we have games like 'antakshri' weaved around them, we have dance classes which teach us moves that only Indians can crack with panache! so it becomes 'sone par suhaga' when we see them being used or played in English movies of Hollywood. Off late our tracks are becoming very popular amongst Hollywood filmmakers. So here is a list of a few of the songs that were used in some very famous movies, along with the videos of whatever I could find on the net.
Chamma Chamma in Moulin Rouge! (2001)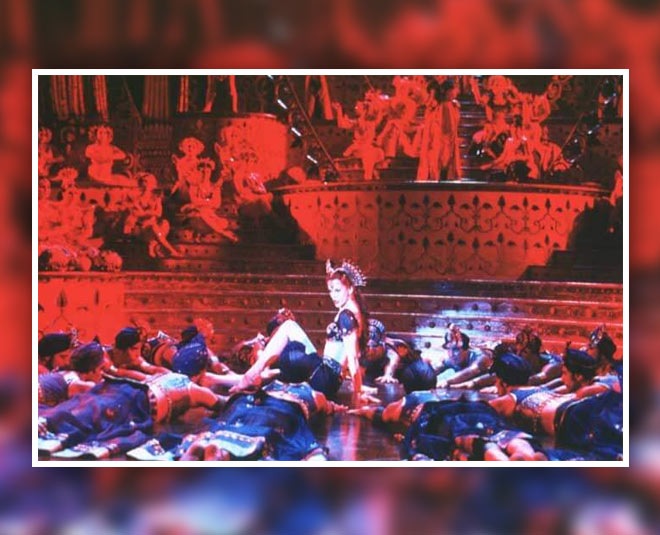 The famous song starring Urmila Matodhkar from the film China Gate, was a hit in India for the catchy beats, the beautiful jewellery that she wore and the dance that Urmila did. But it also made to the Nicole Kidman-Ewan McGregor starrer Moulin Rouge! It featured as the opening song for the actress' Diamonds Are A Girl's Best Friend performance.
Chaiyya Chaiyya in Inside Man (2006)
The Denzel Washington-Clive Owen-Jodie Foster starrer Inside Man had Shah Rukh Khan-Malaika Arora's epic track Chaiyya Chaiyya playing in the end credits. A track that garnered music maestro A.R. Rehman accolades and was from the Manisha Koirala movie Dil Se. Although I did not get the sense of the usage but well... 'mitti ki khusbhoo aai'.
Mera Joota Hai Japani in Deadpool (2016)
The Deadpool movie starring Ryan Reynolds featured the popular song Raj Kapoor-Nargis song Mera Joota Hain Japani from the black and white film Shree 420. The Hollywood hit also featured the song Kabhi Humne Nahin Socha Tha.
Don't Miss: Kriti Sanon Reveals Being 'Very Possessive' About Her Younger Sister Nupur, Know Details
Mera Mann Tera Pyaasa & Wada Na Tod in Eternal Sunshine Of The Spotless Mind (2004)
This film was very popular and it featured two of Mohammad Rafi's songs in the scene where Joel and Clementine played by Jim Carrey and Kate Winslet are in the living room when she tells him that she is going to marry him one day.
Chalka Chalka Re in Accidental Husband (2008)
The popular song from Rani Mukherjee-Vivek Oberoi starrer Saathiya featured in the Uma Thurman flick. The part of Chalka Chalka Re used in the movie is a Tamil wedding song. The film also used the song, Swasame from Tamil film, Thenali.
Jimmy Jimmy' in You Don't Mess With The Zohan
This popular Hindi track is from the film 'Disco Dancer', a track Bappi Da gave us and we all fell in love with. It was featured in this film in the background during a fight sequence between Adam Sandler and a bunch of goons.