Patriarchy exists very much in our society and becomes a tough problem when we have to face it every day in our family too. Read on to know why it is as bad for men as it is for women and how we can deal with it.
Kareena Kapoor who recently interviewed fellow actor Swara Bhaskar on her show What Women Want talked about the patriarchy that exists in the society where women are either seen as a trophy wife or 'pairon ki jooti'.
Opinions In The Times Of Patriarchy
First off, Swara Bhaskar was asked that how difficult it is to be an opinionated woman in today's times. Swara, who is quite vocal about the issues close to her heart, elaborated that she feels having an opinion is a good thing and that it's a sign of strength which has become pretty acceptable in popular culture. Now that the perception of a celebrity's image has changed and they are no longer expected to be aloof and protected, they are now seen as someone whose opinion matters and it gives them a human face.
Having said that, her take on the deep-rooted problem of patriarchy was simply that there is no quick-fix solution for it. Since human society begins with exchange of women among the kins, the base of the civilization is structured on patriarchy. And the fight against patriarchy is the toughest, even tougher than the fight against racism or independence since the enemy there was an outsider, be it the white supremacists or the British. But when it comes to feminism, the fight is sometimes against the ones you love when you have to change their age-old notions about the power play in society.
View this post on Instagram
Patriarchy In Cinema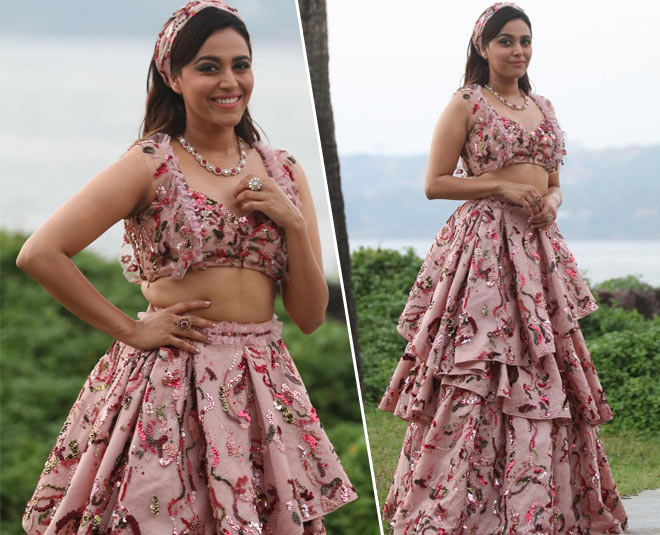 As for the depiction of women in masala films, Swara Bhaskar clarified that we have to strike a balance between considering them as stories while assessing the drive and emotions behind the story. Citing the example of Raanjhana which was panned by feminists after its release for glorifying stalking, Swara explained that initially she did not believe the debate but later realised that they may be right. So it's important to really listen to the other side and not get offended easily because such prejudices are easily dismissed by us and when someone points a finger, we think that people are getting sensitive.
Don't Miss This: Why Are Men Angry About This Ad That Tells Them To Respect Women?
Patriarchy –It's Bad For Men Too!
Another interesting point raised by Swara was that patriarchy affects men in a bad way since it burdens them with pressure of how they should be. Boys are always under pressure of earning more and achieving a position where they have to buy a house, buy a car or buy assets to protect the family while a girl child is always told that she is 'paraya dhan'.
So if you are tired of the sick gyaan on your womanhood or want to broaden your mindset about feminism, keep reading HerZindagi to know better, voice your opinion and #BeSmart.
Did you like this article ?