Mid-weeks are often the toughest. The middle of the week shows no respite from the pressures of work and the weekend still seems pretty far off. And once you have committed to work at the beginning of the week, it is like William Shakespeare writing in his famed play Macbeth, "Returning were as tedious as go o'er." Positive thoughts and actions can often go a long way in combating the midweek drudgery. A few good words to uplift one's spirit can take them that extra mile and help bring a fruitful conclusion to a stressful and work laden week. Rumi, a 13th century Persian poet is one of those scholars and Sufi mystics, whose words help get a more positive outlook in life. Interestingly, Rumi was just a jurist and a religious teacher until the age of 37, when he met Shams Tabrizi, who became his spiritual mentor and friend, eventually changing the course of Rumi's life. Rumi's words are a reflection of nature's beauty and everything that makes one human. Here are a few examples to show how inspiring the words by Rumi are.
When He Talks Of Love
When He Writes About The Inner Self
On Grief
When He Showed His Wisdom In Words
When He Perfectly Captured Midweek Blues
The Time He Asked People To Find Their Own Calling
On Beauty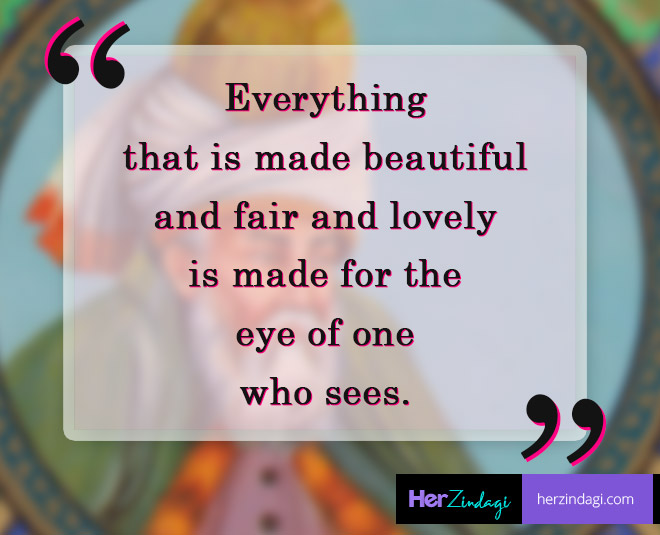 On Not Being Unhappy And Instead Rejoice Life
On Keeping Negativity At Bay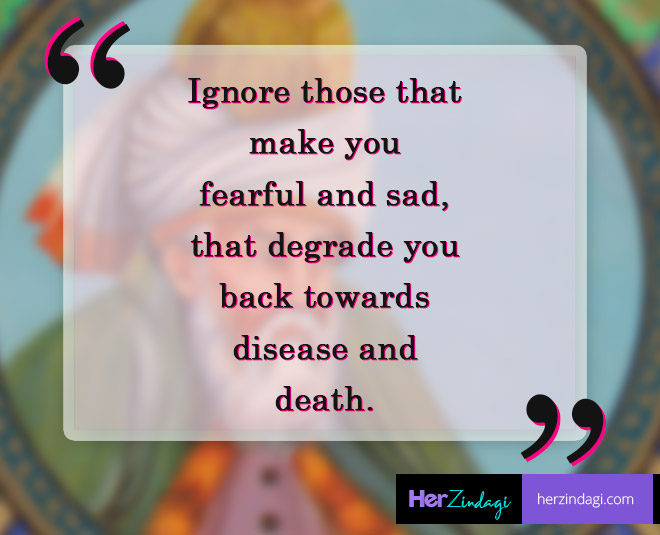 On Finding Love
There Is A Void In Your Soul, Ready To Be Filled
On Goodbyes
On Making Life More Meaningful
On How Wounds Only Enlighten
When He Spoke Of Man's Power To Choose
Hope these inspiring quotes will help bring change and lift your mood up to achieve the best.