While the entertainment industry is known for its fragile relationships, there are a few people like Divyanka Tripathi and Vivek Dahiya, who stand strong with each other, despite all the difficulties and seem to be loving every second of their togetherness. The adorable couple recently marked their fourth wedding anniversary, and as we scrolled down to their Instagram handles we found some absolutely awe-worthy snaps that made us feel this couple is definitely one of the best pairs in the town. See yourself what we're talking about!
1Sweet Anniversary Celebration
The couple who had lavish wedding ceremonies, celebrated their fourth anniversary in subtle yet in a very sweet manner. After all, a surprise chocolate cake from husband, fine champagne, and each other's company are the elements one needs to honour the "best decision of life" together.
2Fun Holiday Snaps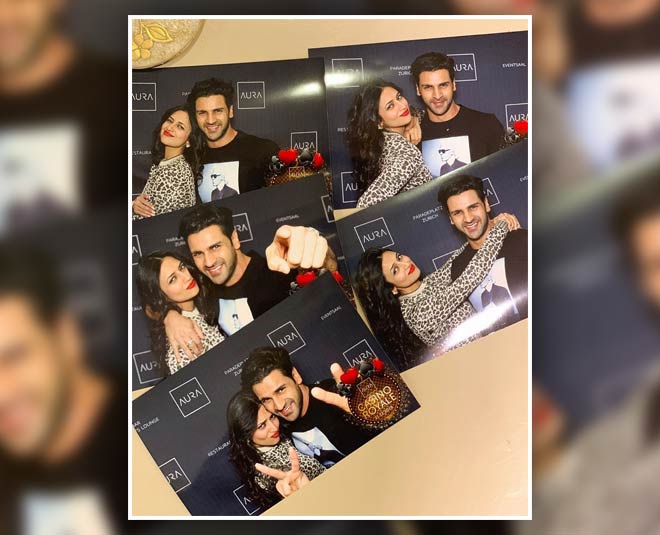 You ought to have a few crazy snaps with your partner during vacations so that you can remember all the fun you had and laugh recalling it later. Divyanka and Vivek have plenty of such clicks, and this one that they took in Zurich, Switzerland last year is our favourite.
3Learning Sessions
The couple, who takes interest in each other's hobbies, are not only great partners, but are also amazing friends. And, this quality is imperative to sustain any relationship. We are totally in love with how Divyanka is learning photography with her husband, whom she referred to as "the hottest model."
4Dazzling In Ethnic Attires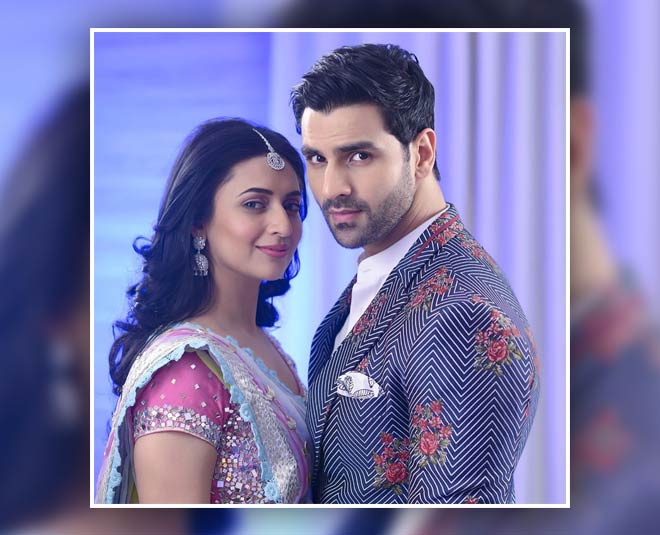 The adorable couple is a vision in beautiful ethnic attires. While Divyanka appears to be incredible in a pink lehenga that has elaborated mirror work, Vikek is looking dapper, on the other hand, donning black suit with subtle floral work.
5Cooking Together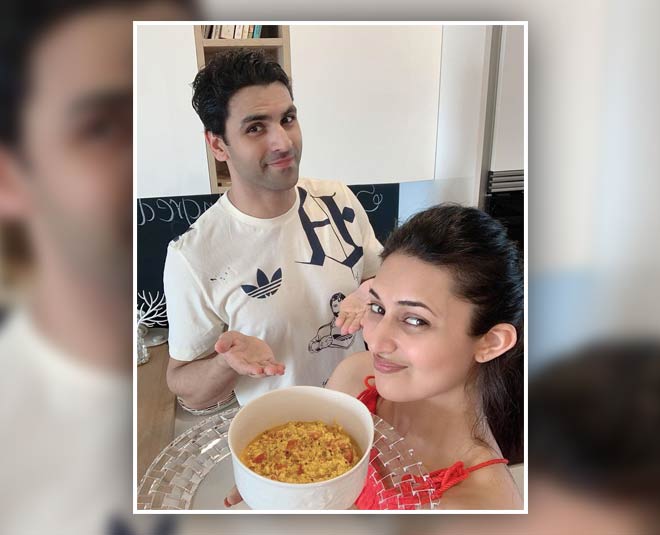 The couple, who cooks together, stays together! The actors prepared this scrumptious looking paneer bhurji in 10 minutes. Sharing her experience on the social media, Divyanka wrote, "Today's uber quick 10 minutes yummy Paneer bhurji!! Enjoying Chef Mode."
6Totally In Love
This picture totally translates how madly in love they are with each other. While their off-white outfits are adorable, we can't take our eyes off from their sweet expressions and pose, wherein they are holding each other's hand lovingly.
7Nurturing Plants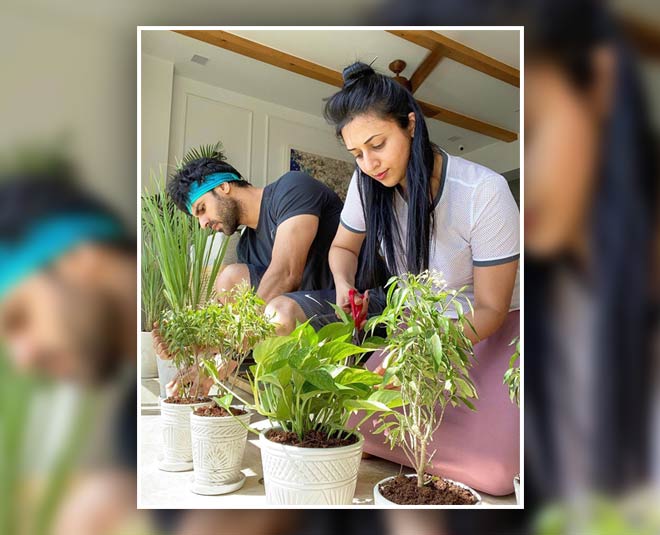 The couple recently created a mini garden in their home. They spend quality time together while nurturing the plants. The 35-year-old star also described in the post how he and his wife take care of the plants. "Do pyar karne wale jungle mein kho gaye..! Taking care of this little piece of nature that we brought home recently by aerating the soil for oxygen and water to penetrate easily to the roots and ensuring that we don't over and under water them. Each plant comes with its unique character and requires different level of sunlight, air and water," he wrote.
8Perfect Together
Vivek Dahiya shared this throwback snap to mark his and Divyanka's fourth wedding anniversary. Not just the photo from their wedding reception, but also the caption he penned alongside is winning hearts. "As long as we have each other...Happy 4th love 🥂 @divyankatripathidahiya," he wrote.