Home, just the name makes us feel slightly warm and happy. We take months if not years to select the perfect cushions, curtains, wall arts, furniture and what not to make our home look beautiful. However, sometimes too many different elements make a room look like a mess. In order to improve the situation, we end up bringing more things. And lastly, the room becomes way more cluttered and confusing. Instead of investing in more decor items, you need that one element that will bring the existing décor together. We are talking about the accent wall of your house that probably needs some modification. Here are some budget-friendly accent wall décor ideas that will help you to give your house fresh and positive vibes!
Wood Panelling
Wooden work in the house looks chic and classy. The good thing is nowadays there are many cheap options available to attain that luxurious look. You can either invest in wallpaper or simply try getting panelling done with faux wood. It gives the same appearance at a lower cost as the faux wood is made up of composite wood material.
Mounted Plates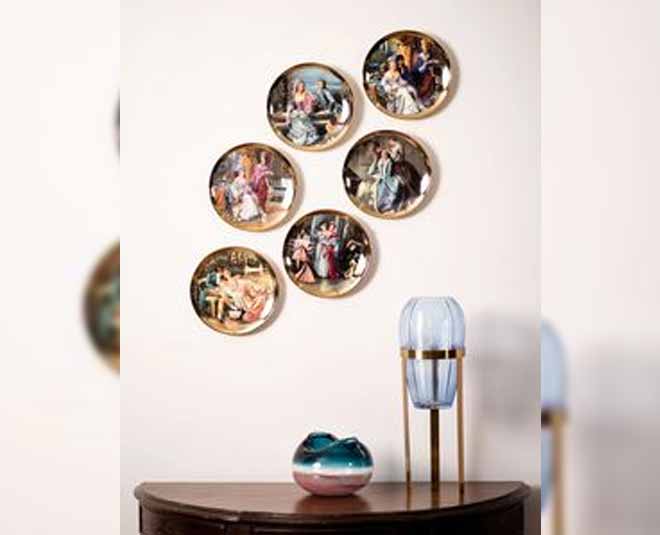 Decorating walls with plates is not a new idea. Back in times mounting plates on the walls was one of the most favourite décor themes of people. However, this trend has made a major comeback with a twist. Instead of modern themes, people are now opting for royal and bohemian designs to furbish their accent walls. You can either use your old china and create wall arts or check out flea markets where you will get such plates at a reasonable price.
Bold & Bright
If you don't want too much drama, but still want the wall to look lively, pick your brush and paint your accent wall in some bright colour. While yellow is the colour of happiness and optimism, you can also try different positive hues, such as blue, green, purple, pink, red. Since you just have to paint the accent wall, you can ask for free samples from the shopkeeper and paint your wall using those. Like this, you will be saving a lot of bucks.
Mirror On The Wall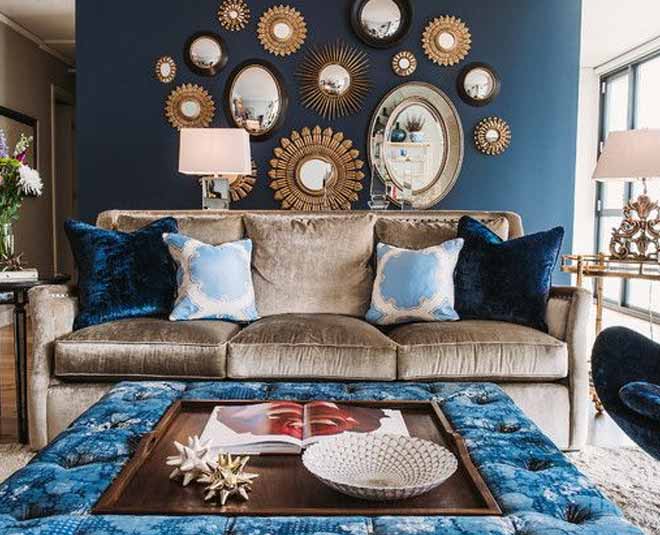 Putting a mirror on a wall has many benefits. It will brighten up your room and will also make it look large. But since we are to decorate your accent wall, we recommend going a bit vintage. On your plain dull wall, add a few mirrors with beautiful frames on it. You can paint them all in the same colour to create an eye-pleasing look.
Book Pages Décor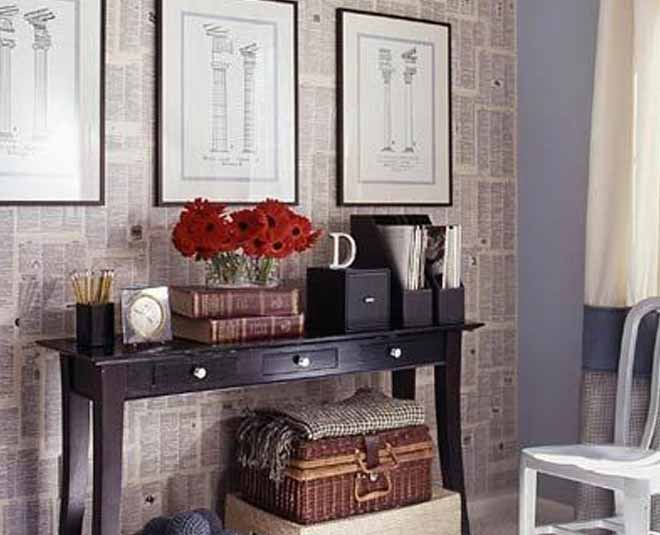 This may sound like a temporary plan to many, but if you do it right, not only you will be saving a lot of money, but also your house will look absolutely breath-taking. However, try this in a room that is white or probably dark. Anything too colourful will not compliment the book page décor. The most amazing thing about this décor is that it is very cost-efficient.
Statement Piece
Nothing can beat a beautiful and sleek statement art piece. If you are a fan of a minimalistic look, this is what you exactly need to make your room exude positivity and inspiration. However, don't just bring in anything. Study the elements of your room first. If there are many dull things, invest in something that is lively. If already things are too blingy, you need something simple, but smart. Such as, scenery or an abstract art made using subtle colours.
If you liked this article, do comment on our Facebook page. Stay tuned to HerZindagi to read more such stories.
Picture Courtesy: Freepik, Pinterest