All Bigg Boss fans follow the latest updates on what is happening in the house. From checking out the sets to the fights and romantic or emotional moments, they leave no stone unturned to stay updated about this show. But what about what happens behind the scene? From people having witnessed paranormal activities and some cameras picking up on it to the basic amount all contestants are paid up till a certain time span and more, here are some secrets the house had been keeping to itself.
Number Of Cameras
This house is like a film set with spotlight everywhere. The set is said to have more than 90 cameras working round the clock to get you the best of excerpts.
No Clocks Allowed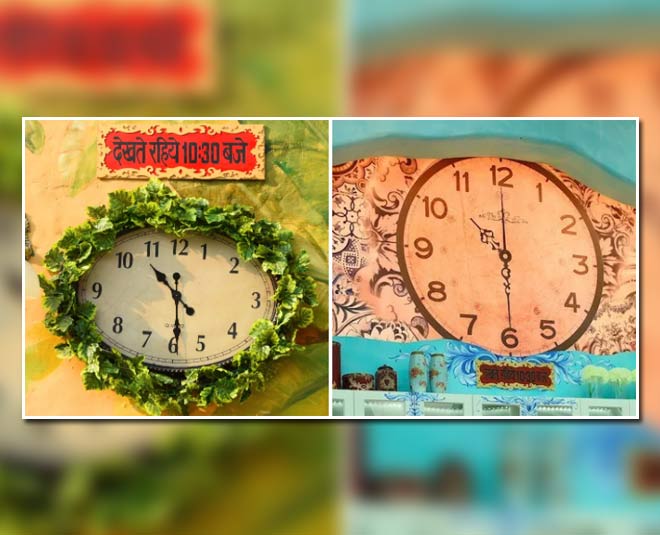 In case you have not noticed, the Bigg Boss house has a no clocks policy which all contestants have to adhere to. The clocks inside the house are nothing but fake props.
No Books
No matter how crazy you are about books, this house does not allow one. In case you are into reading the holy books then the makers of Bigg Boss shall provide them. You can't get anything of your own.
Insectomania
Since the set is all about nature outside and is rather secluded, there are many insects that keep visiting the inmates. They even get surprise visits from snakes and scorpions as per the grapevine.
Signing Amount
All contestants get a signing amount of Rs 8 lakhs minimum when they join the show. This amount stays with them even if they get evicted in the first week itself.
Fine For Quitting The Show
Yes, this one is true, if a contestant quits the show midway, he or she has to pay a fine of Rs 2 crore being the highest. However, if it is a major emergency, they are let off the hook.
Don't Miss:
Salman's Fee
As per the grapevine, Salman is paid something around Rs 11 crore per episode that he hosts or even more. This was reportedly what he charged at the time of Bigg Boss 11.
Paranormal Activities
Living in a house of madness, away from your own folks, without access to the outer world is no joke, but to top it off, contestants have witnessed paranormal activities in the house. Some of the crew members as well have shared that they have seen a weird-looking woman standing in the corner of a room.
So which of these did you not know? Who do you think is going to win this season?
Stay tuned to HerZindagi for more on Bigg Boss.