Get your brothers or sisters the perfect Bhaidooj 2020 gift which is useful, helps them de-stress and takes care of their passion. This list of gifting ideas is unisex so all you have to keep in mind is your budget and what your siblings and cousins would love. If you are lucky you may be able to grab them at cheaper prices in case there is a sale going on online. So check them out ASAP.
Zoook Rocker Thunder Pro 30 Karaoke Bluetooth Party Speaker with Wireless Mic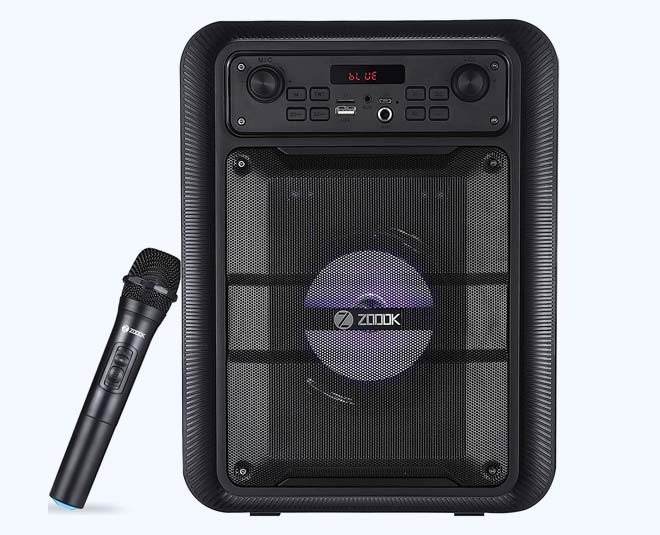 This is one awesome gifting option if you want to gift your brother or sister something different. This is a good stress buster and is fun for everyone. Originally priced at Rs 3999, this speaker comes with a deep bass, a wireless microphone for karaoke, has TF+USB+FM+Aux+ Lights, a professional echo control, an EQ Control and a wireless microphone for karaoke
Bath & Body Works Men's Collection Ocean For Men Gift Box
Exclusively for men, this bath essential set is priced at Rs 2499, and has a shower gel and a body cream. If you can think of nothing else then go for this gift set.
Clay Masks By Nourish Mantra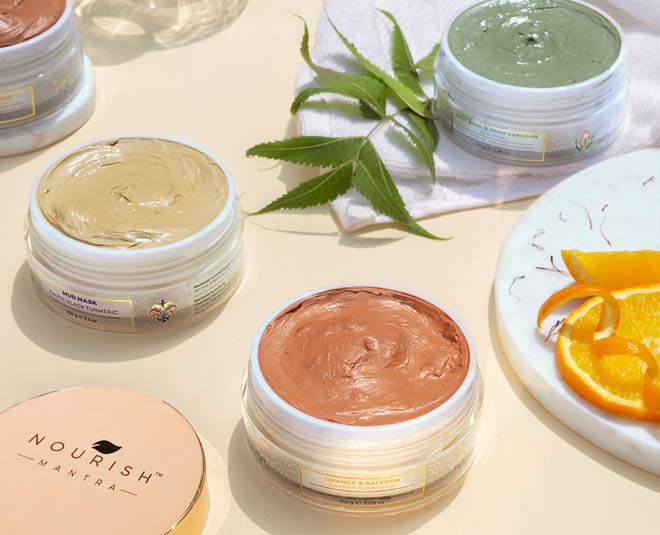 Gift some skincare love to your brother or sister by investing in some amazing Ayurvedic clay masks by Nourish Mantra. There are three variants of these clay masks that will help in de-stressing your sibling or cousin given the exhausting work lives we have at the moment. The best thing about these masks is that they are 100% vegan, cruelty free and paraben-free.
All masks address different skin concerns. Get Holy Basil & Neem Vardaan Mud Mask which contains neem, holy basil, anyris oil and tea tree oil. This mask is best for those who want to tighten their pores, get rid of acne and bleamishes and have issues with sebum production. This jar of 110 gms is priced at Rs 1695.
Exotic Black Turmeric Mud Mask is made using papaya extracts, black turmeric, bentonite, turmeric extract. It deals with fine lines, wrinkles, helps in tightening the skin and according to the brand, it has anti-aging properties that fight wrinkles and fine lines. This jar is priced at Rs 1695 for a 110 gm jar.
Orange and Saffron Ananda Glow Mask is best for all those who suffer from dull skin. It contains almond oil, bitter orange powder and Saffron. This jar of goodness is priced at Rs 1895 for a 110 gm jar.
Tea Trunk's Fabulous Five Tea Bundle
If tea is their first love then go for it. This set has 5 different teas with each weighing 50gms each. Each tin makes 25 cups according to the brand description. The flavours included are hibiscus green tea, marigold green tea, turmeric green tea, chocolate earl grey tea and jasmine green tea.
Don't Miss: Diwali 2020 Gifting Options: From Tea Lovers to Coffee & Chocolate Fans, Send Your Loved Ones These Gifts
Fitness Kit
I have put together a few different items which when combined and gifted together make for a perfect fitness kit.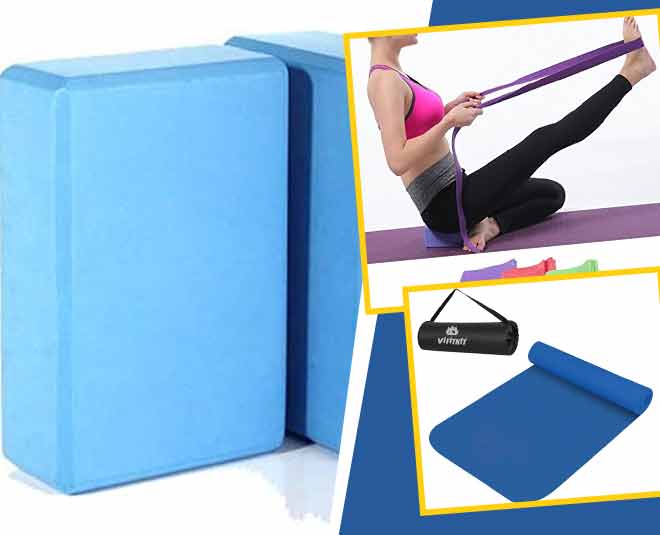 FEGSY High Density Foam Yoga Block Bricks
This set of two bricks is originally priced at Rs 899 which helps in deeper poses, proper alignment and better balance. The yoga blocks have become important for practicing certain poses and are made of high-density and sturdy eva foam
Inditradition Yoga Strap Resistance Band
Priced at Rs 400, this yoga strap band, is helpful in many strength training exercises. You do not need to buy expensive equipment if you use this band well. With this you can practice your upper and lower body exercises, work on your yoga training, aerobics, pilates, physical therapy or for targeting muscle groups that need special attention.
VIFITKIT Yoga Mat Anti Skid EVA Yoga Mat With Bag
Priced between Rs 425 to 873 depending upon the size, a yoga mat is a must have and completes the kit. This mat is 3mm thick and with a high-density foam material. It is washable and eco friendly as well. The material of this mat is biodegradable and free from PVC, silicone, latex and other toxic materials.
Prestige Coal Barbeque Grill
If your sibling loves cooking and sourcing coal main not be an issue for them then this is the perfect gift. It is quick to assemble, has a warming rack, an air damper, the legs are foldable ad is travel friendly. This can be taken on road trips, vacations, set up outside in the garden of your homes or the terrace during a family party or friends gathering.
Hope the list was useful. Happy Bhaidooj to all and stay tuned to HerZindagi for more on the festive season.