Who doesn't love watching movies? The drama, the action, the emotions and the romance are all just perfect for us dramatic Indians!
However, did you know that some of your favorite movies were actually based on books? Some books that you have probably read and some books that you may not have heard of at all! Today, we are going to acquaint you with ten such movies that were based on, or at least inspired by books!
1Kai Po Che- The 3 Mistakes Of My Life
cps-static.rovicorp, i.gr-assets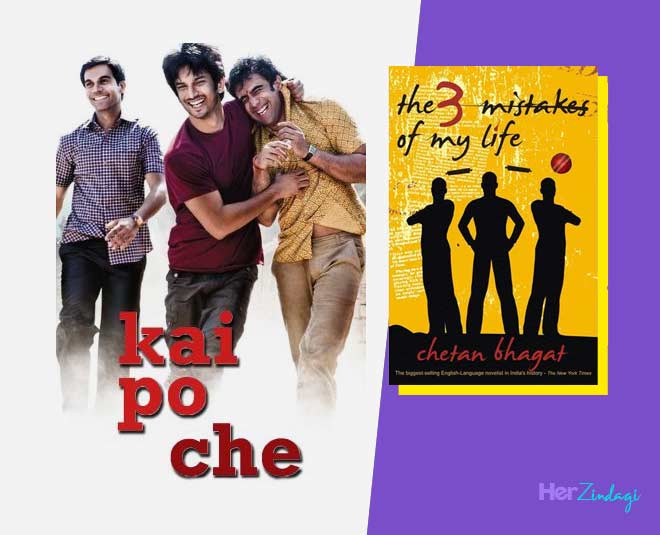 This movie, with the most beautiful songs and brilliant acting, is actually based on a novel by Chetan bhagat. In fact, Chetan Bhagat was also one of the screenplay writers of the film.
2Maqbool- Macbeth
flxt.tmsimg, m.media-amazon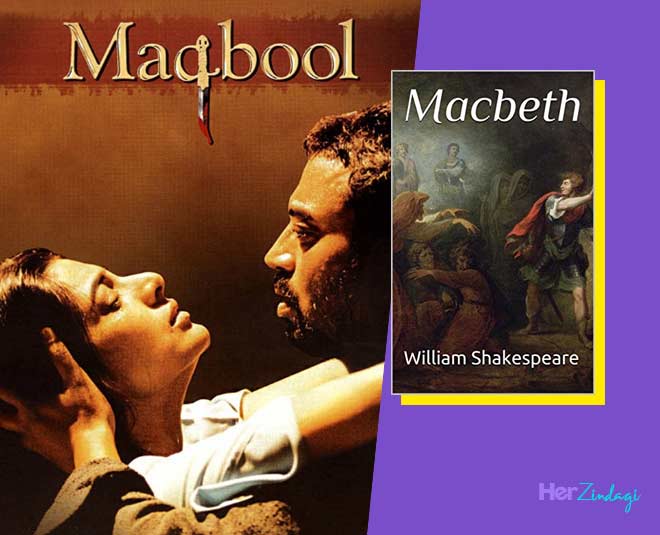 This film starring Irrfan Khan and Tabu is actually based on William Shakespeare's Macbeth. Though the film did not gain a lot of appreciation, it had top-notch direction and acting which is why the director, Vishal Bhardwaj received international acclamation for the same!
3Omkara-Othello
m.media-amazon, images-na.ssl-images-amazon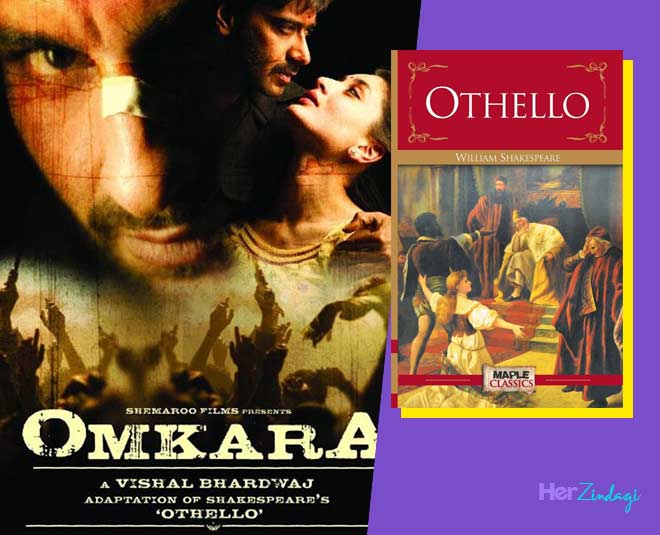 Another famous movie based on another writing of William Shakespeare, it is safe to say that Vishal Bhardwaj is obsessed with crime dramas and the writing style of William Shakespeare!
4Aisha-Emma
flxt.tmsimg, pinterest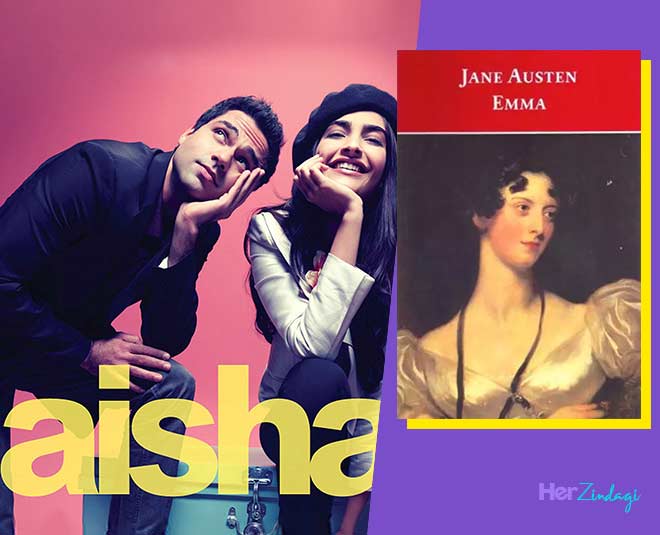 A movie about a self-centered girl, starring Sonam Kapoor is actually based on the book Emma written by Jane Austen. Both the main characters in both the pieces of art are self-centered and not very likable.
5Saawariya- White Nights
images.moviesanywhere, images-na.ssl-images-amazon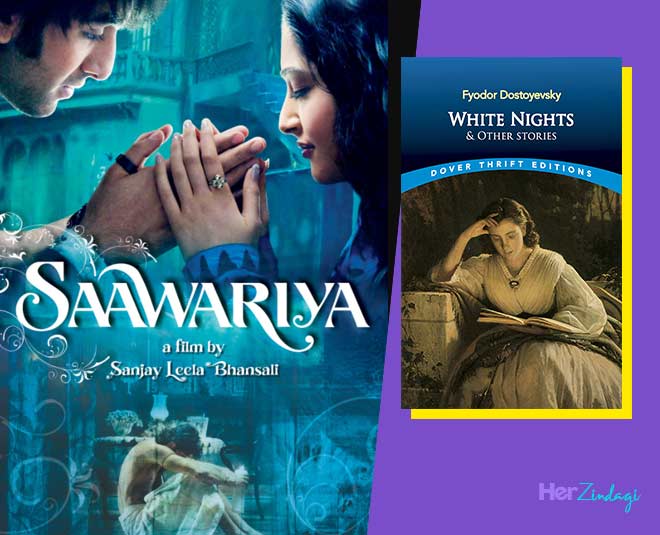 The debut film of Ranbir Kapoor, Saawariya is actually based on Fyodor Dostoyevski's White Nights. In fact, this story has been adapted by several filmmakers because of its brilliant writing.
6Lootera- Last Leaf
flxt.tmsimg, m.media-amazon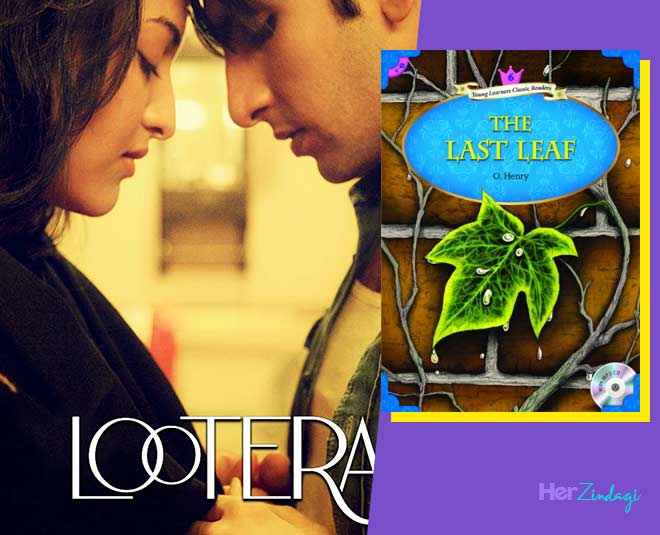 Another beautiful movie, with a wonderful concept, Lootera is actually based on the story of O. Henry's 'The Last Leaf'. While the movie was fairly good, the book will surely leave you in tears!
77 Khoon Maaf- Susanna's Seven Husbands
m.media-amazon, m.media-amazon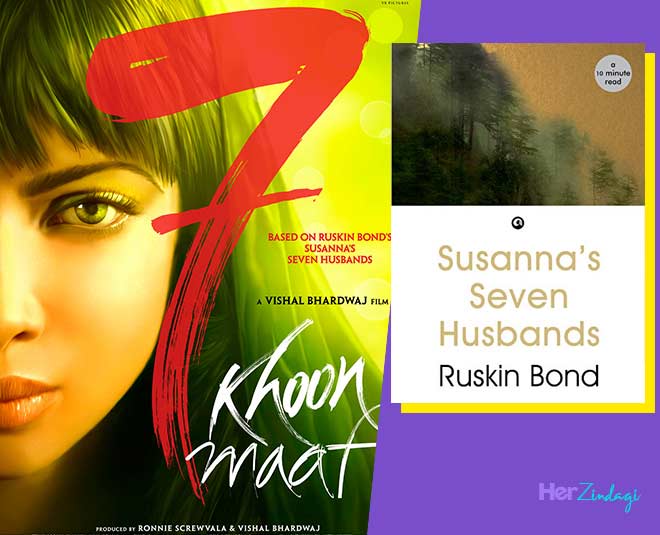 This Priyanka Chopra movie, 7 Khoon Maaf, is the epitome of good acting. However, did you know that the movie is actually based on Ruskin Bond's 'Susanna's Seven Husbands'? A murder mystery mixed with passion, drama and a quest for love, this movie received several awards!
8Devdas- Devdas
musicart.xboxlive, images-na.ssl-images-amazon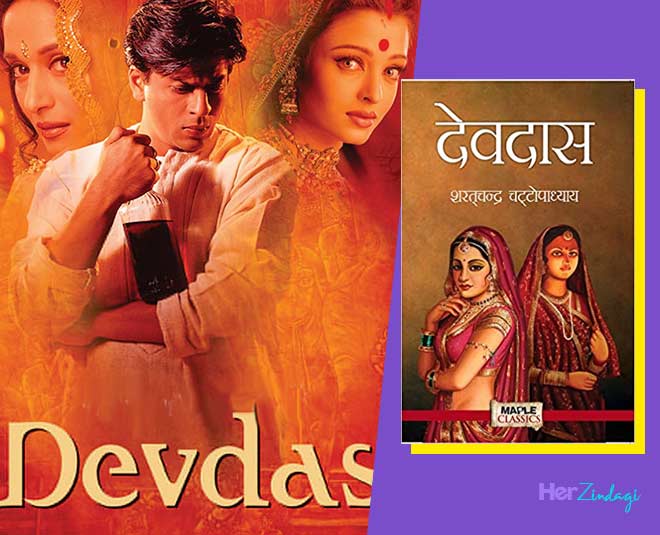 We all absolutely love Devdas! The movie is based on the writer Sarat Chandra Chatterjee's 'Devdas'. You will be thrilled to know that the book was written as early as 1901 and was published in 1917!
9Hello- One Night At Call Center
i.pinimg, spectralhues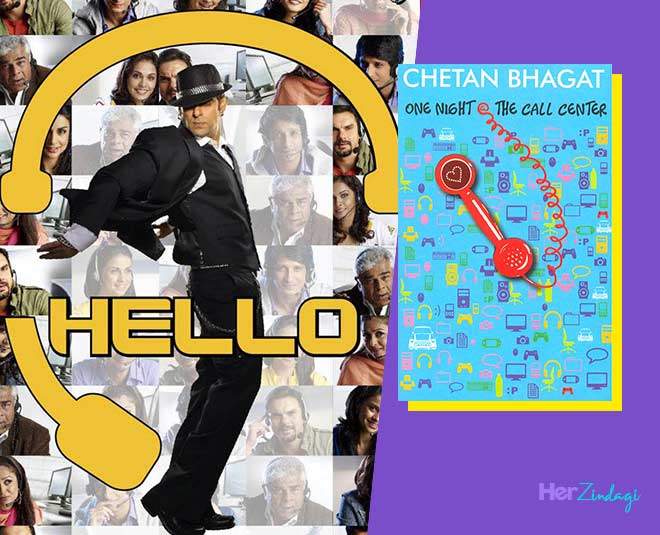 This 2008, Salman Khan movie is based on yet another novel by Chetan Bhagat called 'One Night At Call Center'. Looks like moviemakers are quite obsessed with the writings of Bhagat.
10Slumdog Millionaire- Q&A
encrypted-tbn0.gstatic, i.gr-assets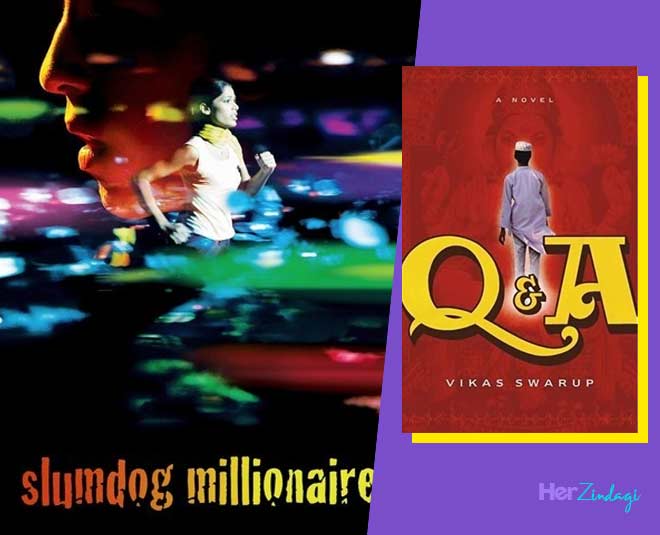 While some people liked this film and some didn't, the film received an innumerable number of awards. In reality, did you know that this book is an adaptation of the book Q&A written by Vikas Swarup?