5 Things I Bought At Surajkund Mela
One of the biggest International crafts festival returned after 2 years.
The pandemic put a halt on a lot of things including the annual Surajkund Mela held on Surajkund road, Faridabad. However, it was back in 2022 after 2 years. The International crafts festival is usually held in February but it was postponed due to the pandemic again but we are glad that at least we were able to witness the grand mela, even though it was in March.
We went on a week day which is why our ticket was ₹120 per person. As soon as we entered the mela, we witnessed a large number of people around. Everyone was enjoying themselves. Some were shopping, some were eating, some were enjoying the shows and some were clicking pictures.
It was really like a paradise. The place was well decorated and it did justice to its theme, Jammu & Kashmir. There were houseboats, Kashmiri food stalls, shops of woollen clothes and many more. You could really experience the beauty of the state in Delhi NCR.
We were also excited to reach the place and every item in the shops was mesmerising. We wanted to buy everything but we were on a budget, so bought only a few things and let me tell you, all of those things were worth it.
Clay Water Bottle
An artisan from Himachal Pradesh was selling items made of clay (mitti) and as the summers are here, I was looking for something just like that in order to keep the water cool. He had many things including clay pots, clay bowls, clay glasses, clay jugs and many more. I bought a hand painted clay bottle for myself. I loved the paintings on the bottle. The art is really appreciable.
There were bottles available in different sizes and I bought a big one for ₹250. It is a beautiful bottle and keeps the water cool during the summer season. We bought this from shop number 921.
Kalamkari Suit Piece
You usually find printed suits in cotton but we found a shop which was selling these in cotton silk. We didn't even have to think twice when we saw this Kalamkari printed cotton silk suit piece which included shirt, pants and dupatta. It is a really beautiful piece and appropriate for a small puja at home and festivals.
With a little bargaining, we bought this for ₹1000 and it was really a steal. We bought this elegant piece from shop number 928.
Natural Agarbatti
You can not only find home décor items and clothing pieces at this place but there are also other things available such as agarbatti. This shop had all the items that can be used in temples or during puja and the best part was that everything was safe and natural.
We decided to buy a 100 gram pack of natural sandalwood agarbatti for ₹80. The smoke from this agarbatti is not at all harmful like the normal ones you get in the market. We bought this from shop number 1007.
Bedsheet
We came across a shop which was filled with bedsheets with beautiful prints. The shop also had other things like top sheets but we decided to buy a bedsheet. The bedsheet had elephants printed on it and you will not find such items in your local stores.
The artisans belonged to Delhi NCR and they showcase their art in exhibitions only. Therefore, you won't find such exquisite items in any market other than Surajkund mela. We put our bargaining skills to good use and bought this for just ₹700. We bought this from shop number 1018.
Don't Miss:Guide To Shop At Janpath Market
Top Sheet & Bed Sheet From Gujarat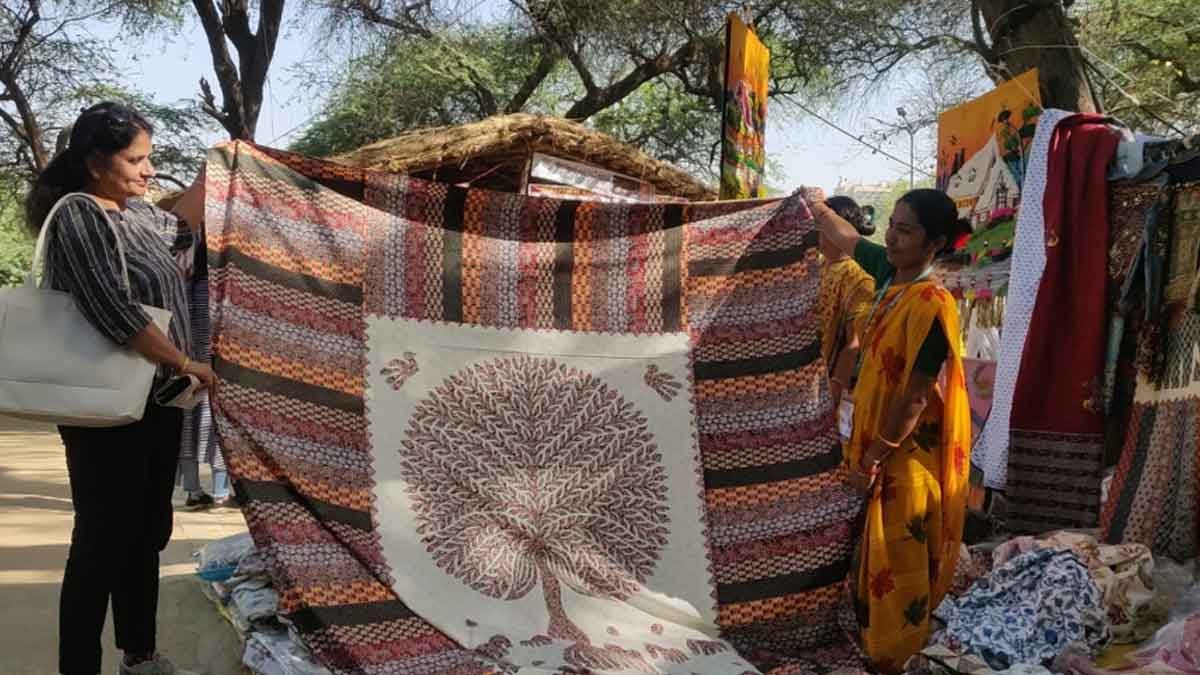 Gujarati artwork and prints are praised all over the nation but it is rare that we find these items anywhere other than Gujarat itself. However, Surajkund mela gave us a chance to witness the beauty of this art and we couldn't control ourselves and bought a pair of top sheet and a bedsheet.
The top sheets were simple with basic print but the bedsheet was something that you will not find easily. The tree print along with the Gujarati colours is surely something refreshing and will add a 'desi' touch to your place.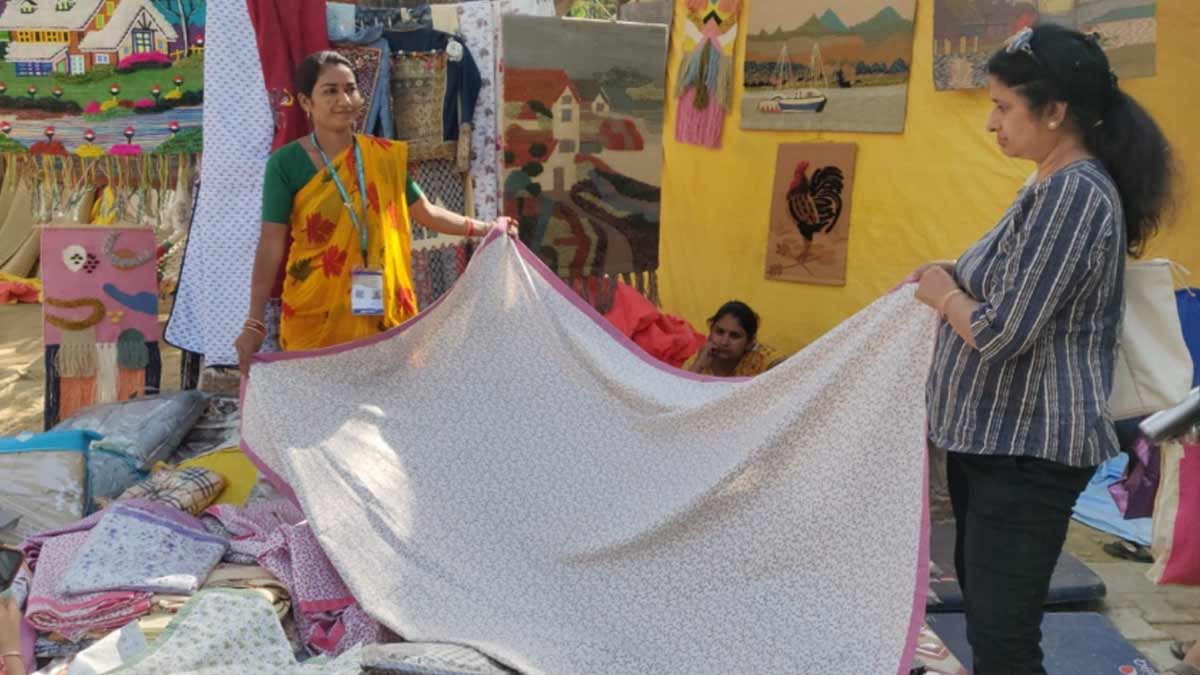 Again, we used our bargaining skills and got the pair of top sheets for ₹800 and the bedsheet for ₹1000. It was really a steal.
Don't Miss:Wedding Shopping In Your Mind? Visit These Markets In Delhi For Affordable Shopping
Important Tips
If you plan to go to Surajkund mela, then make sure that you follow these tips for convenience.
Wear comfortable shoes as you will need to walk a lot.
Buy only what you can carry back yourself.
Keep a bottle of water and keep filling it with water coolers installed at the mela.
Put your bargaining skills to use.
Take a break and enjoy delicious food at the food court.
For more such stories, stay tuned to HerZindagi!