A new fever has caught on with the millennial today and that is of green coffee. It is way different from your regular brew and is said to be good for weight management as well. Considering that it is said to have many health benefits. I gave Neuherbs Green Coffee Beans Powder a try and here is my detailed review.
Claims
Neuherbs Green Coffee Beans Powder is the ground form of natural and fresh Arabica coffee grains that are unroasted to provide you all the health benefits of chlorogenic acid that aids in weight loss, regulating your sugar levels, improving your heart health. Neuherbs is always there to provide you with the finest product without any additives and flavoring agents. To help you reach your fitness goals easily we provide you with free diet consultation by our expert team.
Packaging
This coffee beans powder pack comes in a resealable white and green pack which can be conveniently stored anywhere.
The pack has a scoop inside which helps in measuring the amount you need and stick to the directions written on the pack.
Price
Originally priced at Rs 299, for a 200 gm pack, you can buy this coffee powder at a cheaper rate online.
Fragrance
For a first time user, the fragrance of the coffee could be a bit of a shocker. We have that typical coffee smell as expected. When I started boiling it in water, it smelled like quinoa would pot boiling. It took me 2-3 uses to get used to it, and I was told by a friend that it is a normal reaction.
Don't Miss: Looking For Anti-Ageing Drinks? Try Green Coffee Which Is Great For Weight Loss As Well
My Experience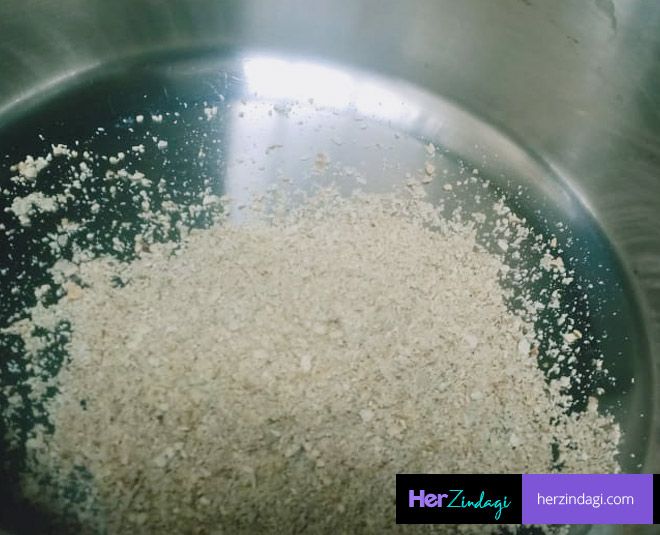 So the first cup was confusing for me, actually more for my brain then my taste buds simply because I was to a different smell and taste. But it eventually grew on me just like green tea does. I even tried to make a latte by mixing it in milk and added a teaspoon of honey which was an interesting combination. For the first few uses try only in hot water and go by the directions as mentioned. I definitely liked it but have to consume it every day to notice a weight loss and cut down on other food indulgences as well.
Don't Miss: HZ Tried & Tested: Blue Nectar Amritanadi Assam Mogra Green Tea Leaves With Himalayan Rose Detailed Review
Pros
Affordable
Good quantity
Comes with directions
Has a scooper
Neat packaging
Cons
None for me
My Verdict
Give it a try as there is nothing wrong in trying something new. Stick to the directions and hunt for more recipes online.
Rating
4/5
Stay tuned to HerZindagi for more reviews.