Food Review: For The Best Burgers In Town, Delhi's Hard Rock Cafe Is Your Destination
We already know that the burgers at Hard Rock Café are well-known and well-liked. Nonetheless, we also tried a number of other items that the cafe promises you must try.
Founded in 1971, the American multinational chain theme bar-restaurant Hard Rock Cafe needs no introduction with its popularity across the globe. Last year, it celebrated its 50th year and announced footballer Lionel Messi as its brand ambassador. We visited the Hard Rock Cafe in the capital city of Delhi to review it for you.
We are already aware that Hard Rock Cafe is known and popular for its burgers. But, we also tried several other things that it boasts about and you must try at the cafe.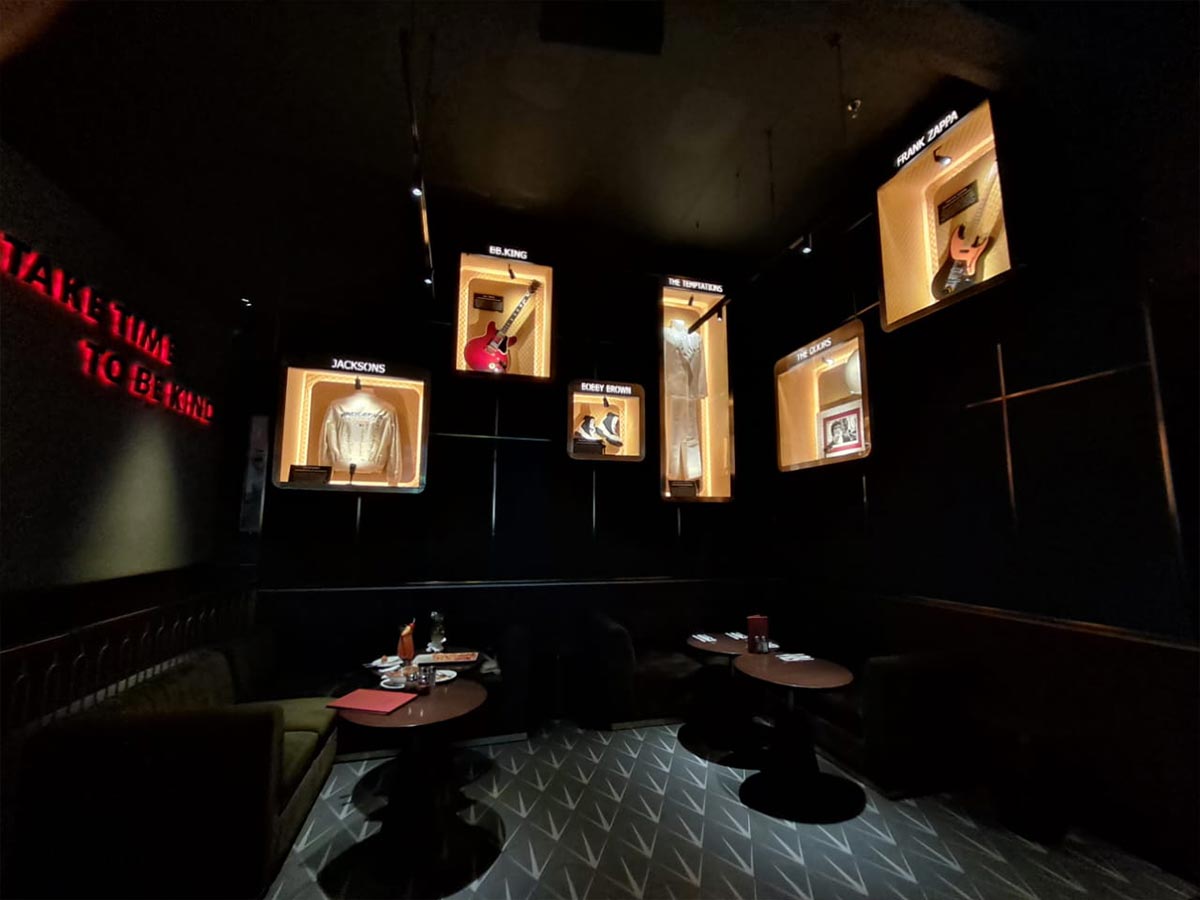 One Night In Bangkok Spicy Shrimp
For non-veg starters, we ordered the One Night In Bangkok Spicy Shrimp. The dish justifies the name with a bit of soft coleslaw and a hard coating which makes it as perfect as it could be.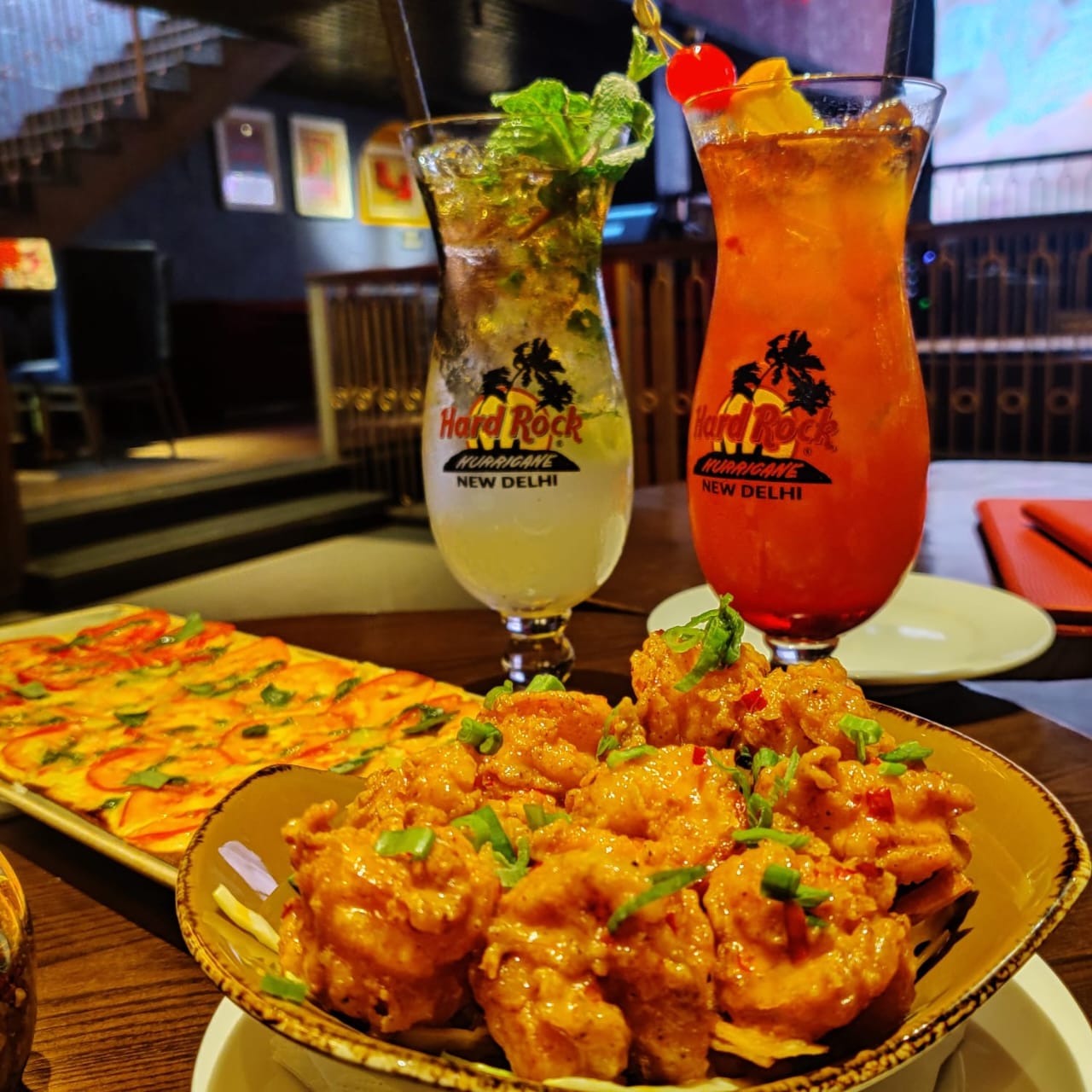 Don't Miss:Head To Barista Diner For That Perfect Customised English Breakfast, Pizzas & Coffee
Three-Cheese & Roma Tomato Flatbread
The dish comprises three different varieties of cheese including mozzarella, white and yellow cheddar cheese, topped with Roma tomatoes and fresh basil drizzled with cilantro pesto. If you don't like spicy and like tomatoes like me, you will love this veg starter.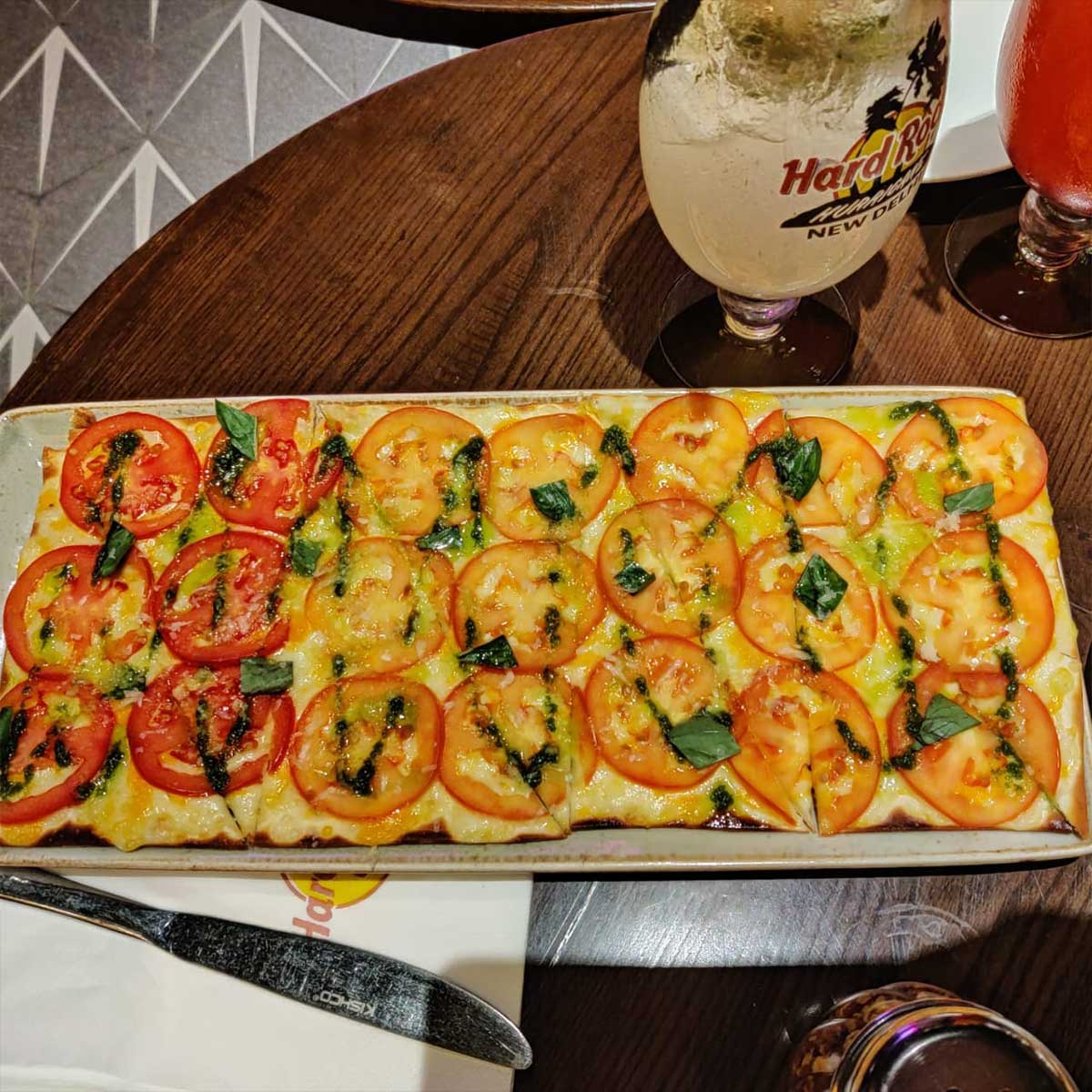 BBQ Bacon Cheese Burger
Visiting Hard Rock Cafe, we could not resist ordering a burger. This burger consists of a fresh beef steak seasoned and seared with signature spice blend, topped with house-made barbecue sauce, crispy shoestring onions, cheddar cheese, smoked bacon, leaf lettuce, vine-ripened tomato and served with chipotle aioli on the side. It is one of the best beef burgers you can have in this city and I can bet on it.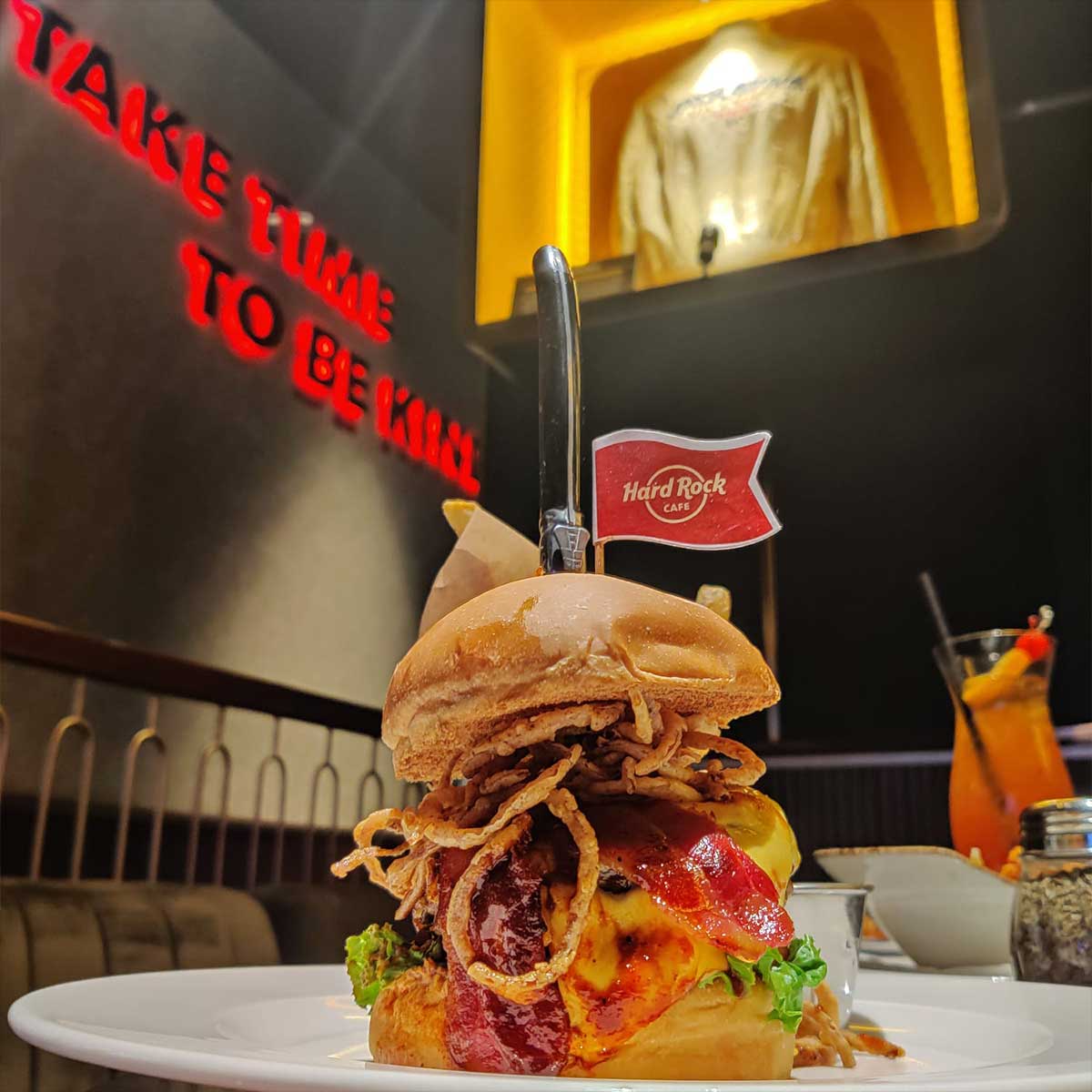 Baby Back Ribs
If you are a pork lover, you should definitely order this pork rib steak. Seasoned with Hard Rock Cafe's signature spice, glazed with their homemade barbecue sauce and grilled to perfection. The dish is served with ranched-style beans or mashed potato, seasoned fries and coleslaw. My personal suggestion would be mashed potato instead of beans.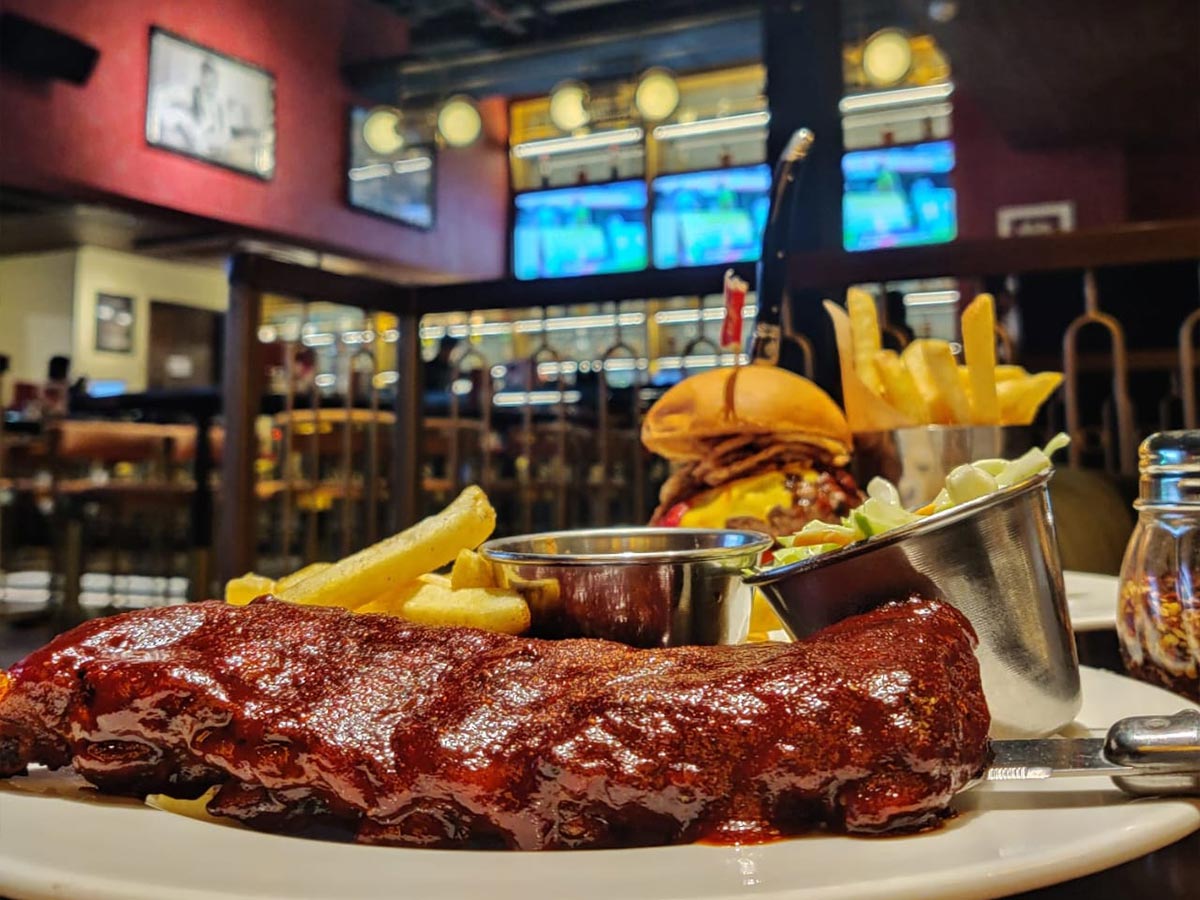 Cocktails
Hurricane
This is Hard Rock Cafe's signature cocktail and a 1940s New Orleans Classic. The drink consists of rum, a blend of orange, mango, pineapple juice and grenadine, finished with a float of Captain Morgan dark rum and Maretto syrup. If you like a sweeter drink, then you can definitely go for this.
Classic Caribbean Mojito
If you are a mojito or a lime soda person, go for this drink blind eye. This drink comprises Bacardi Lime white rum with fresh mint, lime juice and sparkling soda and premium Bacardi Gold floater along with powdered sugar sprinkled over the basil leaves.
Don't Miss:Fish Cutlet To Mutton Curry: 10 Food Items To Expect At A Bengali Wedding
Ambiance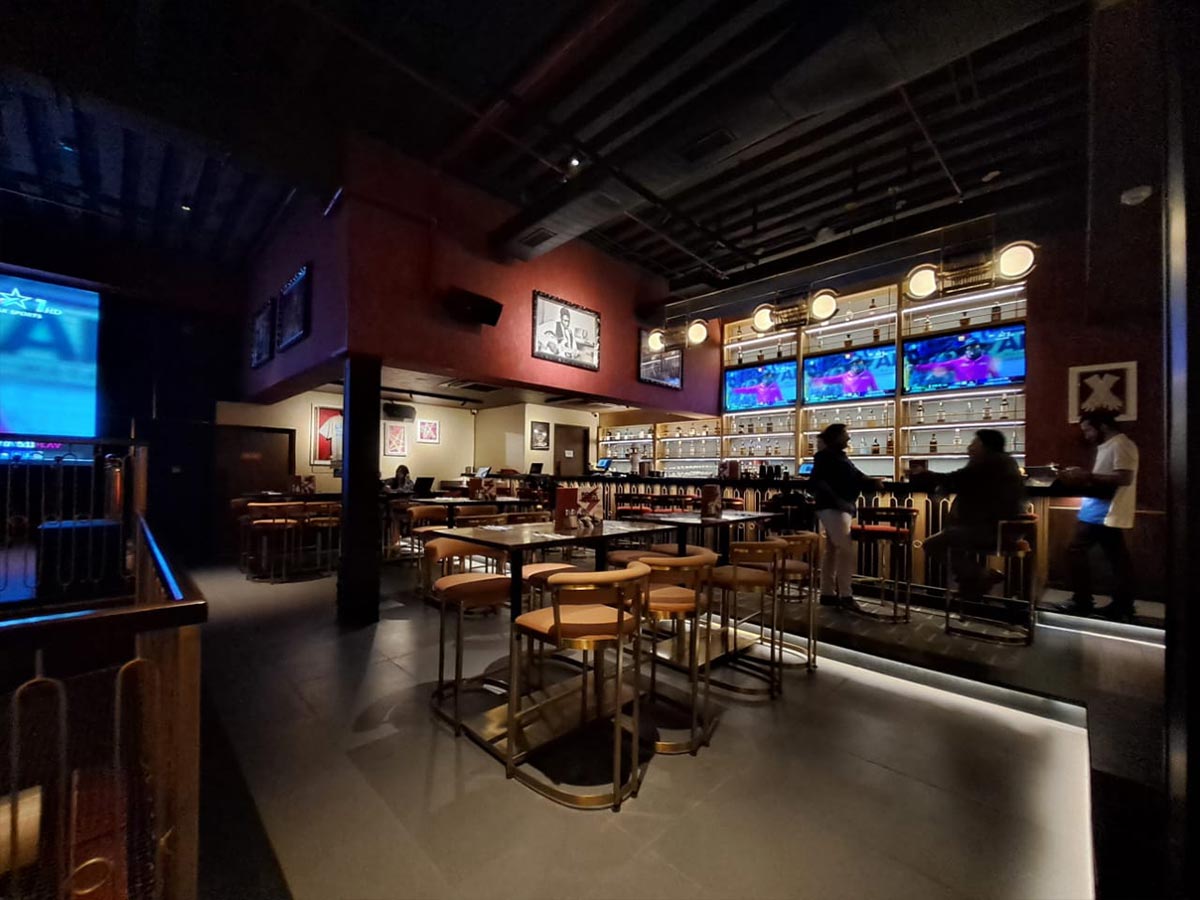 The cafe is huge and is spread over several storeys with different seating arrangements. The ground floor has a shopping corner where you get Hard Rock Cafe's original merchandise. The last storey screens live matches on the screen and also has a stage for live performance. The cafe is bringing in popular brands for live shows on Fridays and weekends with stag entries. It can accommodate 200 people at a time on the same floor, both sitting and standing.