Vidya Balan's role as a Forest Officer in the film "Sherni" has taken viewers by the storm and lived up to the expectations we all have from this super talented actress. Besides the acting and the treatment of the film, what we cannot ignore is the unconventional career choice a woman has taken. We rarely see women in certain professions in this male-dominated society. Be it a forest officer, stunt woman, truck driver, bartender, or a real estate broker among many others. But there have been many firsts and we ladies must keep breaking the glass ceiling with our career choices. Here are some of those women who are an inspiration for us all.
Forest Officer: Dr. Savita Sharma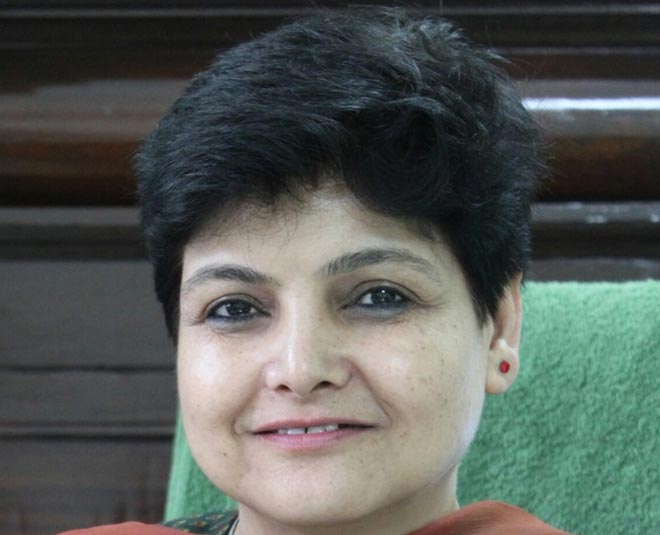 Just last year, Dr. Sharma made us woman proud when she became the first-ever woman Indian Forest Services (IFS) officer to head the Forest Department in Himachal. She is from the 1985 batch. Speaking to a Tribune India, Sharma said: "It could be a coincidence but I have many firsts in my career as I was the first woman IFS officer, who joined the West Bengal cadre in 1987 and, later again, first woman officer to join the Himachal cadre after my marriage in 1988."
Sharma succeeded her husband Ajay Kumar, who retired as the head of the Forest Department (HoF). She hails from Delhi, while her husband is from Kangra. She has completed her education in Delhi and also became the first woman Principal of the Central Academy for State Forest Services, Dehradun. Later, she also became the first woman Deputy Director-General and later Director General of the Forest Research Institute (FRI), Dehradun. If this wasn't enough, Sharma broke a 117-year-old record ad became the institute's first woman Director General.
Bus Driver: Prema Ramappa Nadapatti
We never expected a woman to be behind the wheels of a bus as we, especially Indians, have been brought up in a male dominated society. But Nadapatti from Bengaluru broke that "norm" as well. Today, she is the only female BMTC bus driver-cum-conductor in Bengaluru. After she lost her husband around 10 years ago, she took it to support her family. She always aspired to do something different and this leads her to become a bus driver. Her colleagues often call her "daredevil".
Truck Driver: Yogita Raghuvanshi
She is the first truck driver in India with degrees in law and commerce! She practiced law for a few years but when her husband passed away more than a decade ago, she took up the highway and quit practicing law. Speaking to a leading media house, she said: "If I had opted to be junior to some lawyer and enter the legal profession, I would have got only a pittance for the many initial years. But I learnt that driving trucks meant instant wages and greater stability. In a country that is developing at such a rapid pace, there will always be work for a truck driver."
"We had employed a driver, but I was making losses because of that. So, I decided to take the matters in my own hands, changed the course of my life from losses to profitability and realised that Great Things Happen When You Move," she added.
Bartender: Shatbhi Basu
How many women bartenders do you see around you? This is uncommon not just in India but on foreign shores as well. But we do have women who are slowly coming out of that shell they were bound to or existed in and taking up the profession. Shatbhi Basu, 53, is one such woman to took the plunge. She also heads STIR, a professional bartending institute.
"I look upon untried careers such as bartending for women as an opportunity to shine and change perceptions that arise out of cultural blocks and lack of insight. You have to be exceptionally strong or come from an evolved family and be immune to pressures if any," Basu told a leading media house.
Real Estate Broker: Sunita Advani
Sunita Advani of Advani Realtors has been in the profession for over 16 years now. Although it was a family business, she did begin her own property brokerage on her own. Advani comes with a law background which helped her family members with their real estate issues that included invested in property. This is when she realised that she has a knack and finds it interesting as well. She got into it full throttle. According to her as quoted by squarefeatindia website, " Woman have skills like compassion and competitiveness which are advantageous in handling issues connected with home buying and leasing ensuring deal closure.
Stunt woman: Reshma Pathan
There are very few stuntwomen and one of them is Pathan who was India's first stunt woman. Also, know as the Sholay Girl, Patham played Hema Malini's stunt double in the classic. She is also the first woman who became a member of the Movie Stunt Artists Association. Having worked in over 400 films, Pathan has been a stunt double for Waheeda Rehman, Sridevi, Dimple Kapadia, Rekha, and Meenakshi Sheshadri, among other actresses.
Stay tuned to HerZindagi for more on inspiring women and their unconventional stories.