Engineering and baking are not things that are talked about in the same breath but what if you are talking about an engineer-turned-baker who pours out her love in all things sweet and savoury? Meet Tanvi Gupta, an engineer who followed her passion and unleashed her culinary talent to establish the brand Mad Batter. She told HerZindagi, about her inspirations, aspirations, her favourites and more.
Who inspired you to start baking?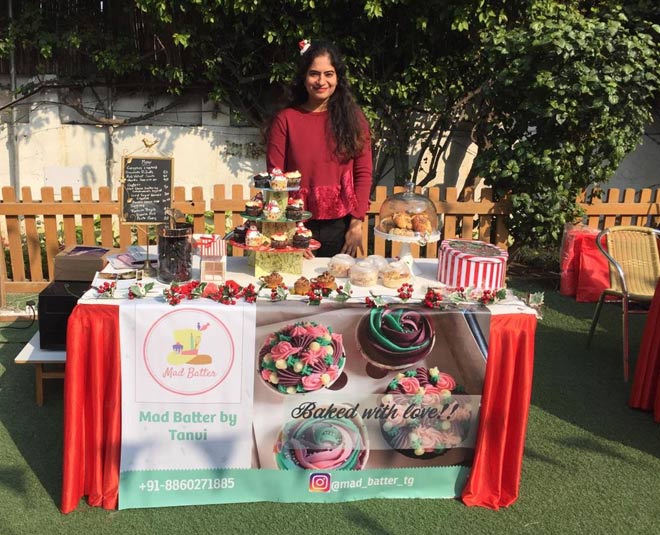 My mother raised me with a love for food. An excellent cook herself, she backed my decision to establish my foothold in the world of baking. My brother, who is an engineer by profession, encouraged me and my daughter who is an ardent supporter, is another inspiration for me. It is due to their support that I began baking not just to deliver something delicious but to deliver it while visualising the clients as my family and baking with the best ingredients to deliver with all my heart.
Anyone you look up to from the food industry?
Pastry Chef Nick's The Scran Line food project blog is something that I avidly follow. Another chef I really admire is Pooja Dhingra who is the owner of the bakery chain Le15 Patisserie that specialises in French desserts and macarons.
Read More: Five Chefs You Have To Follow On Instagram For All The Food Gyan
What do you do when not baking?
Managing the household along with the business takes up a lot of my time. Taking care of my daughter is another major responsibility that I happily take care of. While it leaves me with hardly any time for myself, I am helping out my father with some research work too.
What's your piece of advice for fellow home bakers?
Don't sell yourself short. A lot of hard work goes in these creations and sometimes, if you are not satisfied with the product, you have to start from scratch. It means huge investment of money, time and emotions. So it is okay to have full confidence in the price that you demand. Right now, I am in full saving mode and plan to expand my kitchen in the near future with more state-of-the-art equipment.
What's your favourite flavour or recipe?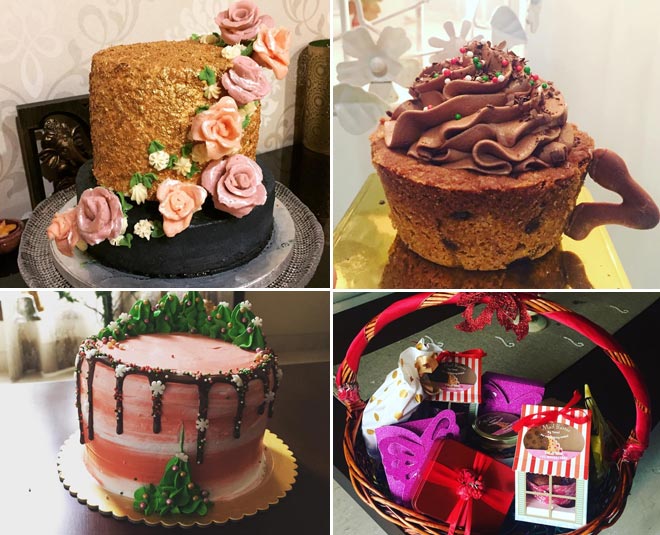 Image Courtesy: @mad_batter_tg/Instagram
I have fond memories associated with the orange chocolate flavour and I am absolutely in love with it. I love it in cakes, mousses and everything else.
More About Tanvi Gupta
Image Courtesy: @mad_batter_tg/Instagram
Tanvi takes great care in curating gift baskets for people as per their taste, so nothing you get is plain old standard. Tanvi mostly bakes cakes with less than 6 per cent fat, good quality olive oil and the best ingredients. People usually think that baking is all about cakes, cupcakes, muffins, cookies and all sweet things but Mad Batter also delivers delicious breads, Italian sandwiches, pestobuns, pretzel pizzas and a lot more. She can also be contacted to make delicious cakes for your pets. Just check out the homemade cake she made for her furry little dog Izzu!
Want to read more inspirational stories about entrepreneurs, women who broke all rules or women chefs who are making a mark? Then keep reading HerZindagi and #BeInspired.