Azadi or freedom, call it whatever one likes, but there are still many who are yet to witness it in its full glory. Add to this the stark reality of gender bias and a constant fight for one's basic rights, including the right to equality and that of equal education, and you have a classic cocktail of unpardonable struggles dictated to a chunk of population for centuries. Though we have had some exemplary achievers, those who broke the glass ceiling, and made the world took note of what they were truly capable of, there were still struggles that were unannounced. Today were are celebrating one such achiever, the one who managed to create ripples in the Indian cosmetic industry, especially at a time when women were not regarded as more than being a next-door "parlour wali."
Don't Miss: Lillete Dubey: For Women, Freedom Means Education & Financial Independence
Shahnaz Husain needs no introduction and it is women like her that we proudly flaunt our indigenous business and its superiority the world over.
In an exclusive interview with HerZindagi, Padma Shri Shahnaz Husain talks about freedom, breaking the stereotypes, and bandhans that a woman might still have to deal with.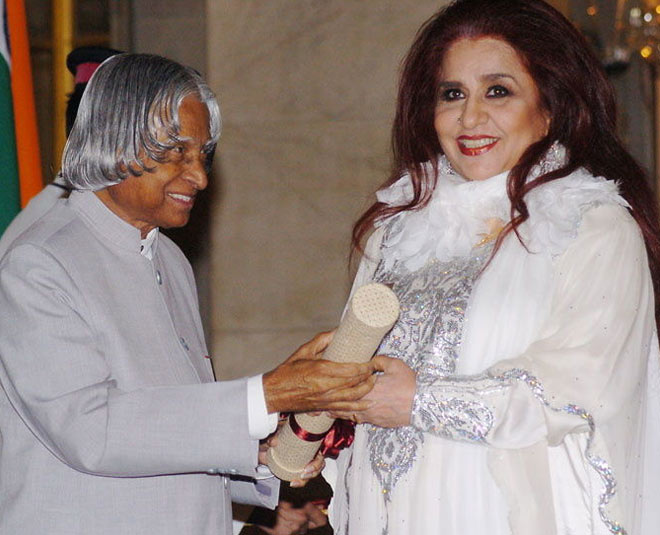 1. How would you define "Azadi" for women (in general) in the current scenario?
I believe that "Azadi" for women means that the woman is an equal partner with man in all aspects of life and in society. She should have the decision making power too. Although times have changed and women are free to make their own choices, but we still have a long way to go. We should ask, "Does freedom mean the same thing to a woman, as it does to a man? Is EVERY Indian woman "free" in the real sense of the word?" The woman has to realize her own potential and strength as an equal member of society. Women must play a role in all aspects of life. I believe that freedom for women should include financial independence and self-reliance. For this, education and skill development are very necessary.
2. What is the Azadi for you? Are you seeking Azadi from anything?
To think that I am a citizen of a free country means everything to me. Azadi or Freedom may mean different things to different people, but to me, it means that I am free to make my own choices and take decisions about my own future. I am not seeking "Azadi" from anything, because I don't feel restricted by anyone or anything. I am free to make my own decisions. Of course, freedom comes with duties and responsibilities and this must be respected.
3. What were the bandhans you have to deal with at an emotional level, while growing up or when you made a splash in the big competitive world?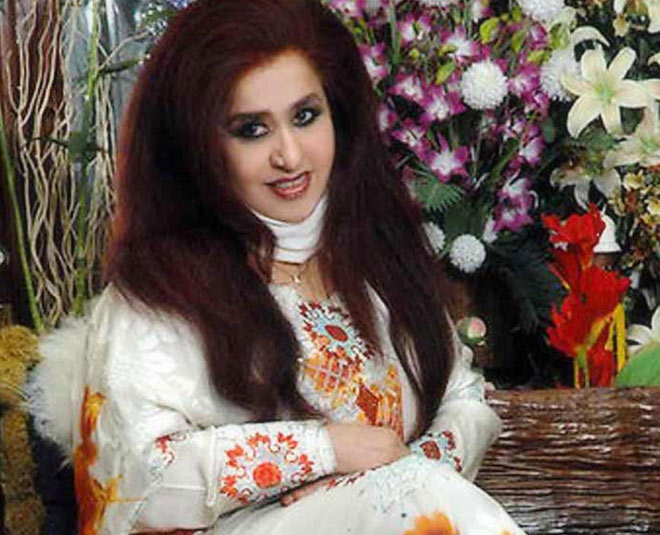 I did not feel any "bandhans" while growing up, even though I belonged to a conservative family. But, I was fortunate to have a broadminded, Oxford-educated father, who put me through schooling in an Irish convent in Allahabad. However, I was married at the age of 15 and became a mother by the time I was 16. When I started my career, I was already a wife and mother. My father and husband were very supportive and I received much encouragement from them. Most of all, it was my relentless determination and sheer hard work that made me what I am today.
Don't Miss: Padma Awards 2019-Get To Know These Exceptional Women Awardees
4. What were the stereotypes that were thrown at you as a woman who wasn't willing to give up? (pay parity/equal contribution vis-a-vis your male colleague at work/the war over credit/who is the master and all)
Pay parity / equal contribution vis-à-vis male colleagues and such stereotypes did not apply to me, because I started my own enterprise. My independence of spirit convinced me that to translate my ideas into reality, I needed the freedom to create and innovate. One can only do that in one's own enterprise.
5. Do you think we are walking the talk when we say that women today should be empowered (financially, mentally, psychologically)?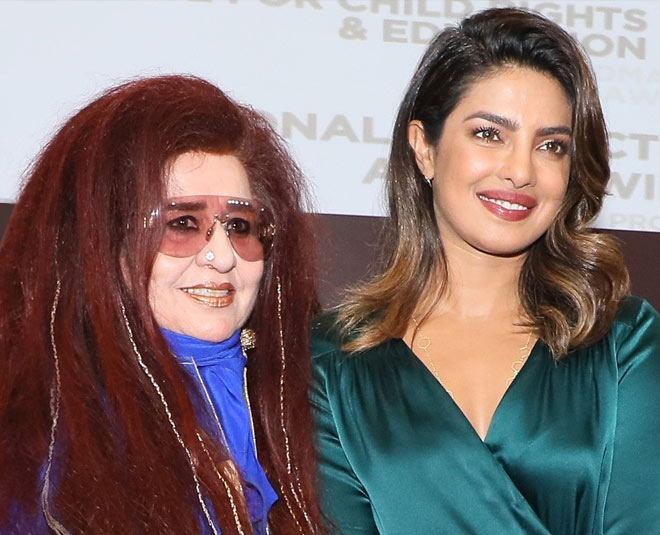 Times have changed and are changing. I would say that the status of women has undergone changes for the better. Today, we can find women in every field. Although this is a positive trend, we have a long way to go, in terms of education and financial independence for women. The woman herself has to realize that she must leave some traditional values behind and embrace new ways of life. Only then will women get equal opportunities. Gender equality is not about seeking superiority, but of establishing equality. To balance the gender equation, we need to seek equality in society first and this is bound to reflect in all other fields. The emphasis on skill development and vocational training is bound to open up career opportunities for women.
6. Were you ever made to feel or believe that you had it "easy" since you were a "woman"? If so, how and what was it like (Were you resisting that patronage or were you bluntly out there fighting your case, or thought to just give it a silent treatment).
I was never made to feel or believe that I had it "easy" because I didn't. I am a first-generation entrepreneur. I had to use my creativity and innovations to succeed in business. I started in a small way, but I used unique business and marketing strategies. I extended my salons through a franchise system and also never relied on commercial advertising. In fact, due to my unique strategies, I became a Harvard Case Study on brand creation and now I am a subject at Harvard for "Emerging Markets." It was not easy, especially when I entered the international market. With international cosmetic empires pumping billions of dollars into a hysterically mad cosmetic industry, selling youth & dreams in bottled jars…….there I stood up and sold India's ancient civilization in a jar."
Don't Miss: The First Woman Chef Of Kerala: Glad To See More Women Explore Hotel Industry
7. Do you think there are still certain bandhan or restrictions that women should adhere to?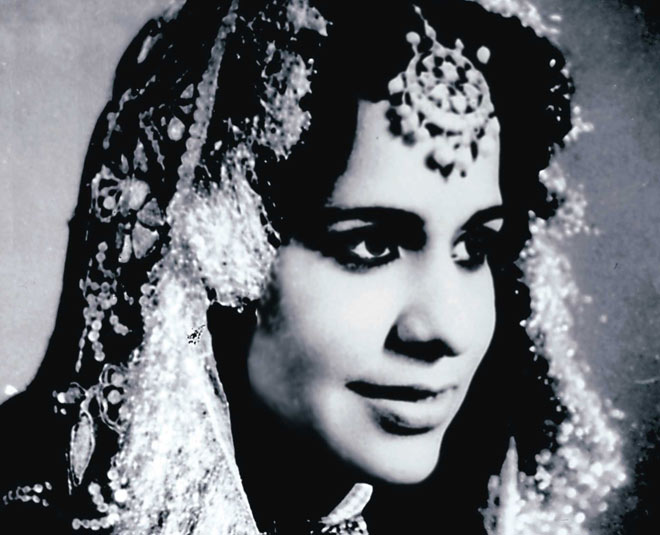 In this 21st century, when women have surpassed all boundaries and even made their way to outer space, biases and prejudices against women still exist in India and in many parts of the world. A few decades ago, Indian women started stepping out of their homes into the career world. The barriers they had to surmount were both at home and in the workplace. At the personal level, the main issues were in trying to get husbands and families to accept her career ambitions and desire for financial independence.
These restrictions still exist. Issues like managing home and career were at the core of the problems and they still are. Indeed, the life of a career woman can be very demanding, made worse by guilt feelings of neglecting home and family. To me, the woman who manages home and family and is also a successful career woman is nothing short of a phenomenon. In fact, she is a superwoman.
Did you like this article ?
Disclaimer
Your skin and body like you are unique. While we have taken all measures to ensure that the information provided in this article and on our social media channels is credible and expert verified, we recommend you consult a doctor or your dermatologist before trying a home remedy, quick hack or exercise regime. For any feedback or complaint, reach out to us at compliant_gro@jagrannewmedia.com