Housewife Turned Millionaire, Know The Remarkable Story Of Celebrity Chef Nita Mehta
Nita Mehta started with giving cooking classes from her house for a fee of Rs 100 per person.
Housewives are one of the most busiest and hardworking beings. Without a single day of leave, they spend most of their time doing house chores and maintaining the home. Being a housewife at the beginning, this is how Nita Mehta, a celebrity chef, a respected author, and a highly successful entrepreneur started out her journey.
"There comes a time when you need to do something for yourself. It came to me after a few years of marriage, when I decided to start giving cooking classes. And, that was just the beginning!", she said.
Who Is Nita Mehta?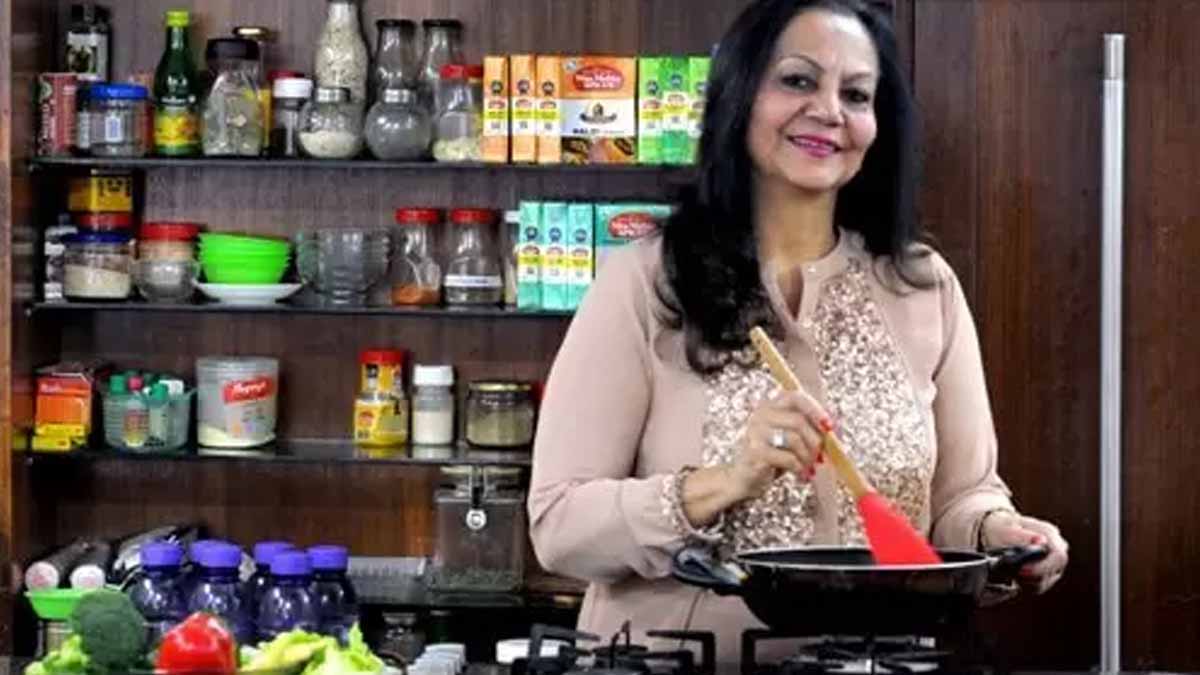 When it comes to food and recipes, Nita Mehta's name is frequently mentioned and is always regarded as an inspiration. Often referred as "Cooking Expert," Nita Mehta has written more than 400 cookbooks, with over 6 million copies sold worldwide. In addition, she runs the Nita Mehta Culinary Academy in New Delhi, which was started in 2001.
The woman who began as a housewife now has a total turnover of over Rs 7 crore from her three ventures — Nita Mehta Foods, Nita Mehta Spices, and Snab Publishers – under the parent company Nita Mehta Private Limited.
Started With Giving Cooking Lessons
Nita Mehta's 36-year career has been truly remarkable, but her path to success began in 1982, when she started giving cooking lessons from her home. She started the cooking classes when her husband's medicine business was going downhill, and charged Rs 100 per person for a three-day class. She taught around 20 students in each batch.
There has been no turning back for her since that time. She has built a thriving business enterprise, while defying many stereotypes and by pursuing her goal with zeal.
"Change is a necessity, and we must be a step ahead of the times for success to embrace us," says Nita.
Nita Mehta Gave Classes On Ice Creams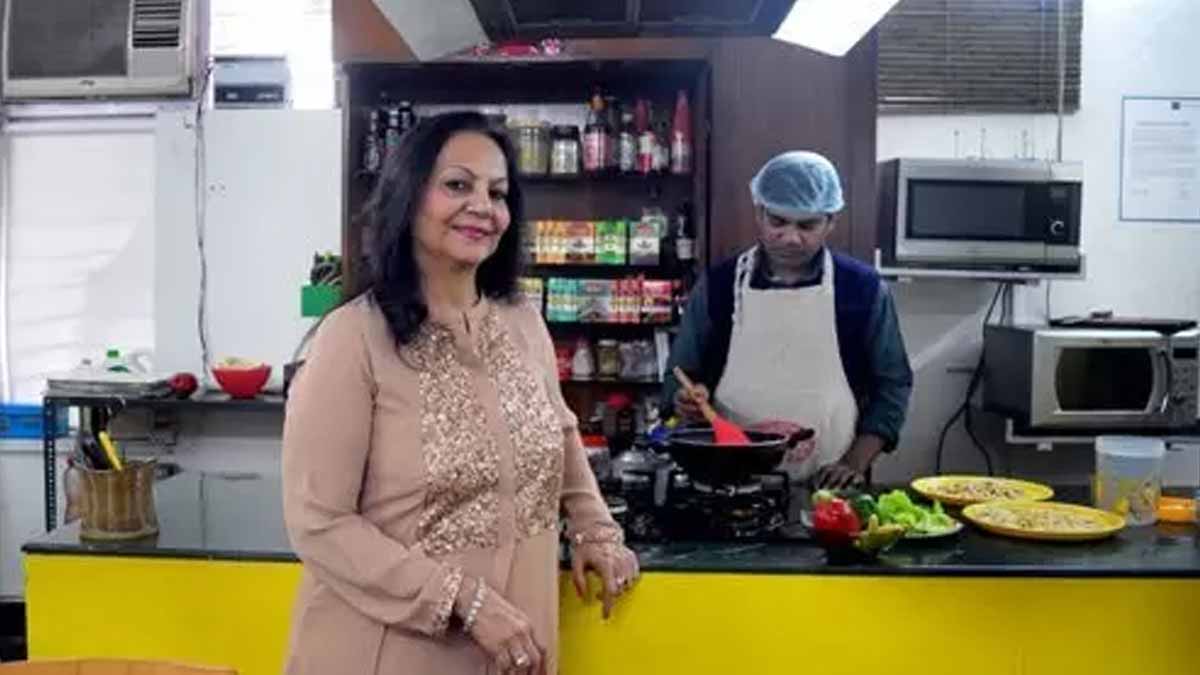 In 1982, her cooking classes focused on ice cream. Nirula's 21-flavor range was new to the market at the time and was a big hit. Nita anticipated that people would want to make them at home. So, she tried all of the flavours and perfected recreating them. Once she started, her students were eager to learn more. She then again went out to the restaurants to find out the best recipes to teach in her classes.
"I even attended some cookery classes and found them really boring and ensured that my classes will not be like those," she said while laughing.
She began teaching Chinese, Mughlai, Continental, and Indian dishes and charged Rs 100 per student for a three-day class; each batch had about 20 students.
"This kind of money was pretty good in those days. The students were queuing up. They would just stand in the waiting area and watch others while they were cooking," she remembers with a twinkle in her eyes.
First Book: Vegetarian Wonders Was Not A Success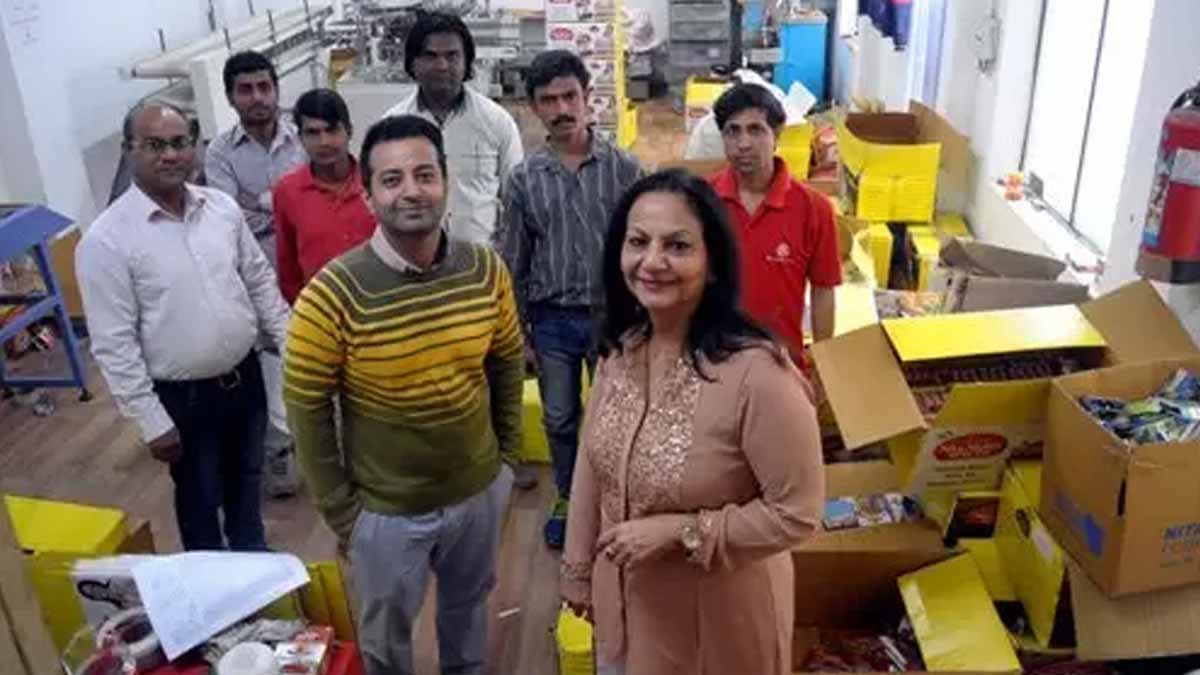 Her classes were enjoyed a lot and, encouraged by her popularity and some publisher friends, she decided to write her first book in 1992: Vegetarian Wonders. However, after she was finished, she was unable to find a publisher. So, after her husband encouraged her to break her fixed deposit, she self-published the book.
But, the book only sold 3,000 copies that year. She expected it to be a bigger success because her classes were always so popular.
She realised that her book couldn't succeed because it didn't provide anything unique to the readers. So, for her next self-published book, Paneer All the Way, she opted with a smaller format and created a handy booklet. It included paneer recipes from India, China, and the United States, as well as desserts like paneer kheer. When the book was released, it flew off the shelves. It sold 3,000 copies in the first week and had pre-orders for more.
After this huge success, she went on to write more cookbooks. One of her books: Flavors of Indian Cooking went on to win the World CookBook Fair Award in Paris in 1997.
After Achieving Success In Writing Books, Started Her Own Publishing House
While having her books published, she realised it would be a smart idea to start her own publishing house as it would mean better results.
Snab Publishers, her publishing company, was founded in 1994. Knowing that cookbooks would lose their attraction with the arrival of the internet, she diversified into publishing children's books by other authors on a variety of topics such as mythology, folk tales, and history.
Snab Publishers, which began with Rs 4 lakh, today has a turnover of more than Rs 4 crore and eight dedicated staff.
Don't miss- Women's Day Special: Sudha Murthy Talks About Her World That's Full Of Stories
Nita Mehta Spices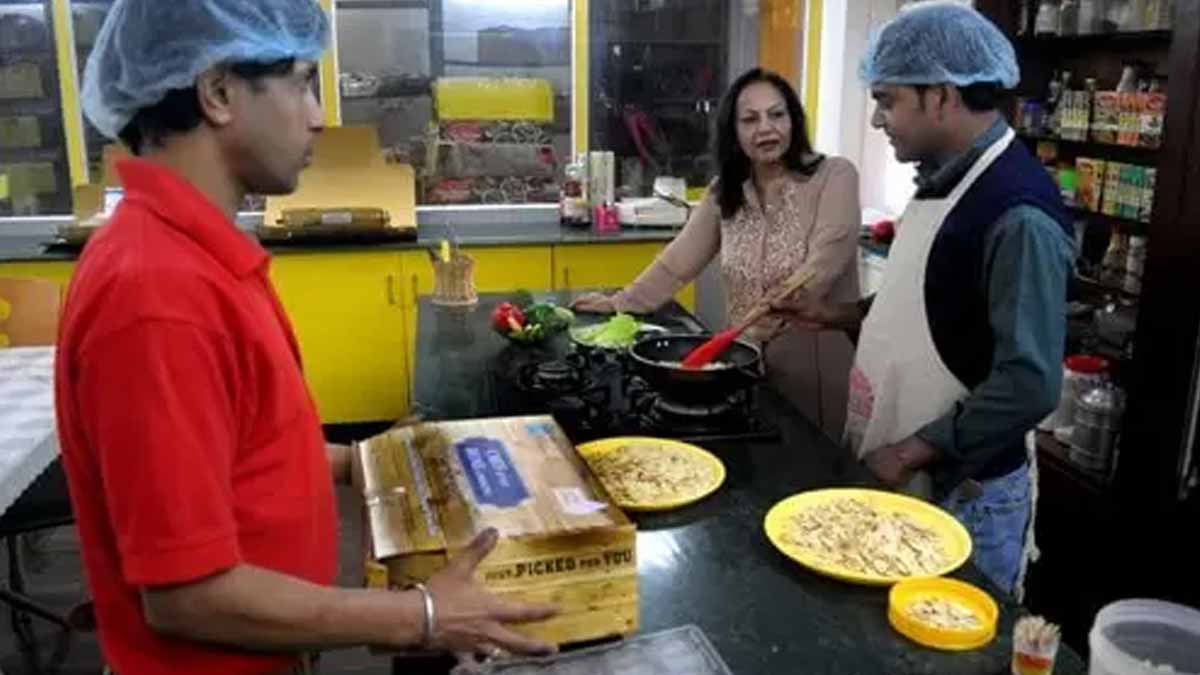 Nita Mehta Spices, her own spice range, was launched in 2016. She included inputs from food technologists as well as her own experience for the spice range.
It took a year for a team of about 20 core members to agree on the packaging design and set up the plant. Nine staff oversee various operations and guarantee that the spices get in stores as quickly as possible. They generated a turnover of around Rs 3 crore in the first year of being on the market.
Aside from all of this, her classes continue in Vasant Vihar, Delhi, where she established a state-of-the-art kitchen academy in 2000 and still has sizable students.
Don't miss: Neha Kant's Inspiring Story Behind Making It Big In The Lingerie Market
All Businesses Under Nita Mehta Private Limited
All of her businesses are run by Nita Mehta Private Limited, in which her husband owns 30% and her son owns 20%. The rest of them are owned by Nita Mehta herself.
Nita Mehta, a 70-year-old food entrepreneur, started as a housewife but with her single minded pursuit of her goal, she has built a successful business enterprise. Keeping up with the times, the cookbook author also has a YouTube channel now where she showcases her recipes.
If you liked this inspiring story, do share your thoughts with us by commenting on our Facebook or Instagram pages.
For more such stories, stay tuned to HerZindagi!