She never minces her words and has always been very vocal about her opinions. Singer Sona Mahapatra who has given us some amazing songs like 'Ambarsariya' and 'Naina', has been embroiled in many controversies for fearlessly speaking up and standing against what was wrong. I got the opportunity to interview Sona who spoke at length on what her idea of "Azaadi" for women in India and how safe women in India are according to her. Scroll down to know what she had to say.
What Inspired You To Make 'Raat Ke Musaafir'?
This song is a triumph of human spirits. A celebration of two women with a belly full of dreams & their sweet victory of camaraderie & sisterhood.
The inspiring narrative of the music video of "Raat ke Musaafir" written by Ramya Sasindran immediately struck a chord with me when shared by Sanjay Suri the actor over a phone call. The story, both visually & lyrically is about women's right to feel safe in public spaces and their right to be able to dream freely & make those dreams come true. I had to lend my voice to this soft rock ballad which had a lot to say without the usual preaching when it comes to such topics!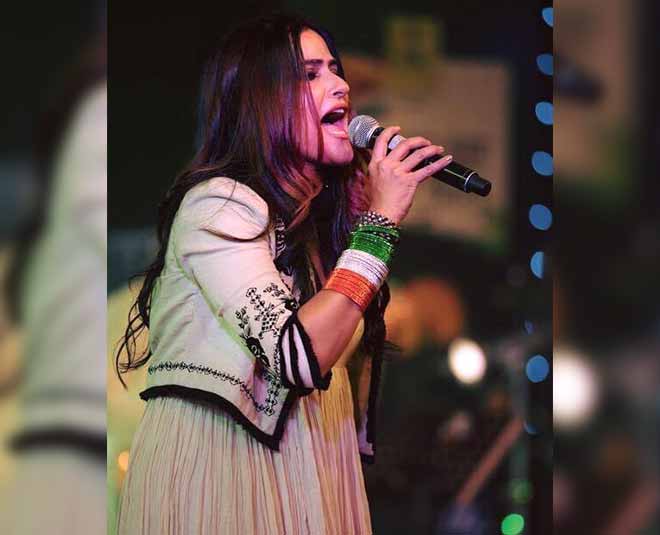 I have consistently stood for justice, fairness & my songs like 'Mujhey Kya Bechega Rupaiya', 'Bekhauff Aazad' from Satyamev Jayate apart from my stage performances that celebrate the life & times of rebel rock stars in history like Mirabai have been a huge connect with the youth who care about change, equality & I believe that this must be the reason why Ajay Govind the director & songwriter with his team thought me to be the best fit to render this.
No one song changes mindset's & yet each brick laid out for change plays an important & critical role. That the world is at a flashpoint when it comes to such issues makes me really proud, it also means that the current generation is listening in, having meaningful conversations & is much more balanced on matters of gender. The future is bright.
What Is Your Idea Of 'Azaadi' For Women Of Today?
'Azaadi' should be freedom to exercise choice in a biotope that offers equal opportunity, be it in the parliament with more women involved in policy-making, more women judges or in any other field. In 'Raat Ke Musafir' one young girl is studying to clear the civil services exam while moonlighting as a cab driver & another is pursuing a dream of becoming a champion hockey player. To be able to pursue any dream is true freedom. Women will feel free when they can travel the country without worrying about their safety.
On the other side a homemaker who nurtures a family & ensures the smooth running of a household should be legitimately paid for her contribution, in her bank account. Financial independence is the most critical aspect of freedom.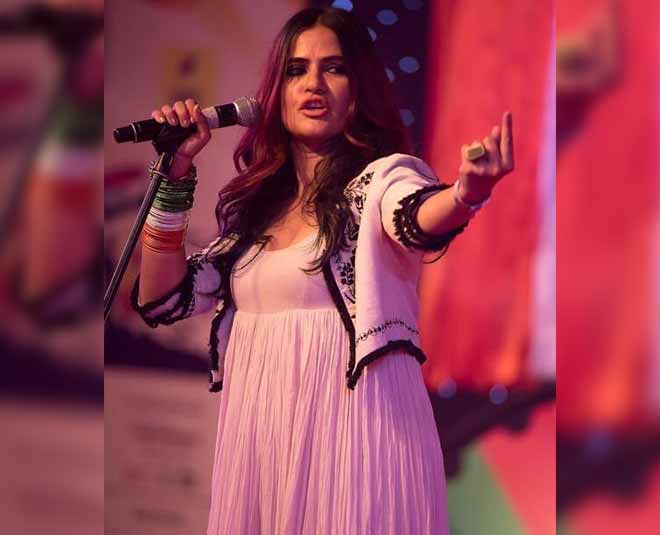 While our constitution guarantees all freedoms for both genders equally, in reality, society still continues to dictate behaviour of women. Free will and independent existence are not encouraged. Definitions of morality, female virtue, and the double standards come in the way of actual freedom.
I see many positives in recent years with respect to women's rights and them finding their voices in India, some being:
1) The recent SC judgment that accords equal property rights to daughters with an amendment to the Hindu succession act. Would go a long way for women across 'secular' India if this applied to all religions & not just Hindus.
2) The #MeToo movement brought about enough awareness for what is considered wrong or inappropriate behaviour in the workplace. The entertainment industry responded with most film production houses & media, streaming platforms putting a basic system in place to report & take action against such behaviour. Forms with contact numbers & emails to contact for redressal are shared across crews & signed. This is a small but significant change for the safety & dignity of working professionals. Considering the participation of women in our workforce in India has been going down dramatically in this decade this is a good time to revisit POSH laws.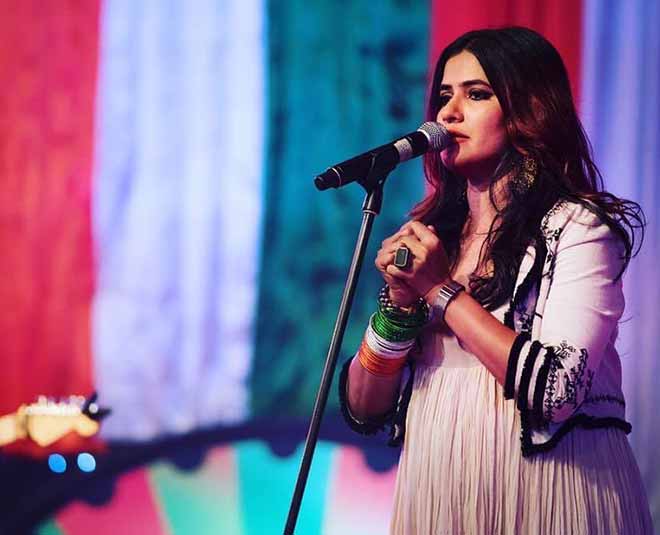 3) In the rural side, schemes like Ujwala that commit to LPG gas to all households & save women hours taken to walk for firewood have really helped in the empowerment. We can't just talk & be in touch with our urban lives & the statistics here are truly encouraging.
I take pride in the fact that I have been consistent & loud voices in the gender discourse in India, I also fought and won one of the only victories in India's #MeToo movement which was declared as dead & dusted, ousting a multiple accused serial predator Anu Malik from his seat in Indian Idol after a sustained campaign. This was a symbolic victory & gave out the message of actions & consequences & fuelled hope.
What Immediate Changes Do You Wish To See Around Yourself That Will Hopefully Make India A Safer Place?
For women in India, the safety statistics are grim. Most cities don't offer safe streets & freedom of movement after 5.30 pm even now. So better lit streets, helplines & women patrols & campaigns like #TakeBackTheNight, a global effort that banded audacious women in India to walk outside together after dark & #MeetToSleep, which organized women across the country to safely spend a night sleeping outdoors, as Indian men often like to do helps build the spirit of camaraderie as well as strength in numbers apart from building awareness & helping break the inherent attitude of men who see women as 'intruders' in the public spaces.
Ensuring that gender laws are effectively enforced will go a long way in making women feel safer. Separate fast track courts for matters of rape, domestic violence & even sex trafficking are needed.
I would like to see an equal number of women, as men attending my concerts that take place in the night. Apart from 4 odd metros like Mumbai, Bangalore, Pune etc, culturally & logistically thanks to safety concerns, my gender ends up staying at home & cannot even attend a musical event with their male counterparts. In a 50,000 turnout in most towns & cities, only 500 women & mostly in the VIP enclosure show up. 1% only. I wish for this to go up to at least 30 % in the coming two years & believe that this is very possible if the state wills it & communities come together to break age-old shackles.
Social pressure & victim shaming is yet commonplace in our country albeit, with media support & the exponential growth of social media in the recent past, many challenges to the patriarchal mindset have helped to steer the conversation in the right direction & must continue. Conversations in the public domain help shape & change mindset's & these important ones must find space. I never hesitate to talk about such matters on my concert stages & feel heartened to see a very positive response too.
Don't Miss: HZ Exclusive: Ananya Birla: The Musician, The Stye Icon & The Billionaire Daughter You Need to Know About
How Would You Sum Up Your Journey In General That Has Made You What You Are Today?
My journey has been uphill, exhausting but exhilarating & hugely rewarding. I've never felt the need to follow the trends be it in starving myself to ape a western body ideal or hire agencies to either speak for me publicly or buy me overnight success with millions of followers or views as is the norm in the entertainment industry.
Yet I have found success & love which has grown slowly but I believe has the long tail meaning, is more enduring. To have cultural currency in a country like India gives me greater pride. Basically success on your own terms is the sweetest, is my belief. This year, I turned film producer, took charge of my own narrative & my docu-drama SHUT UP SONA was the official selection in some of the top ten film festivals of the world.
This was a journey of triumph for Deepti Gupta, the director, cinematographer & my dear friend & me because we made this happen with no external or other help. Dreamt it up & got going!
Don't Miss: HZ Exclusive: Raja Kumari: The Sangfroid State Of Mind & Melody In Motion
What Is Your Take On The Ongoing Debate On Nepotism?
Sushant Singh Rajput's death has triggered something deeply painful in Indian society. It has felt like the death of meritocracy at the hands of a nepotistic, elitist setup. It has opened up a can of worms but is also an opportunity for the whole country to self reflect. Audiences are part & parcel of this problem as is the media & I hope everyone learns at the altar of this tragic occurrence.
The bigger issue that must be addressed is not nepotism; that parents prop up their kids is universal culture of the subcontinent albeit sad & one that stifles merit but that is true of all fields, not just the film industry. What the GOI must look into are issues like Monopolistic practices in the industry, practices of systemic bullying & exclusion,these limit the expansion‬ of the 'pie' & we end up remaining a cottage industry run by a few families instead of being a truly global cultural force of storytelling.
I am a musician & what pains me most is that currently, the Indian music industry is merely an extension of the film industry and hence places too much emphasis on film music and mirrors the systemic problems of the film industry too. This has created a chronic lack of variety, quality and cultural influence, while crushing any chance that real upcoming talent has considering a handful call the shots.
We are currently in one of our worst phases with regurgitated remixes accounting for 75 % of the film soundtracks & basically a few music labels very similar in their monopolistic practices, making digital buyouts of million views, many fake as has been recently proved. The industry would rather pay huge amounts for such views in a bid for fake one-upmanship than pay artists or creators of music.
This has led to a myopic, short term view of the overall future of growing the industry because that can only happen by nurturing the new, genuine talent of many hues and investing in the stars of tomorrow & at a basic level, paying them their due.
There is zero respect accorded to musicians.
Also, the gender disparity itself is telling, there are no more than 8 odd songs in female voices for every 100 released in the mainstream. This, from the industry that spawned titans like Lata Mangeshkar and Asha Bhosle.
What Is Your Mantra To Keep Your Mind At Peace When You Are Targeted By Trolls?
I learn a lot even from trolls; about society, prevailing mindset's & how much courage anonymity provides (look down upon such brave hearts too) so I focus on mining insights from here & do not take these people too seriously. I have had fabulous experience studying in an engineering college & dealing with not only horrible ragging, sexism & worse but having overcome it by breaking all norms & setting new standards in my university campus.
Won every cultural event by a milestone, was a scholarship student, stood for elections, also hosted a TV show while dealing with nasty insinuations & obscene graffiti. It set me up to deal with most of what life offers for a female professional striving to excel & be treated at par.
Message For Our Women Readers
We have been trained to speak softly & are even expected to sing like a high pitched bird in a sweet voice only, be a damsel in distress. This is 2020. Those days are over.
For more such inspiring celeb interviews, stay tuned to HerZindagi.