At a flowering teenage when students are neck-deep into the reams of pages, consuming and chewing up every word of the chapters from their syllabus to keep the momentum going for the board exams, a group of five girls at Amity International, Sector 44, Noida, are trying to be clutter breaker of sorts.
Also read: "My Memories Of The Crimson Bindi and Crisp Sarees"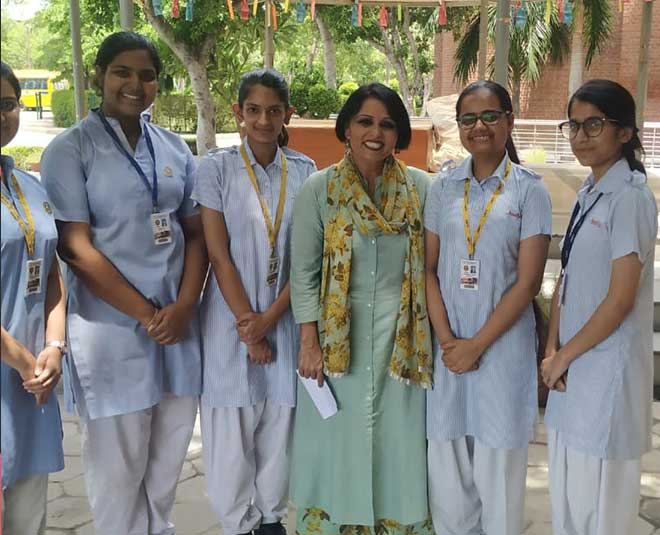 These tech wizards, all of them at an age of 16 and in class twelve, are living their dreams as CEO, Chief Financial Officer, Chief Marketing Operator, Chief of Design & Communications and Chief technical officer. Before they step out of their school education their future is not only decided and cemented firm but they are already talking about earning a million bucks.
What has come to their credit is an app developed by them which is providing a linkage between the orphans and the senior citizens who have been abandoned by their loved ones or have been left in old age homes.
The app comes in handy both for the orphan children and the elderlies who need the love, care, and support. The App, which is available on the Playstore, by the name of Maitri, already has got 900 listings. "We want to develop this App in future as a company and we have all the where with all to jump into the market without any fear," says Ananya Grover CEO, Maitri.
Vasudha Sudhinder who is a classmate of Ananya and is the Chief Design and Communication officer says that the App has no competitors in the market and that's where they have an edge'.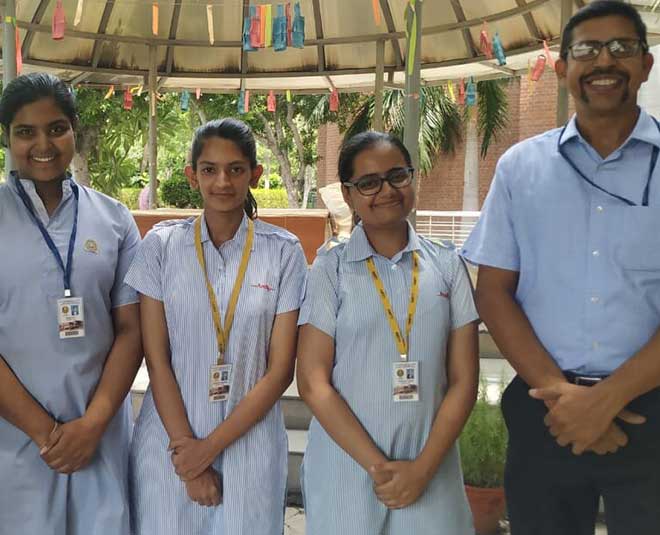 Living the spirit of technical innovation, these techies are working towards the larger social cause as well because as explained by Arefa who is the Chief Technical officer, "this app will allow the old-age homes and orphanages to sign up and organize meetings, thus facilitating children and senior citizens to spend time together".
Also read: Padma Awards 2019-Get To Know These Exceptional Women Awardees
These children beyond their school hours are already reaching out to families on a door to door basis. Their efforts have now shown outstanding results as these Amitians have qualified for the World Pitch Summit of the Technovation Challenge, the world's largest technology and entrepreneurship program for girls. The team is one of the six senior division finalists, and the only one from India, selected from over 2000 entrants from across the world. They will be flown to Silicon Valley, California, USA for the World Pitch.
Technovation Challenge runs across 100+ countries, supported by Salesforce.org, Google.org, the Adobe Foundation, Uber, Samsung, BNY Mellon as well as UNESCO, the Peace Corps and UN Women. It encourages more girls to pursue their passions in male-dominated fields like Computer Science and Entrepreneurship.
39% of India's 103.9 million elderly have been abandoned by their families. Meanwhile, only 8% of India's 30 million orphaned and abandoned children get to have a home. Research shows that one in every two elderly individuals suffers from loneliness and depression, while orphaned children severely lack the nurturing love of elderly figures. Maitri, borne from the team members' personal experiences and love for their grandparents, improves their social and mental well-being. At the same time says the Chief Marketing and Analytical officer, Vanishka Yadav says, "Our app provides a platform where willing individuals can donate their time, funds, and other items to old-age homes and orphanages".
Also read: Sudeshna Datta-We Women Are Inborn Leaders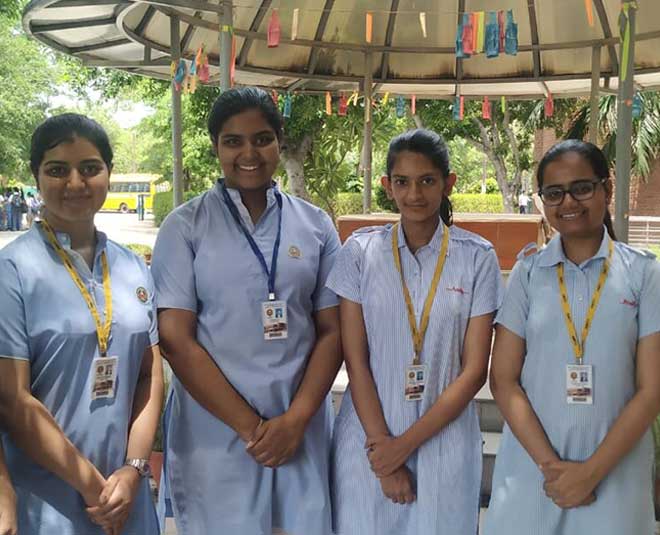 These WizKids have designed a business plan to bring the Maitri app to the market as a non-profit startup, created a video pitching the app, and another video demonstrating how it works. Mrs. Renu Singh, Principal of Amity International School, Noida says "empowerment of girls means empowering the world and this is one effort towards the bigger dream."
So propelled by the innovation and empowerment these little girls with dreams are already on course to becoming women with vision.
Did you like this article ?