A turtleneck is a type of sweater that comes up over your neck and chin! They can be worn with shirts, jackets or even dresses depending on the occasion. It's always nice to have a variety of options when it comes to clothes, so a turtleneck is a great item to add to your wardrobe. There are so many different ways to style a turtleneck! You can wear it with jeans or a skirt, maybe even shorts if you're feeling like it. Read on to learn four ways to style a turtleneck.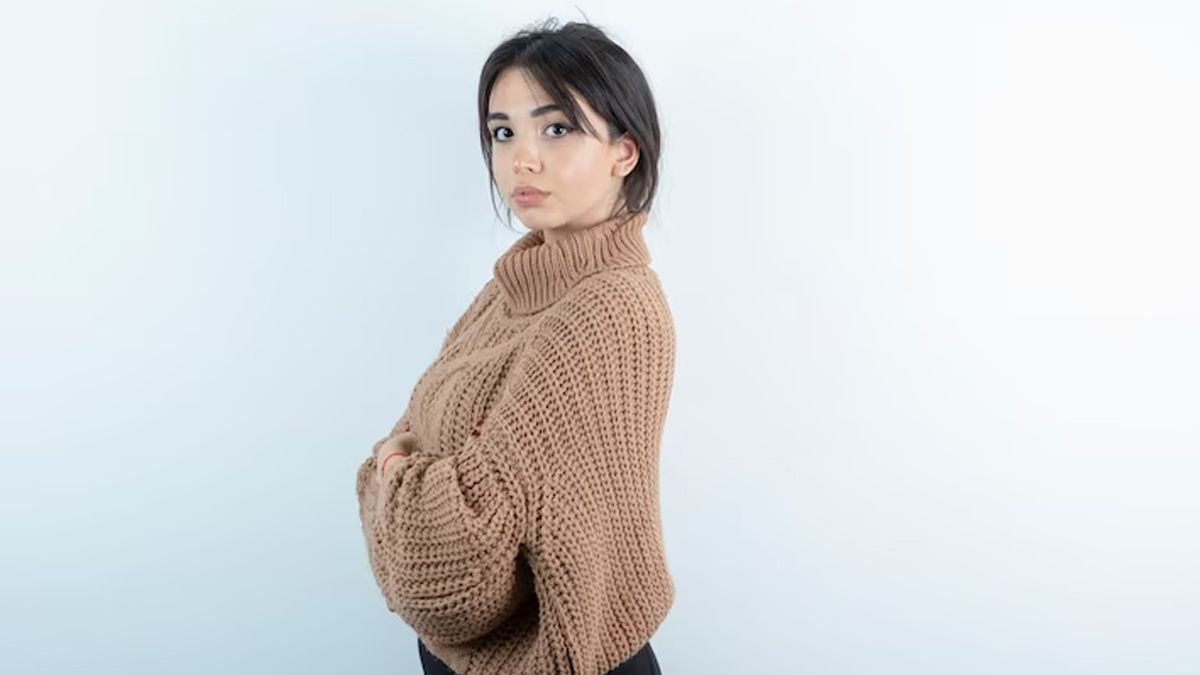 #1. With High-Waisted Bottoms
One way to style a turtleneck is to pair it with high-waisted pants or skirt. The turtleneck will come up over your neck and chin, and will match perfectly with any high waisted bottoms. Another way to style a turtleneck is to pair it with a button down shirt and a skater skirt. The button down shirt will be long and you can tuck it in the skirt along with a turtleneck. This makes a chic winter outfit that will be warm as well as fashionable.
#2. Shorts & Leggings
Another way to style a turtleneck is to pair it with shorts. If you want to show off your legs, this would be the best way to do so! You can style a turtleneck with a pair of plaid shorts and then add some leggings underneath for more warmth. This outfit is more wearable during this transition season from winters to summers.
Don't Miss: Esha Gupta's Midnight Blue OOTD Gives Us Major Fashion Inspiration
#3. Under A Dress
If you have a pretty, sleeveless dress lying in your closet but you cannot wear it because of the cold weather or because you love the dress, but you are uncomfortable in sleeveless clothing. Then layering it with a black or dark coloured turtleneck would be ideal. You will not only look great by doing this but also be warm and comfortably wear your favourite dress. This would be a great look for spring because it'll keep you warm and comfy!
#4. Long Skirt With A Slit
Don't Miss: 3 All Time Classic Bollywood Fashion Moments
Pairing a long sleeved turtleneck top with a bodycon long skirt with a slit, makes a great classy outfit. This outfit is versatile as you can add a coat on top of the turtleneck to make it a formal outfit and without the coat it makes a great dinner or party outfit.
Did you like this article ?