With fashion trends taking over the world, we have seen a lot of trends taken over the year 2021 with a sense of style!
Jumpsuits
Jumpsuits have been an ever favourite for most of us and are ever ready to wear one. For a casual day out, you can always pop into a jumpsuit with light makeup and a pair of sandals and a sling bag on the side. Add sunglasses or a hat to pop the look if it is a day outing!
Sharara
For ethnic wear, Sharara sets have been our best friends this year. Everybody was spotted wearing a sharara set this festive season, rather indifferent and unique ways! We've had sharara's for about a long time but this year was a total blast for the co-ord set!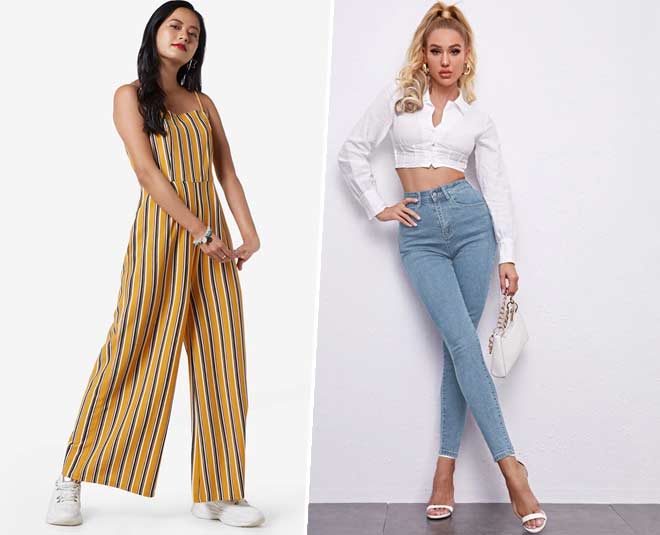 Denim Skirt
Denim, being an evergreen choice, had been implemented to the skirts and here we are with the fashion trends of 2021. Denim skirts have various types and styles, with all those colours and riggs! Haven't you worn one this season?
High Waist Jeans
Being a popular choice, high waist jeans just have it for us. High waist jeans just have a way for the curves and we absolutely adore it, don't we? With high waist jeans, you can always pair a crop top on the go!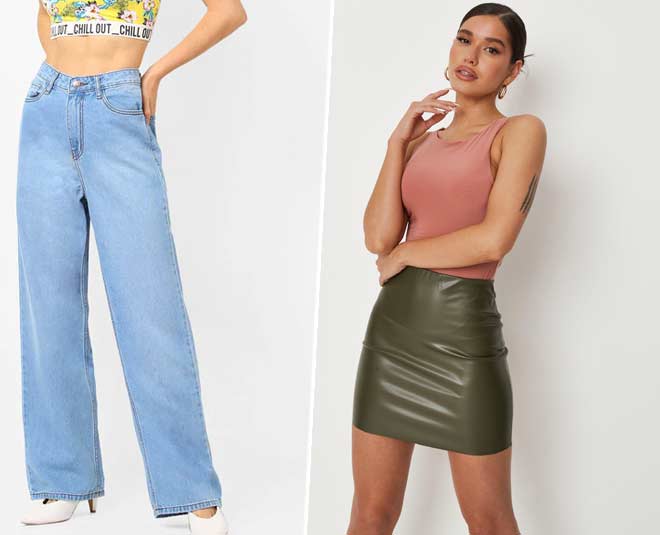 Wide Leg Jeans
Jeans and denim, being a daily essential wear, wide-legged jeans have also been in fashion for years and there's a reason why! The Wide-legged appearance makes you look stunning and taller than usual.
Leather Skirts
Skirts are a choice, not just for the young, but also for the rest of us. We all have loved skirts since we were a kid and leather skirts are totally a killer!
Leather skirts, being in all shapes, sizes, colours and lengths have the appealing appearance you want in your life.
Read More- Year Ender 2021: Most Stylish Saree Trends Of 2021 That Made An Impression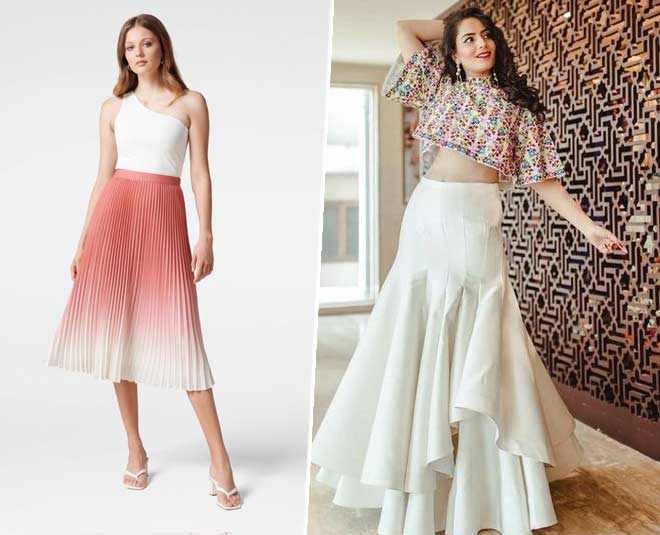 Crop Top And Skirt
With festivities, a crop top and a skirt have been an easier choice, and also a much more comfortable wear. Everybody owns a crop top as well as a skirt, why not pair the two for ethnic wear for a function?
Pleated Skirt
These skirts give a flaring effect and make us look like real-life fairies! We want to live like that, always! They come in different colours and lengths which make them unique in appearance. We are in love with the tie-dies!
Read More- 4 Ways To Accessorize Your Black Jumpsuit
Sunglasses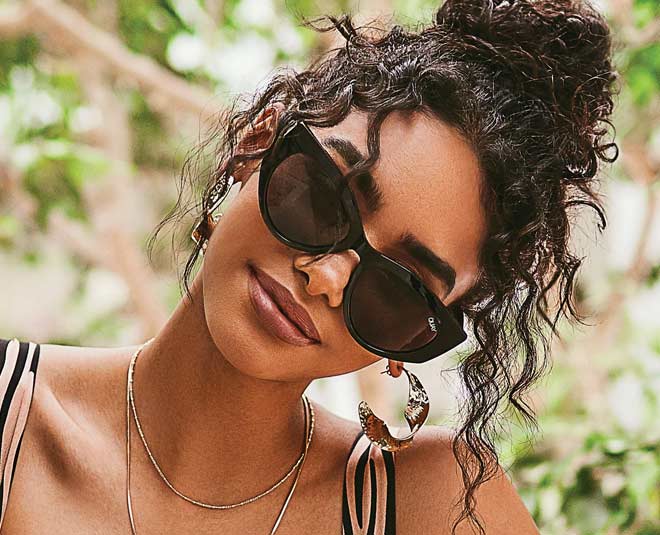 A summer outfit is incomplete without a sunglass, isn't it? Sunglasses have always been in trend and hopefully shall always be in trend. We can't live without them, honestly!
What was your favourite trend this fashion year of 2021? Connect with us on our official Instagram and let us know. Stay tuned to HerZindagi for trends and tips!