The wedding season is just around the corner and the demand of sarees have shot up. India is the homeland for beautiful colourful sarees. From bridal red to a millennial pink; sarees can be found in all colours. Sarees are a staple for any Indian wedding or even a typical Indian school or college farewell. It's a dream of every girl to look like stunning in a saree for their farewell.
No doubt there are brands abroad who have incorporated sarees into their collection but then again no one can do sarees like India does sarees. India is the biggest manufacturer of sarees. Here are top 5 Indian brands who does sarees like no one else.
BharatSthali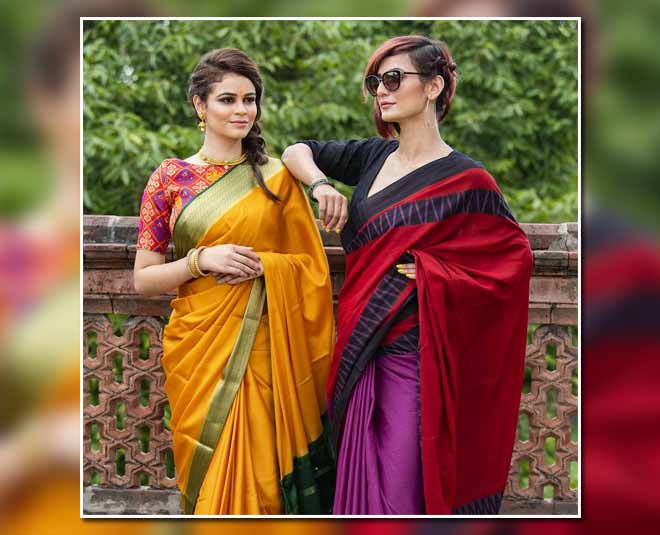 BharatSthali sarees are exclusive, beautiful, and exquisite handcrafted. The brand is amongst the topmost brands for sarees in India. Bharatsthali covers up almost 25 state' sarees and also has a big online presence. Now the brand is offering handloom fabric for online it's customers.
The main aim of the brand is to bring regional speciality and character to each saree you purchase and to take you on a journey of the rich heritage of India.
Don't miss; 5 Celeb Approved Sarees You Can Pick For Durga Puja This Year
Sabyasachi Sarees
If you are looking for beautiful sarees for this wedding season then Sabyasachi Mukherjee sarees is for you. The brand Sabyasachi is by the famous Indian designer Sabyasachi Mukherjee who is a native from Kolkata. These sarees are perfect for bridal season. Sabyasachi sarees have been showcased abroad in a lot of big countries.
The sarees are handloom and made to perfection by the designers. Sabyasachi is global luxury brand that blends traditional techniques with modern designs and gives you quality pieces on every purchase you make. It has the perfect sarees and lehengas for a modern Indian bride.
Manish Malhotra Sarees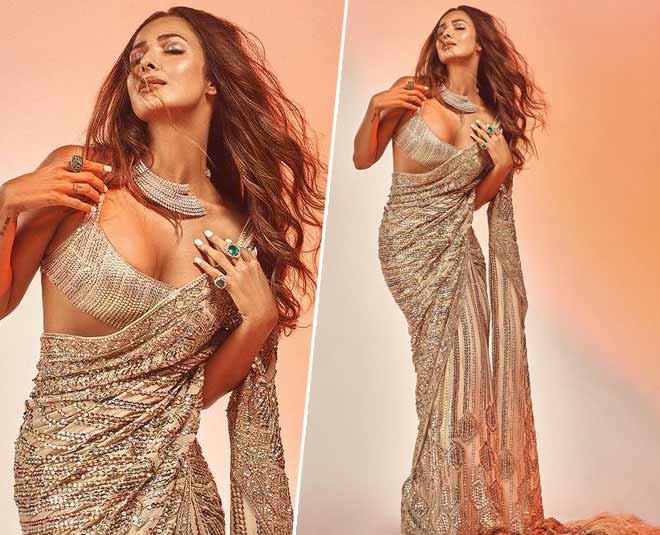 When you think of any big Bollywood designer; Manish Malhotra will always be a name that will come to your mind. He is one of the most popular designer in Bollywood who has designed sarees for famous actresses like Deepika Padukone, Madhuri Dixit and Malaika Arora.
His brand is known for its glamorous ensembles using traditional colors, craftsmanship, textures and embroideries. Though the brand is a high end luxury brand it is worth every penny spent.
Nalli Silk Sarees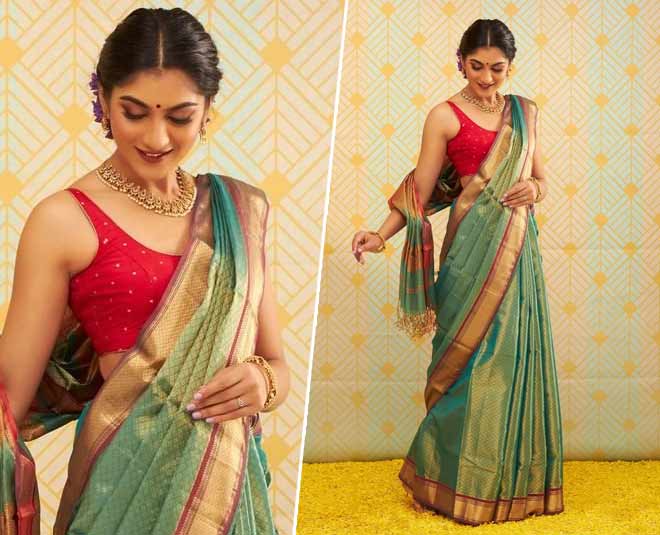 Nalli is a household name for sarees; if you haven't heard of it then I assure you that your mother must have heard of the brand Nalli. The brand is well known for its silk sarees but it has expanded its business into more than just silk sarees. Nalli Silk Sarees is a popular brand in the country.
Nalli was established in the year 1982 in Chennai by Nalli Chinnasami Shetty and is mostly known for its South Indian traditional taste. The sarees are made of the best fabrics so that you have the best quality products. The sarees have an elegant and regal look to it. Nalli also is one of the oldest saree shops in Chennai.
Don't miss; 5 Tips To Look Elegant In A Saree
FabIndia
FabIndia is a venture of the TATA group that was established in 1960. FabIndia has the best sarees for a more modern looks and for the younger audience. The brand is versatile and has a saree for every occasion; be it a wedding, farewell or a formal event. FabIndia has a variety of net, silk, and wholesale georgette sarees for you to choose from. The rates are also affordable and the quality is top notch.
FabIndia has around 250+ stores across India and abroad. It is the perfect destination for Banarasi sarees and cotton sarees. You can always wow your relatives at a wedding with a stunning Banarasi or a modern cotton saree.
For more lovely articles on sarees for thgis wedding season stay tuned to HerZindagi