Wedding shopping has to be one of the most exhausting parts of the entire wedding process. There are so many things that you have to invest in, and that too everything has to be of the best quality. Among all, the riskiest part is buying wedding jewellery. They are expensive and is something that everyone has eyes on.
It is more than just a fashion piece that you buy to enhance your bridal look. That jewellery will stay with you forever, and also will be inherited by your children in future. Hence, you shouldn't go wrong with it. Also, along with that heavy bridal lehenga, you don't want anything else causing trouble. Therefore, abide by these tips while shopping for that jewellery!
Stop Idolising Internet Trends & Be Open To Options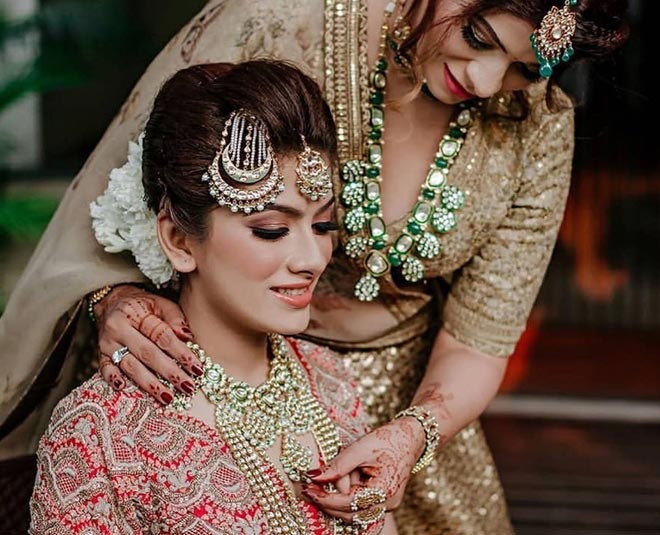 It's is great to have a vision of the look you want to achieve on your big day. But it is not fine to be stubborn about it. There are chances that you won't end up looking unique, and many other brides will be seen donning the same pieces on their wedding day.
This is something you don't want to happen with jewellery. While you can alter and sport the same clothes, the wedding ornaments are something that should be one of a kind. Hence, take full advantage of shopping in a retail shop by being open to endless options!
Never Forget To Check Clasps Of Necklaces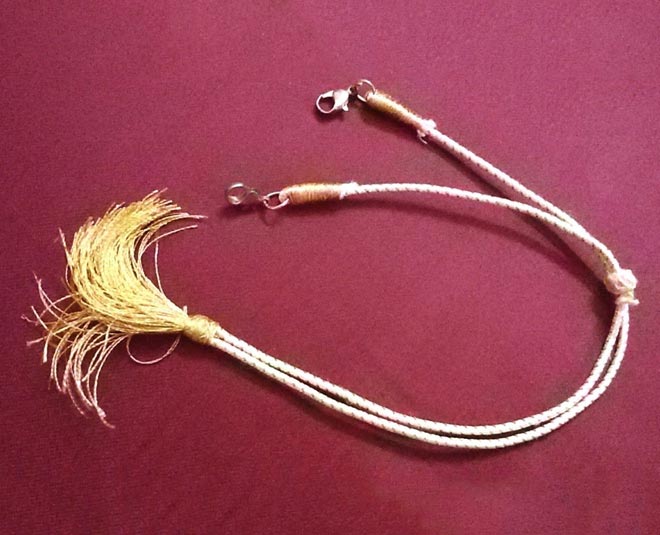 Yes, the first thing that you check in a necklace is its design, making, hallmark, etc. But do you know what is the last thing that you should check without forgetting? It is the clasp of the necklace.
Brides often forget checking the quality of the clasps and end up handling a loose necklace on their wedding day. To avoid all this, check the quality of the thread, the hook, and the grip. Also, when buying a chunky piece, make sure that there are twin clasps to give maximum support.
Go Easy On The Size Of The Earrings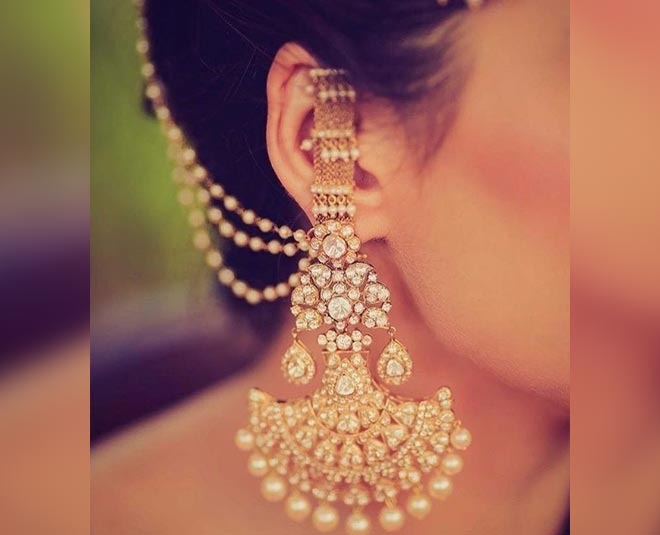 While there is no such thing as going overboard when it comes to your wedding day, you don't want to look completely packed with clothes and jewellery. At some point, you will have to create a balance. For your earrings, go for medium-size pieces. Anything too big will look extra along with your matha patti, nose ring and a fuller hairstyle. Go bug in terms of the design. Kundan pieces or diamond earrings are trending nowadays.
Never Buy Your Jewellery Before The Outfit
The jewellery and the wedding outfit has to be in contrast. Both elements should not exude different vibes. Hence, never go for lehenga shopping after buying your jewellery. Not only it is risky, you might end up wasting your money. When you buy your lehenga first, you can decide if you want to go with rani haar, a kundan set, or a navratan har. If you go the other way around, deciding on a style can turn out to be disastrous.
Don't Miss: Bridal Trends: Check Out 10 Trend-Setting Bridal Lehengas From India Couture Week
Consider The Neckline Of The Place
Without considering the neckline of your blouse (celeb blouse designs), you might end up with something extremely small of big. You don't want your jewellery to stay hidden inside your blouse, or the neckpiece to hide the neckline. To avoid both situations, carry your blouse with you and then decide on the size of the jewellery.
Don't Miss: From Zari To Velvet This Sabyasachi's Bridal Blouse Collection Has Something For Every Bride
If you liked this article, do comment on our Facebook page. Stay tuned to HerZindagi to read more such stories.