We love his work no matter what he does. Sabyasachi Mukherjee is not just a fave of celebs but of all us girls with aspirations of owning a piece of Sabyasachi's work, be it his jewellery, saree, lehenga or blouse. The ace fashion designer has so much amazing stuff... technically speaking collection to his name that we can spend days just ogling at them. This time I am diving into his bridal collection, exploring just the blouses. If you happen to be inspired by the lehenga and jewellery as well, be our guest to zoom in and out on your phones ladies. So without wasting more time, let's get started.
I have picked 9-10 blouses which are different from each other so that we have something for every kind of bride for inspiration. Not just that, some would fit well in a daytime wedding and some would sparkle in the night or evening. Also, we are giving full credit to Sabyasachi Mukherjee's Instagram account which beckons me every time!
Sabya Bride Shaheen Shaikh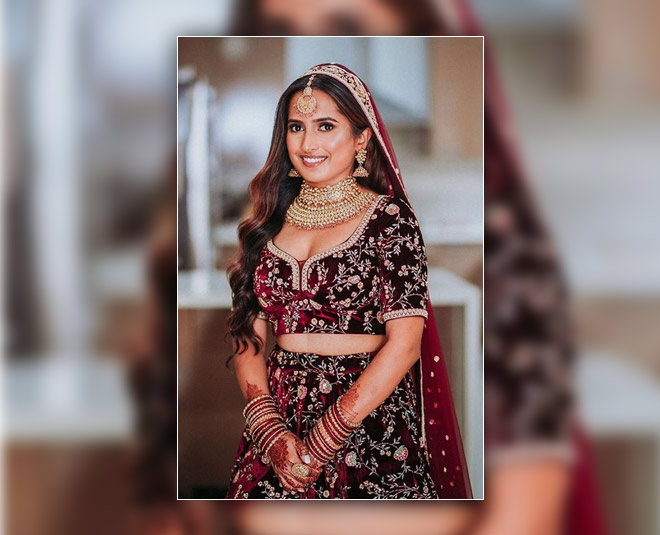 An out and out velvet ensemble, this blouse and lehenga are heavily embellished. Worn by Shaheen Shaikh for her wedding in Sydney, Australia, this lehenga or blouse is good for those who have no issues with the weight.
Sabya Bride Jaya Pathak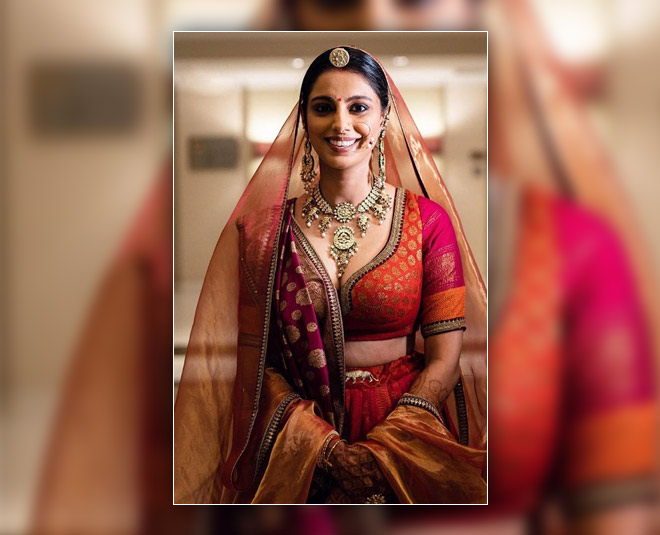 Brocade all over, Jaya Pathak looks stunning in this lehenga with low deep neck blouse. It looks best when you wear a long pendant choker necklace like this one. She wore this for her wedding in New Delhi, India. Also, what we picked up is that the sleeves of the blouse have been kept a bit simple to balance it out with a heavy lehenga and dupatta and the jewellery as well.
Don't Miss: Sabyasachi's Latest Jewellery Collection Is What We Need In Our Stash Right Now!
Sabya Bride Ritika Arora Kukreja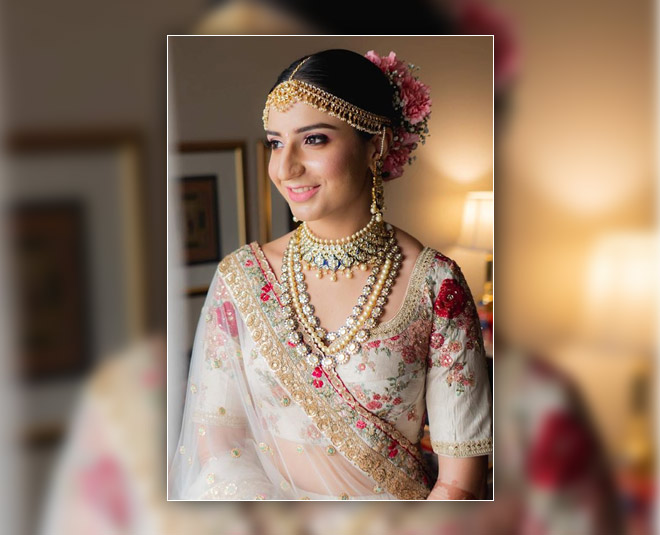 Ritika Arora Kukreja is wearing a floral blouse with a sqaure neckline. The cut is simple but goes well with a matching chunar and triple layer necklace.
Sabya Bride Rohini Rao
A breath of different colour for sure, this green blouse stands out with a floral and off white lehenga. The necline is totally wovering her neck and collar bones making her look elegant. All she had to do was add a choker necklace. Rao wore this for her wedding in London, United Kingdom.
Sabya Bride Anjali Saxena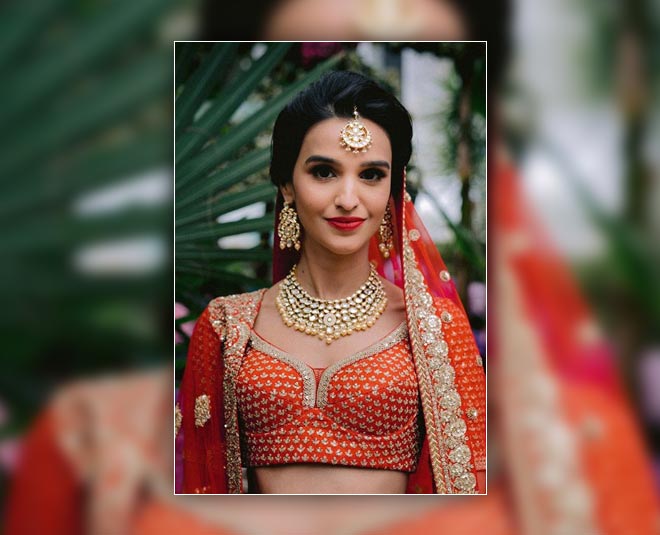 Orange to the core, this corally orange blouse totally stands out with all that silver embroidery. Since the chunar is sheer it stands out and has been well paired with a kundan choker necklace. Anjali wore this for her wedding in Toronto, Canada.
Sabya Bride Maanasi Samant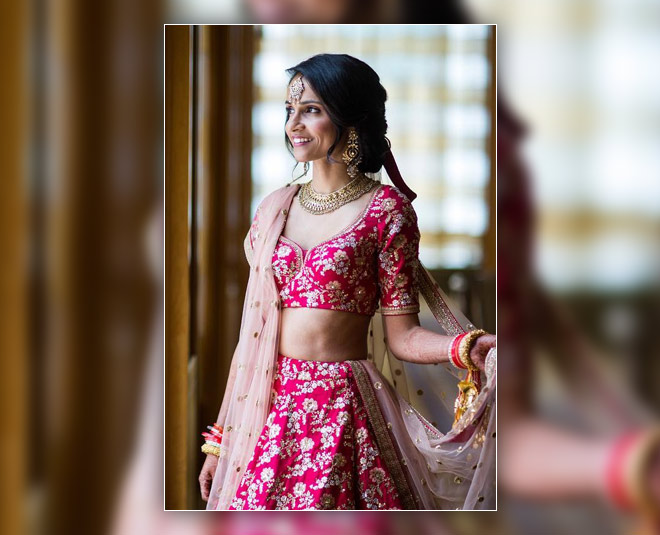 A similar bandeau padded blouse, Maanasi Samant look beautiful in this rani pink blouse with silver embroidery all over. Maanasi wore this lehenga for her wedding in Chicago, Illinois.
Sabya Bride Riya Patel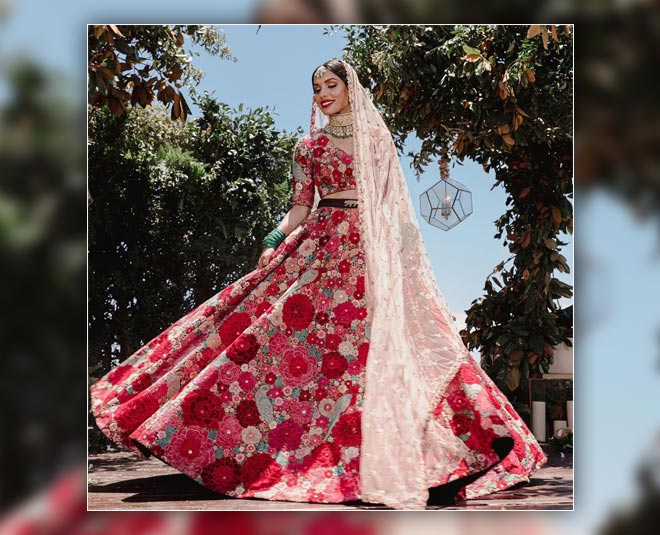 In an all over floral lehenga and blouse, this is one heavily embroidered lehenga we can't take our eyes off. The colour play is just perfect with spots of teal green, calming down the bursts of reds and pinks. Riya Patel wore this for her wedding in Palos Verdes, Los Angeles, California.
Sabya Bride Nikita Sachdeva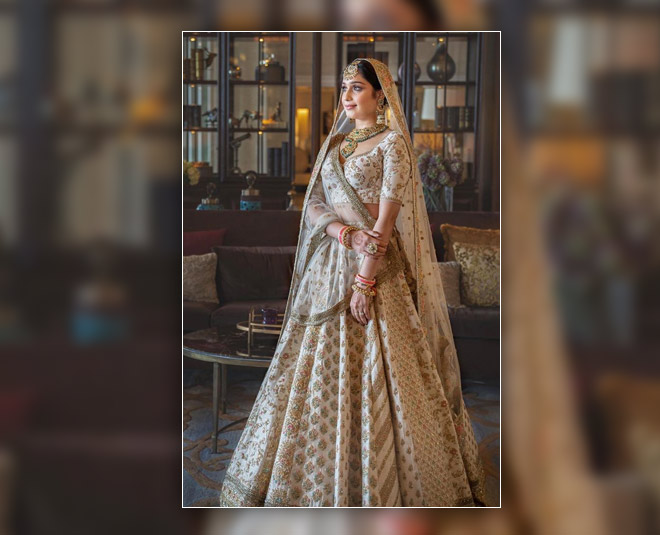 This is not red, pink, orange or golden, but an off white lehenga and blouse with golden zari work. She looks so beautiful and with the light-catching up, I presume it is a day time wedding. Nikita Sachdeva wore this for her wedding in Mussoorie, India.
Sabya Bride Sunpreet Sangha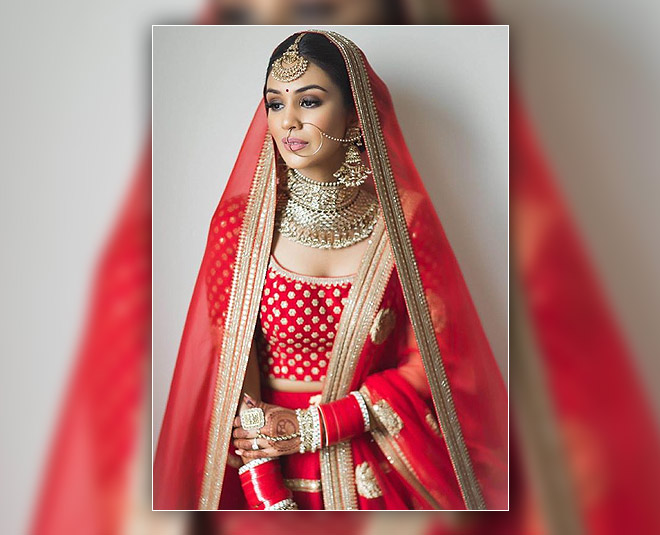 With zari work all over, Sunpreet Sangha looks like our traditional Indian bride in red. Her choker stands out! Her choora is the same shade as well and she looks beautiful, all decked up for her wedding in Guru Nanak Darbar Gurudwara, Gravesend, England.