Safety pins, an amazing accessory that can be regarded as every girl's secret best friend. Throughout our lives, there had been occasions when we thanked the maker of safety pins, and somehow I'm sure there are more to come! From fixing hemlines to saving us from those oops moments, safety pins can offer temporary assistance for all kinds of wardrobe malfunctions. However, this strong and easy-to-use tool comes in various types to solve different purposes, that most of us don't know. In order to make our clothing experiences easy, one must know the types as well as uses of safety pins. So, without wasting any more time, let's find out more about them!
Coilless Safety Pins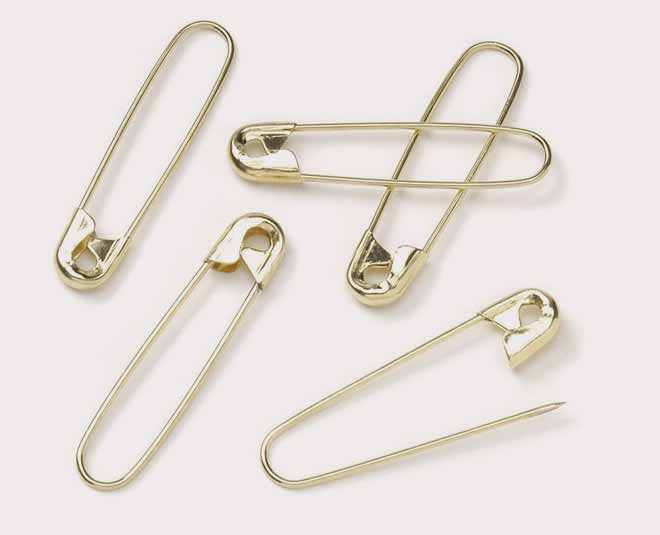 Coilless safety pins are slightly different from the regular safety pins, as they do not have the ring or the coil towards the end. These are to be used with delicate fabrics, such as simple chiffon, moire, lace, and silk, especially embroidered, tussar, and Rajshahi silk, to keep the cloth from wrapping or snagging around. These are also available in various sizes. So, the smallest coilless safety pin can also be used to fix any of your broken silver or metal jewellery.
Don't Miss: Avoid Wearing These Fabrics In Summers To Help Your Skin Breathe
Regular Coiled Safety Pins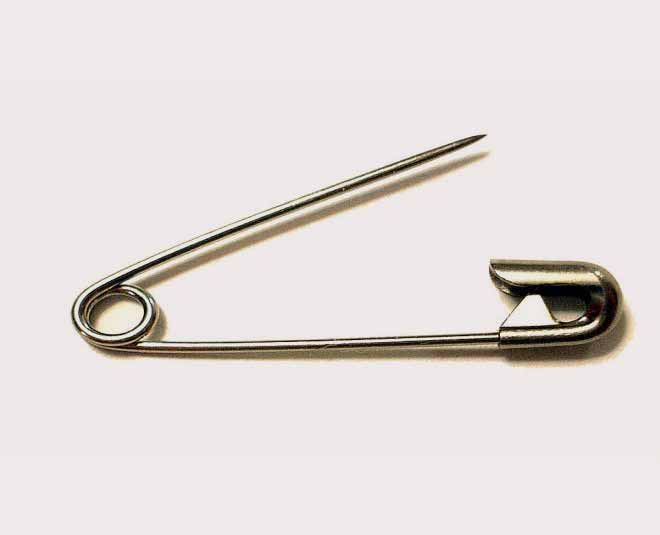 Every woman has a bunch and a few of these regular pieces in their daily use handbags, drawers, vanity boxes, etc. While we use this particular tool on every type of cloth, it is ideal to be used with tericot and cotton fabric. Why because these are slightly thicker in texture and in order to be held together, they need a stopper or a coil that will keep the cloth in place when pinned. Also, if you want to secure buttons with safety pins, this is the type you should use for a lasting grip.
Don't Miss: From Cotton To Silk, Here's How To Safely Iron Different Types Of Fabrics
Curved Safety Pins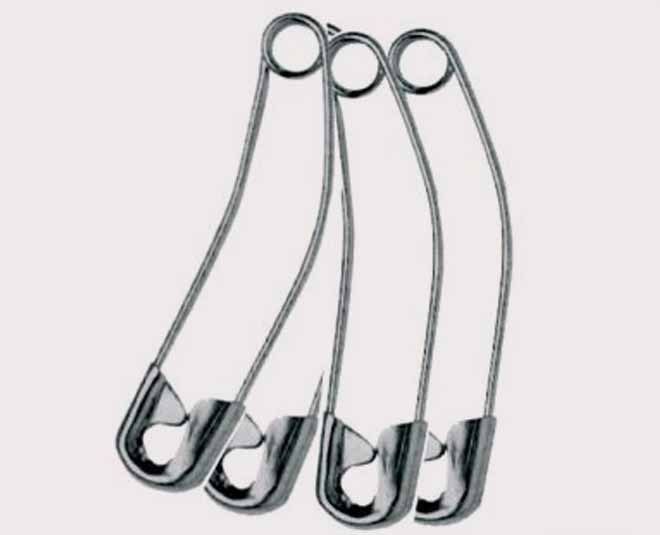 (Image Courtesy: the cloth shop)
These are one of my favourites, because they are easiest to penetrate into the fabric, without damaging any thread of the fabric. Also, the pin of a curved safety pin is thinner, in comparison to others, hence it pierces the cloth smoothly. Speaking of others pins, the straight safety pin is somewhere hard to use, when it comes to tasks like quilt basting. Whereas, the curved safety pin has just the right angle for easy penetration of quilt layers with no shifting. Nowadays, they are available in the rust-resistant format, which can be used for many crafts, jewellery making, and several other DIY household hacks.
Designer Safety Pins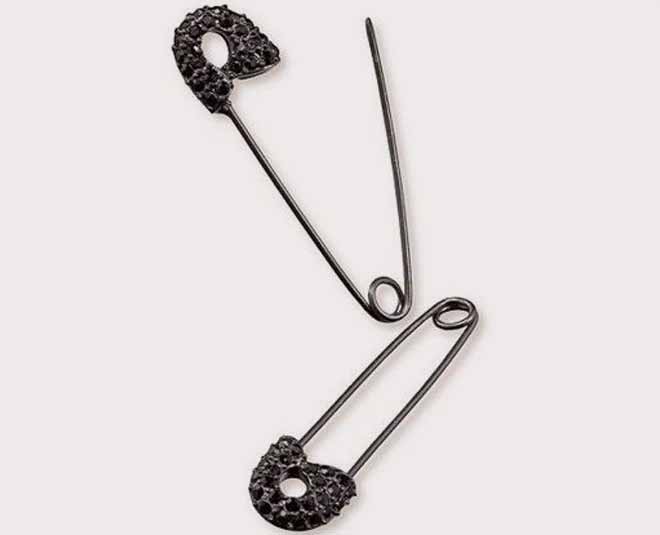 If you are a saree lover and have a stunning collection of this ethnic wear, there is no way you shouldn't have some beautiful pieces of designer safety pins in your vanity box. Now we all know, traditional attires, such as lehenga, saree, sharara suits, etc have the maximum usage of safety pins. While you use it to pin the layers of the blouse, dupatta, etc, don't forget to also use the designer safety pin as your bewitching accessory. From beaded to floral brooch safety pins, there are several designs available online and at retail stores. Invest in some regal pieces and add an oozing factor to your look.
Coloured Safety Pins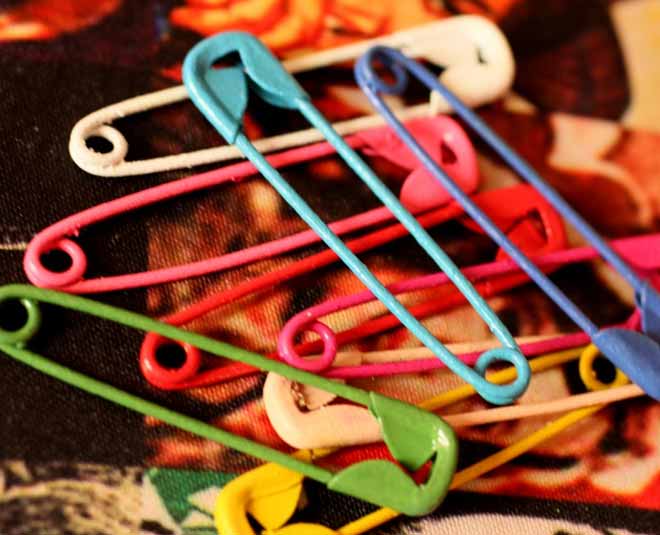 The basic purpose of a safety pin is to save us from those wardrobe malfunctions. We try hard and use some or the other trick to hide the steel pin as perfectly as possible. But, why struggle so much when you can camouflage by using coloured ones! These are simple-to-use, easily available, matte in texture, and blends perfectly with any type of clothing.
If you liked this article, do comment on our Facebook page. Stay tuned to HerZindagi to read more such stories.