Humidity, sweat and above that a whole lot of hair to manage. Well, the best options (if you do not want to chop them off) is to adapt to some real, easy to make hairstyles which will ensure that your monsoon season is breezy. Who doesn't love short, manageable and quirky hairstyles? In case you if you are too intimidated to try something new, take a look at some of the leading ladies of Bollywood who are killing it in hairstyles that will ensure your style is on point.
Mid-length Curls Of Anushka Sharma
Image courtesy: Instagram/@puneetbsaini
In case if you are still not over Anushka's perfect desi bridal look, a peek at her latest hairdo might give you some cool hairstyle inspo. We love the mid-length curls of Anushka, who sported the same at her reception too. One fact to which we all agree is that the 'Pari' star knows how to keep it fuss-free, simple yet statement-y. So in case if you planning a lunch with your friends and do not want to manage a whole lot of hair, this is one is just for you.
Playful Braids Of Alia Bhatt
Image courtesy: Instagram/@mickeycontractor
We sure while growing up, braids would have been your most preferred hairdo. They not only are easy to do, but also bring back childhood memories. Also, they ensure your hair locks are in place. When it comes to braids, there are a lot of types which you can experiment with. From loose, messy to French, leading ladies have given their stamp of approval on this playful, quirky hairdo. We love the way, Alia is carrying them in great style.
A Cool Ponytail On Kriti Sanon
Image courtesy: Instagram/@adrianjacobsofficial
Ponytails. We are sure, the name in itself does not evoke a feeling of excitement but when you plan to combat summers, a clean, easy to do ponytail seems to irreplaceable. This is one hairstyle that you can customize as to your ability. You can add on a braid, just like Kriti or you can use accessories to ensure that your level of style remains uncompromised. Also, it is no more a casual, sporty hairdo, you can also loop it in your traditional look, in case you plan to wear something ethnic and heavy, ponytail will come to rescue.
Read more :- Here Are Expert Tips To Prevent Hair Fall During Monsoons
Classic, Old Fashioned Bun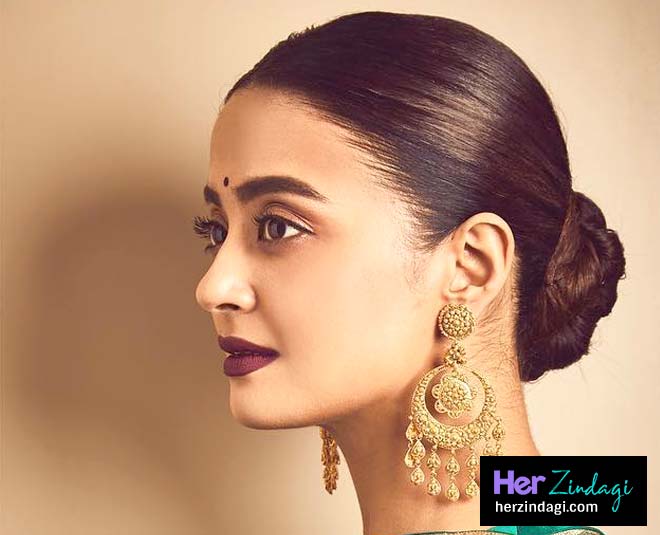 Image courtesy: Instagram/@surveenchawla
A bun has somewhat become a part of a quintessential Indian traditional look. We absolutely adore Surveen's simple bun that she has paired with Raw Mango's ethnic ensemble. If you are prepping for a summer wedding and are buzzing about which hairdo to go for, we stick to a bun. They not only compliment all the face shapes which will also keep you out of a 'hairy-mess'.
Fringes On Esha Gupta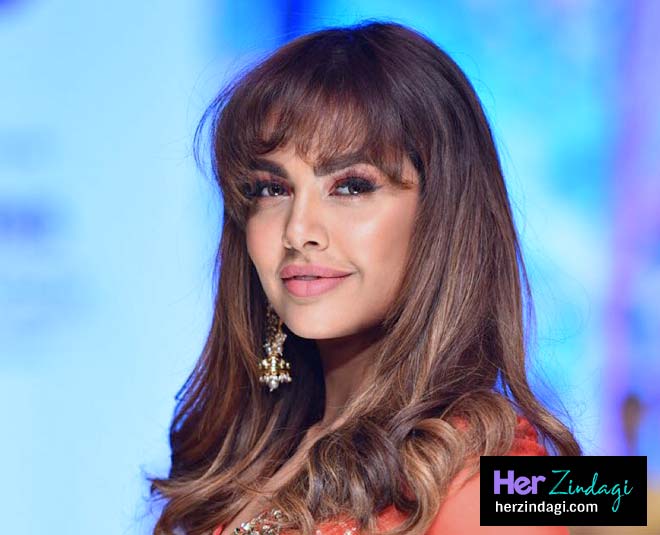 Image courtesy: Instagram/@egupta
If you think fringes are a trend of the past, you might be wrong. From Aishwarya, Kriti and now, Esha, all the leading ladies of Bollywood have embraced fringes as a trend which has made a glorious comeback. In case you are looking for something easy yet sassy, this is the coolest hair trend to sport. However, unlike buns, fringes are not very versatile. One needs to care for their face shape before looping fringes in their hair trends wheel. We love the way, Esha is carrying her fringes, her messy look certainly making a statement.