Grey skies, mucky roads, and humid weather paint a distasteful picture of monsoons. Though the breezy winds are a welcome change after summer's sweltering heat but due to heavy downpours, a complete style overhaul may be required. You need to slip into outfits which are easy, fabrics which can dry in an instant and a bright colour palette to keep up the playful vibes. You don't really need to cleanse your wardrobe, just jazz it up with a few season specific pieces.
Here are a few trends which guarantee days of uncompromising style ahead:
The Brighter, The Better!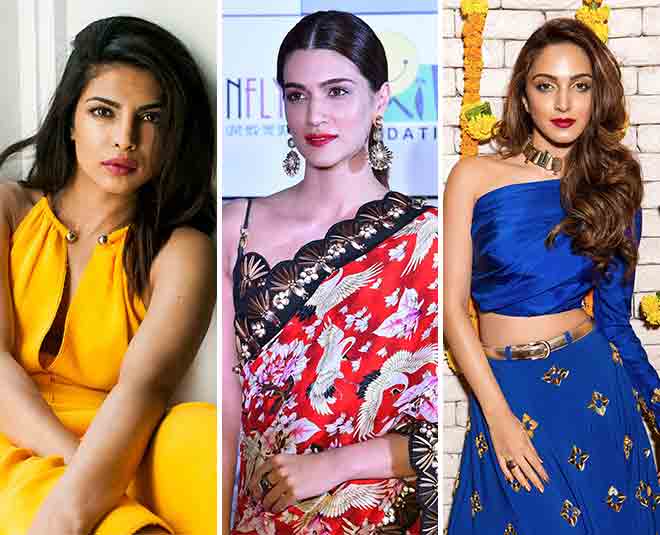 Navy blues, whites, and blacks are off the trend wheel this monsoon. Instead, indulge in a brighter colour palette. Welcome those neons, fuschia pinks, yellows and oranges in your wardrobe. There is no better way of lightening up a gloomy, rainy day other than a dash of sunny hues. Darker shades such as date-brown or coffee can be looped-in just in case you want to camouflage those mud stains.
Veer Away From Heavy Fabrics
Thickly textured fabrics such as denim and corduroy are not meant for the monsoon. You need something light and soothing that can help you deal with the seasonal humidity. Experiment with gabardine, chambray, mul, chiffon and lightweight silks. Also stay away from fabrics which stick to your body and are see-through once wet, such as linens.
Mind The Length!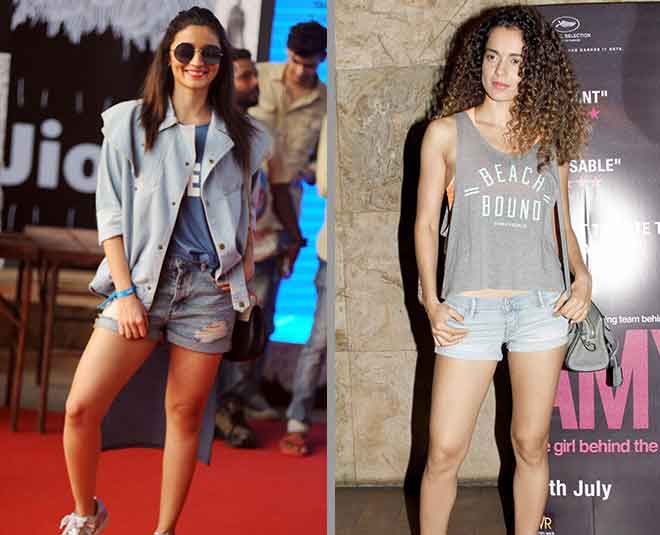 Say no to full-length silhouettes. You do not want your sleek trousers to get stained. Go for shorts, culottes, skirts and even ankle length trousers. Flared, ankle-length dresses in linens, khaadi and silk pack a perfect ethnic punch for the season.
Choose The Right Shoe
Stash away those exquisite velvet pumps, the monsoon is ruthless and you need something season friendly. Colourful flats and rubber flip-flops are great while traveling in monsoon as opposed to heavy-doze leather shoes. Also, if you thought gumboots paint a murky picture, you might want to explore a number of viable options available in striking hues and interesting prints. Water-proof ballet flats, slip on, babouches should be dominating your racks.


Raincoats = 'Hero' Pieces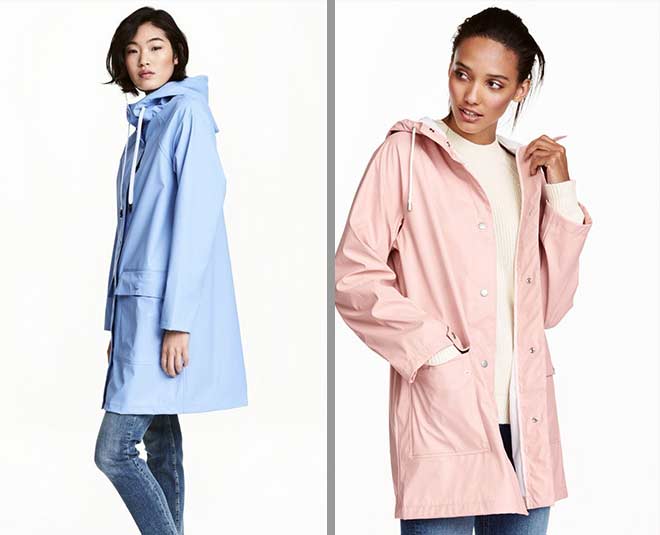 Image courtesy: H&M
From neon, metallic to a whole range in iridescent, raincoats are monsoon must-haves. Veer away from done to death tones and pick up pieces which can be an addition to your look. Windcheaters are also perfect cover-ups for incessant monsoon showers. Available in kitsch graphic prints to solid tones, there is hardly any dearth of options.
Bag It All Up
Image courtesy: Bimba Y Lola
Monsoon is not the time to flaunt your decadent leather digs. Instead invest in canvass totes, jute bags, faux leather pouches and even see-through vinyl shopper bags.