Mira Rajput Kapoor has never really disappointed us with her sartorial choices. Even now when we are all again stuck inside our houses because of the second wave of the deadly coronavirus, she has been giving us some fun and chic inspiration for our work from home closets.
If you follow her fashion choices closely, you know she doesn't like to go OTT most days and that's her scene with at-home wear too!
If you are working from home or just looking for some chic outfits then take inspiration from the celebrity wife.
Graphic Tee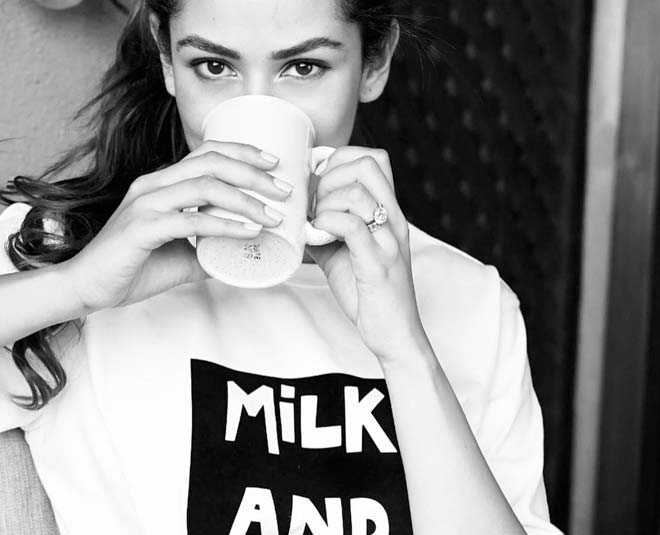 For an informal call with your friends or team or just when you don't feel like getting dresses, a slogan tee like this one can be a good pick. Mira Kapoor's tee read, 'Milk And Sugar'. You can pair it with a pair of shorts in this hot summer or just with a pair of comfy joggers if you wish to do some yoga later.
Two-Tone Shirt
Who said shirts are boring? Pick a two-tone shirt like Mira's for an office meeting or just a little celebration at home. The heart-shaped cut-outs on the half and half shirt took away stole the limelight. She completed the look with a pair of white trousers. Mira's choice of accessory with the look was a pair of Misho's pebble pods which helped her keep her earphones in place. Also, not to miss her signature stacked tennis bracelets, rings, and a smartwatch. What better inspiration for a Zoom call?
White Blouse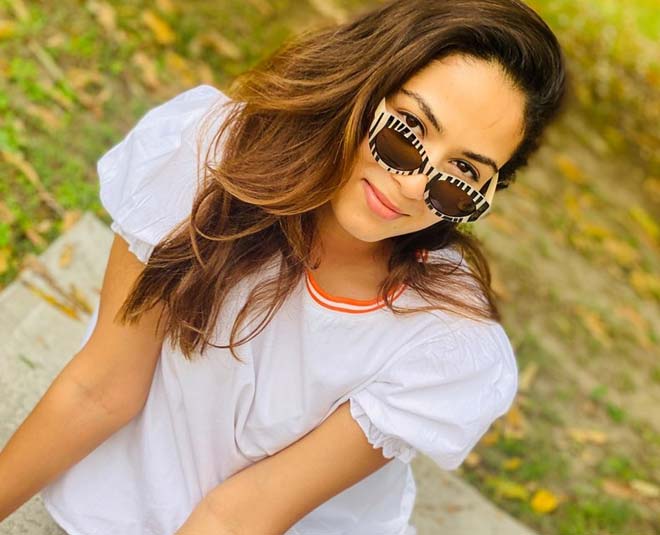 If you are a fan of whites then you will love this one. Mira Rajput Kapoor's white blouse came with an orange ribbed neckline and puffy sleeves. Well, clearly, not every white blouse is boring! Mira Kapoor completed her look with a pair of white relaxed joggers. This time, her choice of accessory was a pair of zebra print sunglasses and a straw hat. For a summer evening out at the balcony or terrace with your kids, this outfit can be a good pick.
Don't Miss: See Pics: Mira Rajput Kapoor Loves Layered Necklaces & Here Is Proof!
Cotton Co-Ord Set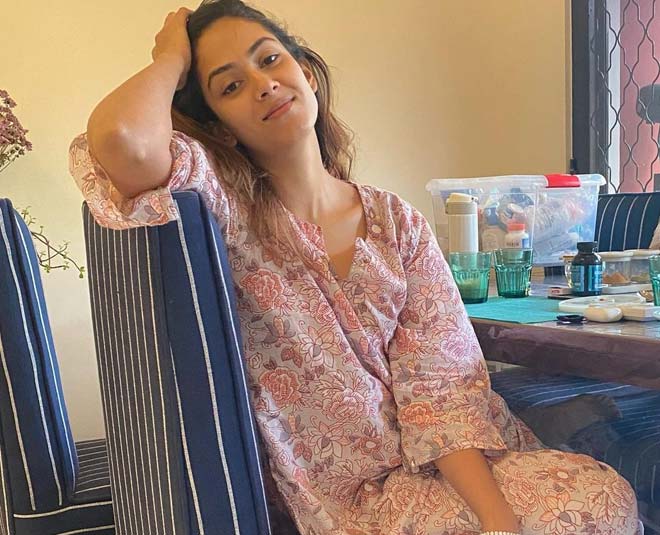 There is nothing as comfy as a floral cotton co-ord set in these scorching summers. Mira Kapoor's cotton set looked so roomy and comfy. Just perfect for a day bingeing on Netflix. Looks like she has a thing for tennis bracelets. She is always spotted wearing one.
Don't Miss: Mira Rajput Kapoor's Micropleated One Shoulder Saree Dress Is A Bit Pricey!
Pastel Top
View this post on Instagram
There are days when you want to dress up but not go overboard. That's when a pretty top with soft pastel shades like this one can be worn. This is just perfect for a mini picnic with your family on the terrace or the balcony. Mira Kapoor's choice of accessory with the look was a pair of stud earrings.
Camisole Top
Nothing can really beat the classic camisole top. It is one fashion trend that has always been here. On days you just don't want to layer on too many clothes, a simple and chic black camisole top can be a good option. Pair it with pyjamas, shorts, or denims. We love how Mira Kapoor accessorised this super casual look. She wore a delicate golden chain with it.
We love how Mira Rajput Kapoor knows to keep her fashion choices stylish and comfy at the same time while she is at home. Tell us which one is your favourite outfit among these on our Facebook page. For more such celebrity fashion stories, stay tuned!