When it comes to fashion, Malaika Arora can never really disappoint us. Yes, that's the amount of trust we have in the diva's sartorial picks. Everytime she steps out of her house, she leaves us inspired with her style statements.
This time, we thought of taking you through some of her best airport looks. If you are hunting for some fashion inspiration, this is your guide. Take notes!
1Neon Orange Jacket, Sports Bra And Denim
For her latest flight, Malaika Arora stepped out in a white sports bra, ripped blue denim, and a neon orange jacket. Honestly, this one is my personal favourite airport looks donned by the diva. It looks super stylish yet easy on the eyes. If you have been looking for cues to don neon this season then take notes here.
2White Shirt, Sports Bra And Denim
Anyone who likes dressing up minimal yet stylish, this can be your inspiration. Malaika teamed her grey sports bra with a crisp white shirt. She completed the look with a blue denim. This outfit is just perfect for a day out with friends or a long-haul flight.
3 Powder Blue Co-Ord Set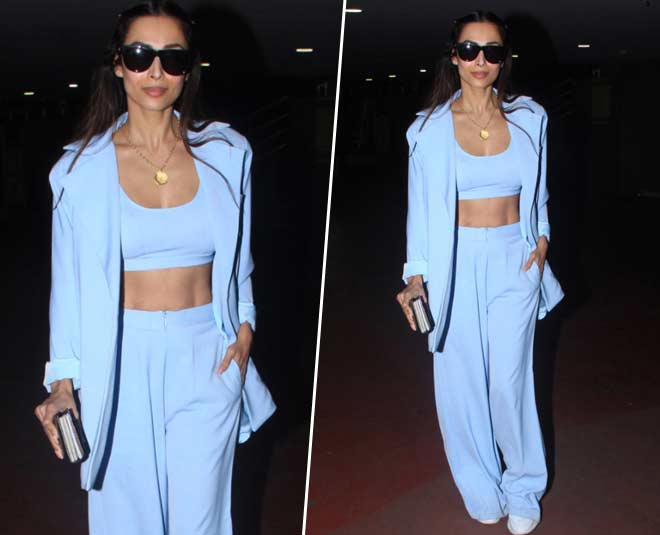 Malaika Arora picked this all-blue outfit for her flight. Her look had a blue crop top, a long blazer, and wide-legged trousers. If monochrome is your calling, then investing in a co-ord set like this one is a good idea.
4Slip White Top And Ripped Denim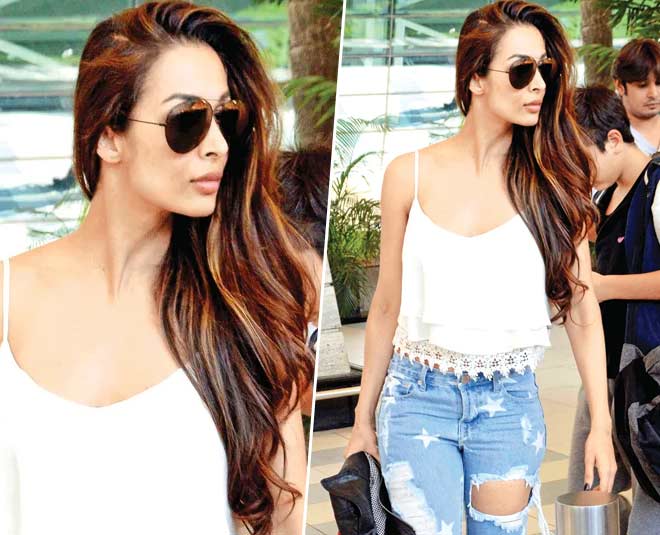 Malaika Arora clearly has a thing for ripped denim. Here she teamed it with a white slop top that had a crochet detail at the hem. She rounded off her look with a pair of aviators. Her outfit is so summer-friendly, easy on the fit and eyes.
5Nude Track Set And White Jacket
If you have a co-ord gym set like this one then you can carry it like Malaika. The diva teamed her nude-coloured co-ord set with a white jacket. She rounded off her look with white sneakers. This can be a good pick for a long-haul flight or for running errands.
6All Red Track Suit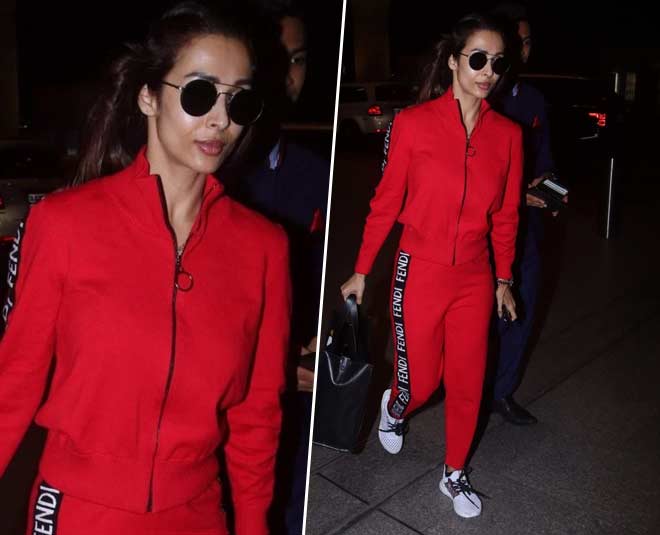 There are days when we really wish to take the comfy route. An outfit like this one should be your pick on such days. Malaika Arora wore an all-red tracksuit with white and black shoes.
7White Tank Top With Printed Jeggings And Jacket
Another athleisure look donned by Malaika Arora, where she wore a white tank top with printed jeggings and a jacket. She wrapped the jacket out her waist. For a quick outing to the market or a flight, you can carry a sporty look like this one.
8White Co-Ord Set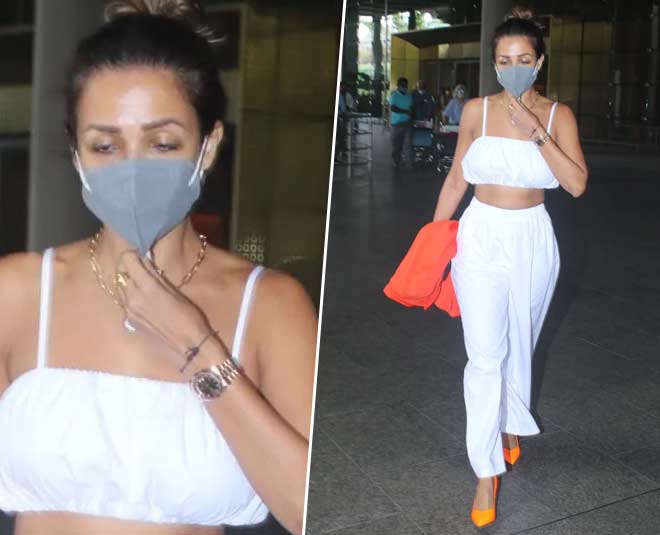 Looking for an outfit for your lunch date? This one can be a good choice. Malaika Arora was snapped at the airport in a white co-ord set. Her strappy white crop top was teamed with white pants. She carried a neon orange jacket with it. You can carry an all-white look or even break the monotone with a neon jacket or blazer.
9White Wrap Dress
Malaika Arora also has a calling for whites. We have snapped wearing her the colour a lot of times. Here she carried a white wrap dress that had crochet detailing on the sleeves. She amped up her dress with a brown jute belt. This one again can be a good pick for a date or a formal meeting.
10Floral Co-Ord Set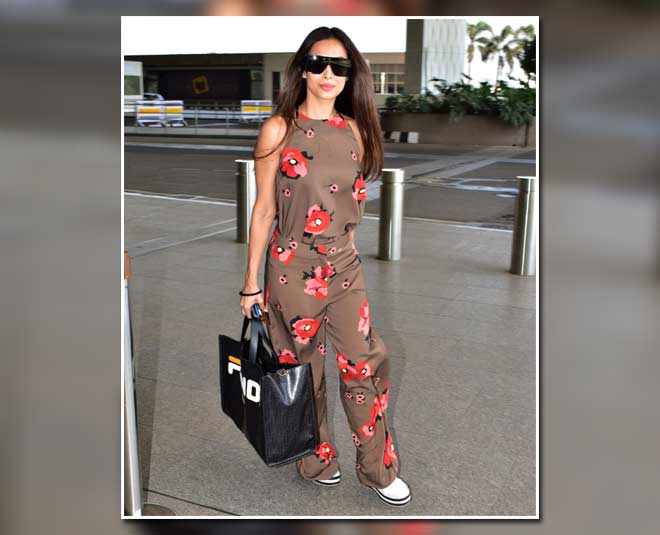 If you are planning to revamp your closet then make sure you add some co-ord sets to it this season. They are comfortable and stylish. Malaika Arora's brown co-ord set had a top and matching pants with pink blooms. She teamed it with white shoes. An outfit like this one can be a good pick for a virtual meeting or a brunch date with your BFFs.