Pink is often termed as a sweet colour but our bollywood celebrities know how to add dazzle to it. Look pretty in pink by taking inspiration from our favourite fashionista stars from bollywood.
1Bhumi Pednekar
Look as adorable as Bhumi Pednekar in the baby-pink dress. The actress is wearing baby-pink corset dress whch looks lovely.
2Kiara Advani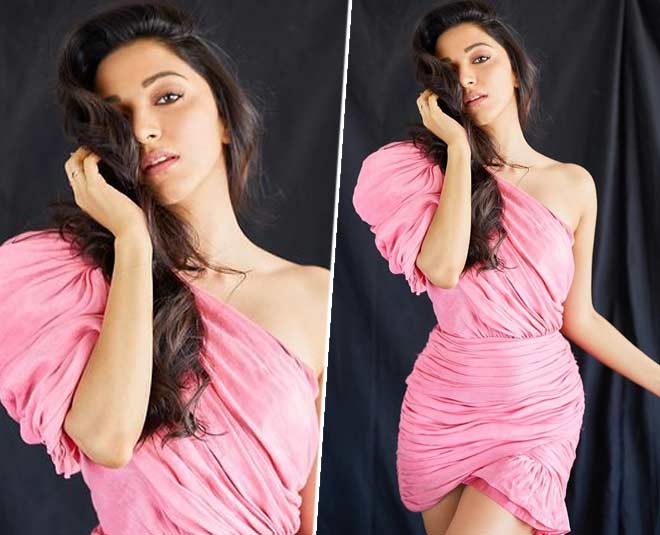 Kiara Advani looks stunning in this gorgeous pink dress. She is making a splashing statement in the mini pink dress which shows her long toned legs.
3Ananya Panday
Ananya Panday's pink bandhini lehenga looks flawless on her. You can wear similar outfits with floral embroidery for numerous accassions like pre-wedding puja or your BFF's sangeet.
4Katrina Kaif
Katrina Kaif's pink saree look is absolutely stunning. Her simple yet gorgeous pink saree is paired with a shimmery blouse which makes a glamorous look.
5Tara Sutaria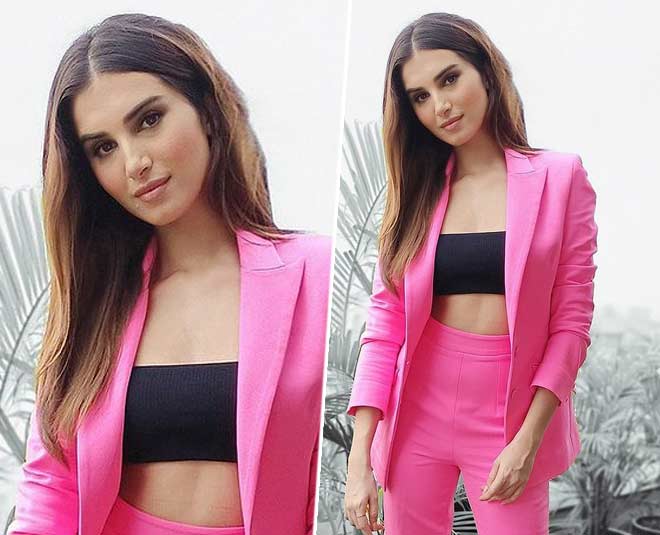 Tara Sutaria's bubblegum pink co-ord set is making a style statement. Go for this look on casual date night or partying with your friends.
6Alia Bhatt
Alia Bhatt is nailing the pastel pink dress. The light pastel pink strapless zip up dress paired with bright leaf green heels is making a dazzling look.
7Priyanka Chopra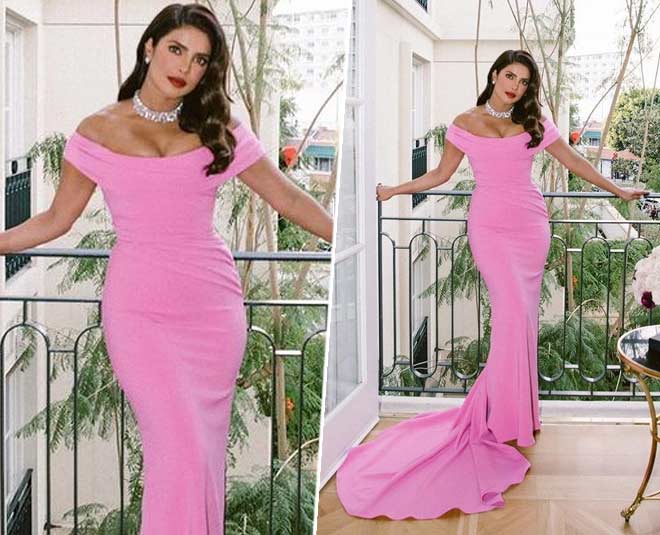 Priyanka Chopra's pink dress looks all glam on her. Her bubblegum pink dress featuring an off-the-shoulder neckline, paired with diamond earrings, and a necklace is teaching us how to glam pink dress the right way.
8Janhvi Kapoor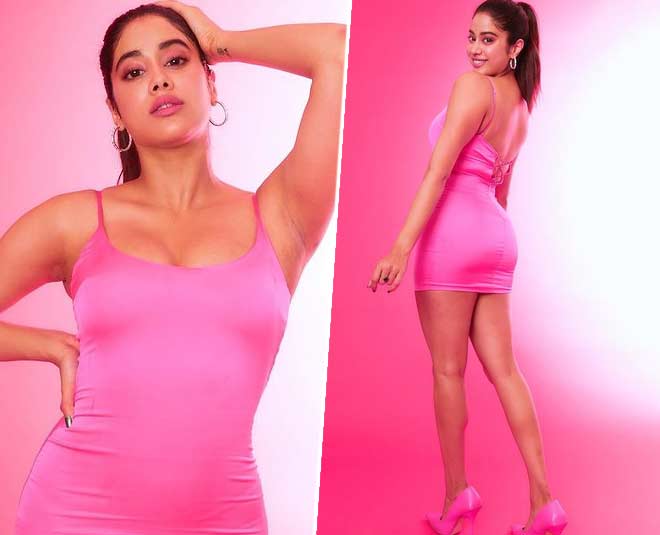 Janhvi Kapoor oozed everyone with her glamorous and sizzling looks in her hot pink bodycon dress.
9Radhika Madan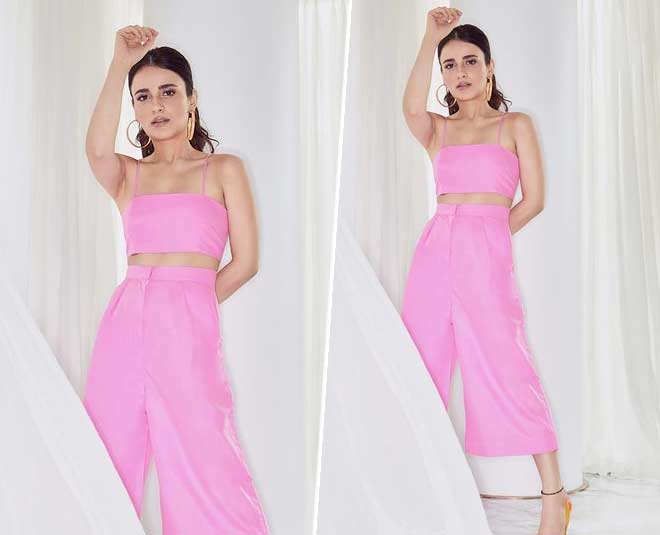 Radhika Madan's pink co-ord set will teach you the right way to wear pink while making a style statement.
10Sonam Kapoor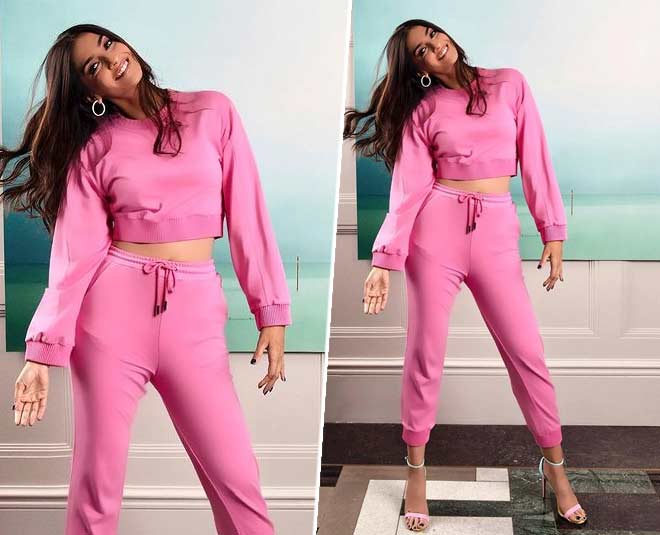 The actress looks extremely pretty in pink sweatsuit. Her outfit looks chic, comfy and super stylish.