Sustainable fashion is defined as clothing that is developed, produced, distributed, and used in an environmentally responsible manner. In order to minimise their negative effects on the environment, these sustainable fashion brands design their clothing in a way that they are both human and environmental friendly. There are also some outstanding brands that are making a real effort to advance the message of sustainability and ethics in the fashion industry in both India and other nations. Take a look at these international sustainable brands that you can add to your wardrobe:-
1. Omnes
Image Courtesy: Omnes
OMNES is a climate-positive, sustainable and affordable women's clothing brand selling high-quality ethical clothing. Toby Hurd and Adam Hurd-owned Omnes Healthcare Holdings uses a moderate amount of recycled and eco-friendly materials. To lessen its influence on the environment, it uses renewable energy in its supply chain. The amount of chemicals, water, and wastewater utilised in production is reduced through the use of eco-friendly products. Their facilities undergo thorough audits against the highest social and environmental standards. They have five top certifications from the industry, including FSC, OEKO-TEX, and REACH.
2. Birdsong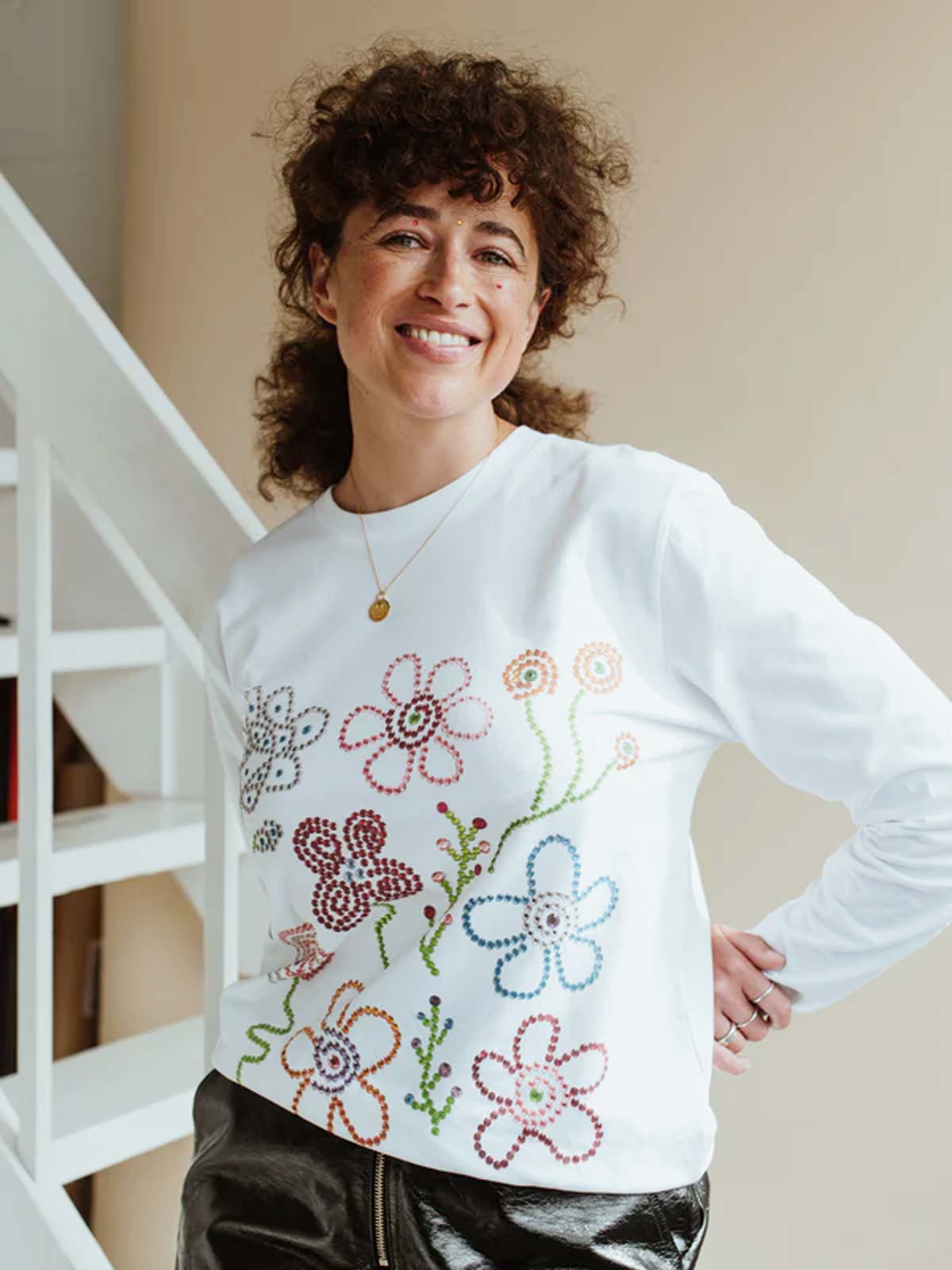 Image Courtesy: Birdsong
Birdsong is a feminist brand but over the years, its style has matured to more thoughtful wardrobe staples with edgy silhouettes, bright colours, and original prints, keeping its ethos the same.
The brand works with expert makers who face barriers to employment in the UK – from artists and printmakers to seamstresses and painters. It also pays them a London living wage to bring its creations to life. Co-founder Sophie Birdsong mentioned on her website, "We founded Birdsong based on our experiences of working with marginalised women on the frontline, in women's organisations in the UK." Being an ethical and sustainable fashion brand, it is also a social enterprise.
3. Mozh Mozh
Image Courtesy: Mozh Mozh
Mozh Mozh is a brand created and designed by Mozhdeh Matin in Lima, Peru in the year 2015. Mozh Mozh designs seek to merge traditional Peruvian textiles and techniques with luxury design and details. Mozh Mozh createsits pieces from high-quality materials such as locally farmed alpaca wool and hand-spun cotton.
4. Morphine
Image Courtesy: Morphine
The Morphine fashion brand was founded in 2017 by journalist and designer Ecaterina Sergheevici. Inspired by catwalks, style icons of all times, music trends, and social moods, she created a new attitude to casual fashion. It is now one of the growing industries of accessories and clothes. This luxury brand is even recognized by Hollywood stars and artists around the world. Each item is hand-made using eco-friendly material.
Don't miss: From Shah Rukh Khan To Akshay Kumar, Celebs Who Believe In Cross Faith
5. Lora Gene
Image Courtesy: Lora Gene
Lora Gene is a London-based label. Lora Nikolaeva is the founder of the sustainable fashion brand (Top Vegan Fashion Brands In India As Per PETA) Lora Gene. She is considered to be one of the most outstanding fashion experts and a brand owner. The brand creates pieces made with elegance and keeping in mind to take care of all major details. The collection offers expert tailoring combined with a feminine style.
The brand believes in putting sustainability at the core of everything they do when it comes to clothing. It is one of the leading sustainable clothing companies in the world. They create minimalistic, feminine wardrobe staples that boast intelligent tailoring and out-of-the-box design elements.
Don't miss: Year Ender 2022: 5 Times Deepika Padukone Wowed Us With Her Makeup Choices
For more such stories, stay tuned to HerZindagi.
Did you like this article ?