Things To Keep In Mind While Shopping For Wedding Outfit
For your perfect wedding, make sure you look the best in your perfect wedding outfit.
For the brides, wedding outfit shopping is one of the most important tasks during wedding preparations. Bridal outfit shopping is just as important as any other wedding task, perhaps maybe more so for some brides.
Every bride on their wedding day desires to look the best. For that, they make sure to get the prettiest piece of outfit for the occasion. But, for a variety of reasons, wants are not always fulfilled. The reasons could be many but because of that, in the end, it's the bride who has to compromise on their look. If you don't want to be one of those brides and want to ensure that your wedding outfit is perfect without any challenges or compromises, follow the tips below:
1. Do Not Go Shopping With Many People
When shopping for bridal outfits, don't bring too many people with you. Making a clothing choice with so many people will be stressful and chaotic, leaving you with nothing but confusion. A greater crowd can pose an unanticipated challenge to the store, as well as causing issues for other brides.
One to three people are the ideal number of people to accompany you on your bridal gown shopping trip.
2. Begin Your Shopping 4 Months Ahead Of Time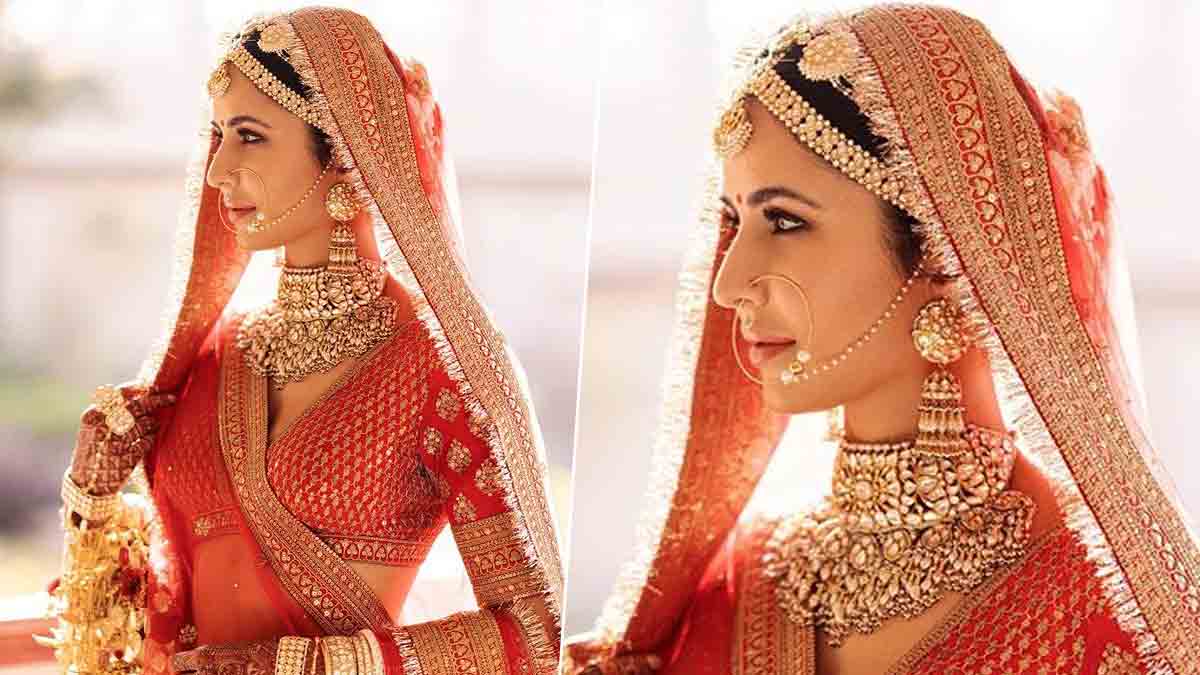 Do not wait for the last minute shopping and don't think 4 months is a lot of time to go shopping for bridal wear. In order to get the perfect bridal wear, you have to start the search at least 4 months before. This way you won't have to deal with last minute shopping and you'll have ample choices to choose from. Bridal styles don't change much over four months so you won't have to worry about that also.
When you buy your dress in advance, you will have much time left to get it altered too in your desired way.
Don't miss- How To Rent Sabyasachi Lehenga, Dress For Upcoming Wedding Function At Affordable Prices!
3. Select A Good Quality Fabric
Choosing a good quality fabric is very important for your bridal wear. You don't want to be uncomfortable on your special day. So spend a good time choosing a comfortable fabric for your outfit. You can opt for light fabrics like chiffon or georgette for summer weddings. For monsoon weddings, crepe, net, georgette, and chiffon are ideal options. For winter weddings, silk and velvet can never go wrong.
4. Choose An Outfit That Can Be Worn More Than Once
While doing wedding outfit shopping, be sure that the attire is not just for one day. Invest in an outfit that you can be reused and can be worn on different occasions as well. Wedding outfit is always special and you don't want to just wear it once and be done with it.
5. Your Attire Should Suit Your Skin & Complement Body Type
Choose a wedding outfit that compliments your body and matches your skin tone. Your wedding is your time to bask in the limelight—all eyes will be on you, so you must create the best bridal look possible. That is why it's important to make sure you have the perfect wedding outfit.
Select a wedding dress in a colour that complements your skin tone. Also, seek for clothes that flatter your figure.
Don't miss- How To Pick A Suit According To Your Body Type
I hope by following these tips, you will find the bridal outfit of your dreams.
Share your thoughts with us by commenting on our Facebook or Instagram pages.
For more such stories, stay tuned to HerZindagi!