The idea of being able to wear your favourite skirts even when they get old is very exciting. Our old clothes have a sense of comfort that makes them super impeccable to don anywhere and everywhere. But the problem arises when our clothes lose their shine and their colours start fading out. The clothes start looking shabby and can't be worn anymore. But where there is a will there is a way, and if you wish on making those old clothes live more by giving a new life to them, then you definitely won't have to get rid of your old clothes. Here are some amazing ways to revive your old skirts and give them a new life.
Lace It Up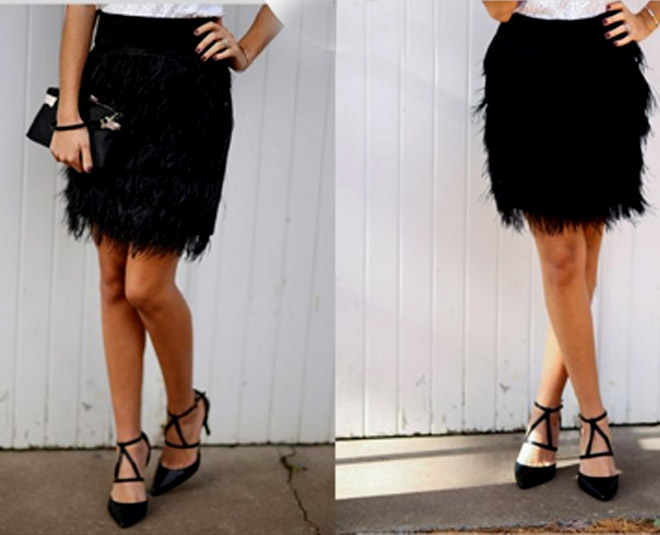 The easiest way of bringing that old life to your skirt is to add a lace. Take the lace and apply fabric glue over it. Then start sticking the lace around your skirt starting from the top. Go around in a twirl pattern and once you are satisfied with the placement of the lace, then stitch over your entire skirt and you're done!
Tassel The Skirt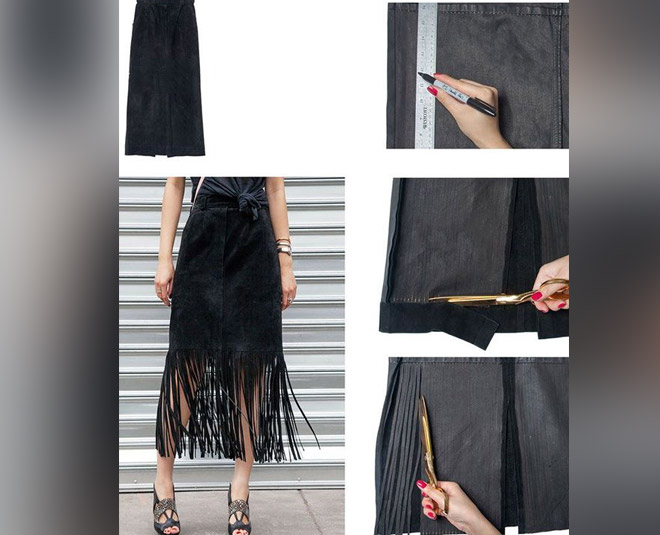 In another way that you can use to style up your old skirt is yo add tassels to it. For this, you will need a ruler, a chalk, and a pair of scissors.
Just mark the tassels that you wish to achieve keeping in mind the equidistance and same thickness of the tassels. Once done marking, start cutting the tassels carefully from the lower end of the skirt. Stretch the tassels and tie them around in unique patterns and shapes.
Paint The Skirt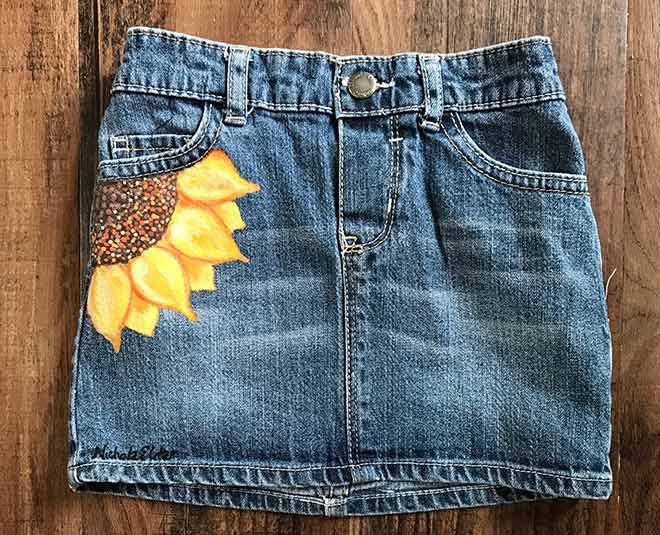 Another very amazing and creative way to add life to your old skirts. All you have to do is cover the faded colours of the skirt with the vibrant acrylic colours. Start by printing out your favourite design on a sheet of paper, then trace it out nicely over the place you want to add the painting at. Then fair out the traced markings and start painting. Use matching and vibrant colours to your painting to make your skirt look very interesting.
Add Buttons To Your Skirt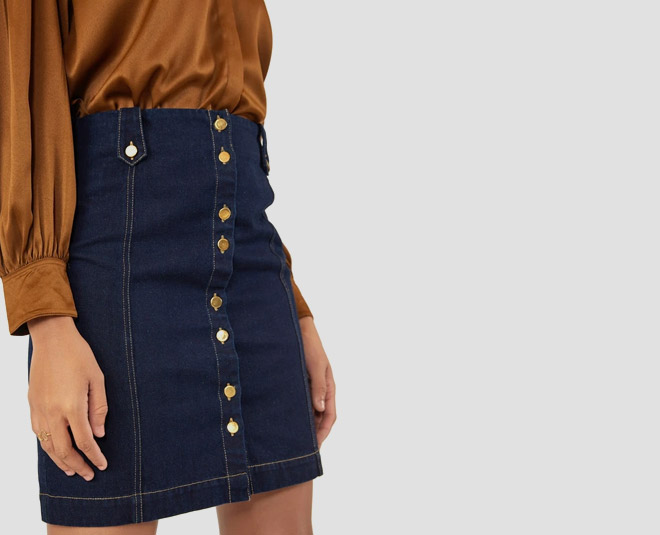 Adding more buttons can also change the look of your skirts easily. You will need some new buttons, fabric glue and a needle and thread .
Place the buttons at different places in the skirt making a design. Once you are satisfied with the placement of buttons, stick them with fabric glue, let it dry and then stitch the buttons on to the skirt. You will be done!
Don't miss: Summer Fashion Alert! These 6 Types Of Skirts Are A Must-Have For This Season
Make Shorts With Your Old Skirt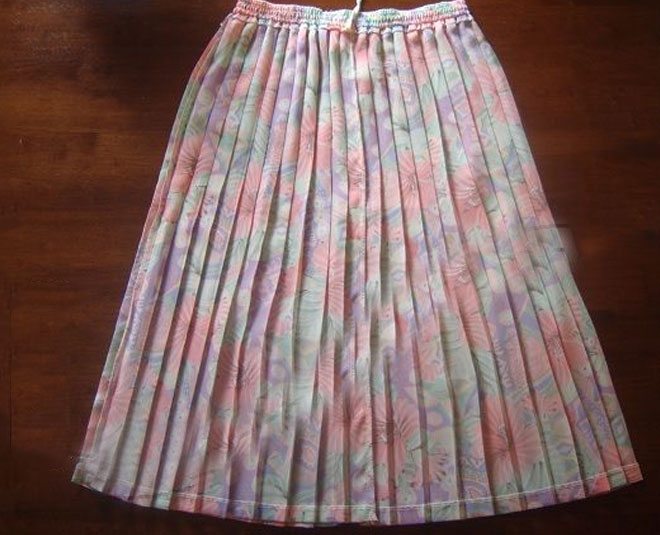 Last but not the least this way of giving your skirts a new life is also very cool. Turn your skirt around and take your favourite pair of shorts and mark the shape. Cut this with 1-inch seam allowance and stitch to get a loose and classy pair of shorts.
Don't miss: Here Are Some Really Cool Ways To Revive Your Old Jeans And Flaunt Them With Style
If you liked reading this article then stay tuned to Her Zindagi for more articles like this.