There are days when you don't feel like putting too much effort into getting dress up and you want to ditch all the tight-fitting clothes and wear something casual. On such days joggers can be the answer to your prayers that not only are the most comfortable piece of clothing but also look very classy if you style them well. Styling your joggers does not require any brainstorming just choosing the right option to pair it with can do the trick. You can instantly look like a fashionista without compromising on your comfort level. So we have come up with some interesting ideas that you can follow to style your joggers this season.
Joggers with Tucked T-shirts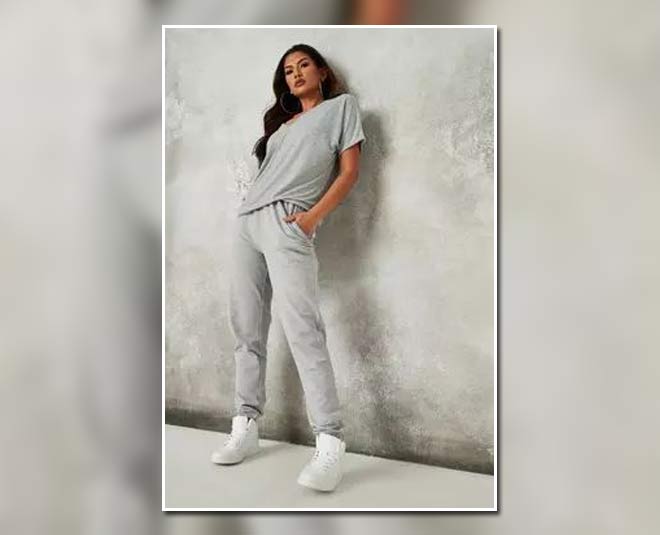 Joggers and T-shirts together make the most comfortable piece of outfit that you choose for a lazy day where you just want to wear casuals. There are multiple ways you can style your joggers with a simple plain t-shirt like you can tuck in the t-shirt completely or you can take out some portion from the back and leave it free while tucking the front part only. You can also tie a knot in front of your t-shirt to make it look sassy or you can simply fold your joggers from the hem and complete this look by wearing casual sneakers or running shoes. This look works perfectly for casual outings and for summary days when you just want to have something easy breezy outfit on you.
Joggers with oversized Tshirts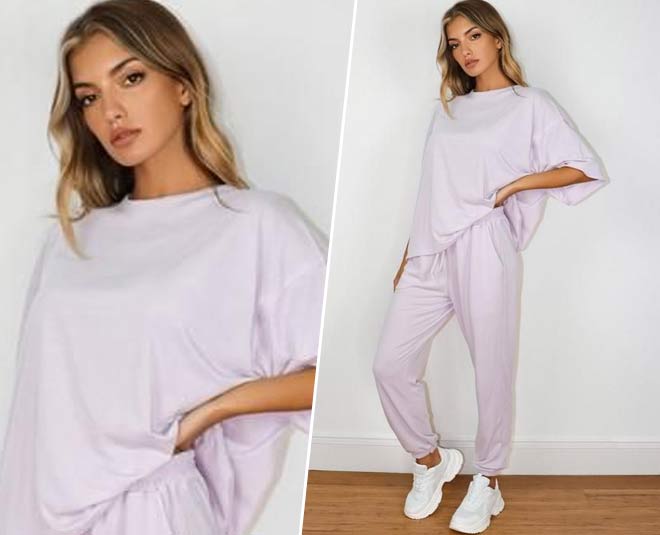 Oversized t-shirts are something that has been turning heads for quite some time and rightly so. This again is very easy breezy yet a sporty look which you can try out on days when you are in a more chilled out mood. If you want to go ahead with the styling then you can even pair your slender joggers-oversized outfit with white sports shoes and a cool neckpiece. Make sure if you are wearing neckpieces then you avoid wearing anything heavy on your ears. Big hoops look very chic on this ensemble and instantly alleviate your looks as well.
Don't Miss: Here's How You Can Look Chic In Budget
Joggers with Denim Jackets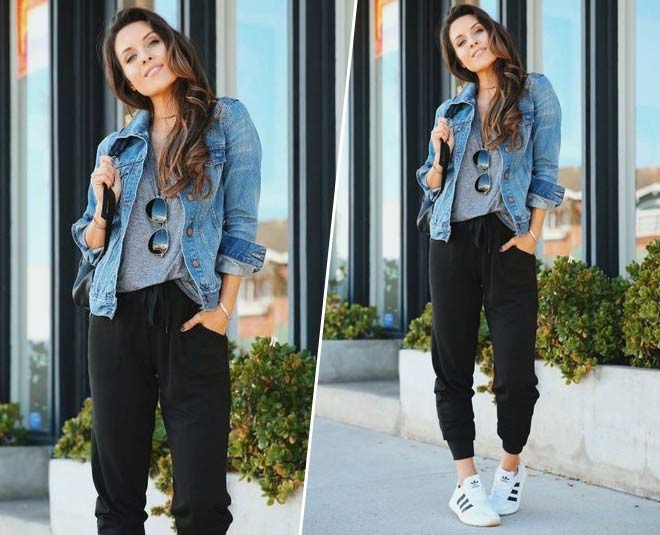 Denim jacks can never go out of style, it is a statement piece that you can style with anything and everything it will only look glamorous. To achieve this stunning casual look just pair your favorite tank top, make sure it is in solid plain colors and pair it up with either black joggers or white and add your denim jackets to finish the look. You can choose white running shoes or sneakers to make this look more sporty and astonishing. If you are trying out this look in winter then a bold pair of boots with solid bright color joggers will look great on you.
Don't miss: 10 Times Shehnaaz Gill Proved That Her Style Game Is Strong
Joggers with Crop Top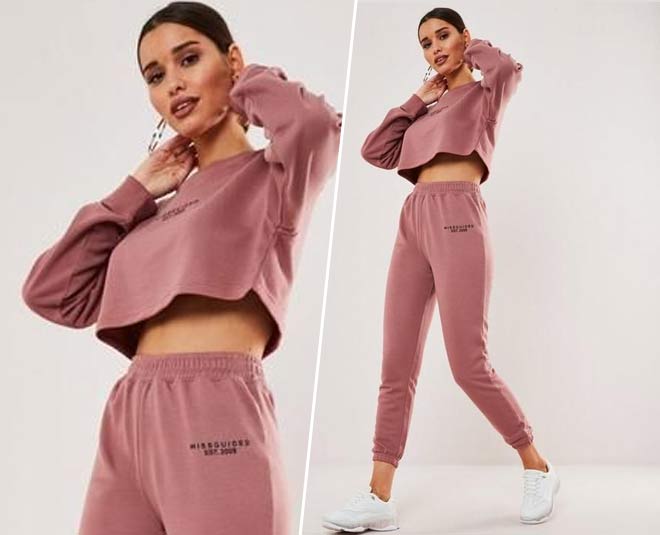 Joggers and crop top hands down look like the most ravishing outfit that you can try out for date nights or casual dinner with girlfriends. It can be a perfect signature piece of clothing that sure is going to garner some attention. You can also style your crop top with big hoops and wear high neck shoes in solid colors to make it a perfect outfit.
We hope you found these styling tips for joggers useful. Stay tuned to Herzindagi for more.