The festivals of joy and colours is just a week away. And it is time to pick the perfect outfit for the day. Festivities are all about the time we spend with family and friends. Without them, there is no fun in marking an auspicious day.
While you plan various activities with your family for Holi, also plan what you and your family will wear to look stunning together. The best thing to do is to coordinate your outfits. Not only it looks fabulous in the pictures, but also double the fun of dressing up for festivities.
Here are some simple tips to coordinate your family outfits for Holi.
Match Tones, Not Dresses
You don't need to match everything when coordinating dresses. In a family of four, each member can pick different styles but shall keep the colour the same. For instance, the mother can wear red saree, whereas the daughter can don a red long skirt. Similarly, if your husband is wearing a plain white kurta, you can make your son don a similar hue short kurta or shirt. Not only it looks classy, but also is a very efficient way to flaunt your style, while also showing love for your family.
Similar Detailing On The Outfits
By detailing we mean pipping on the neck and sleeves, matching pockets, or similar borers of the outfits. If you all are wearing dresses in various shades, add contrasting details. This is a great way to make your outfits look coordinated. For example, if you are sporting a floral blouse on a saree, add a matching chest pocket to your husband's kurta.
Coordinated Dupattas & Vest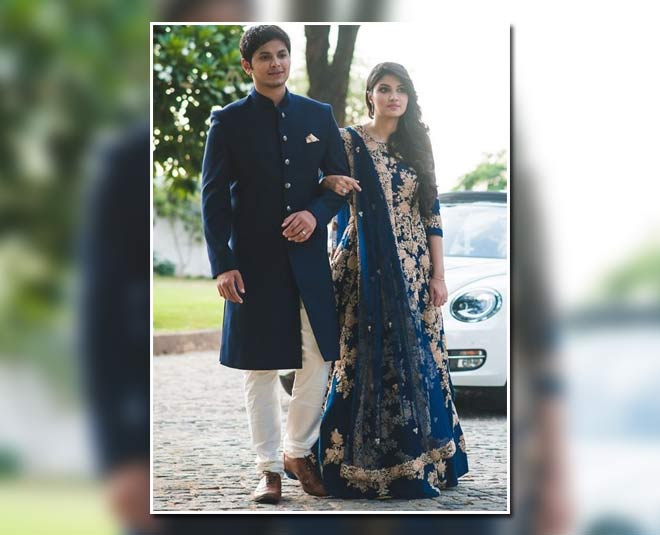 If you are a newlywed, you definitely want to make people sit and take notes of your festive fashion. Matching the dupatta and your husband's vest is the most regal way to coordinate your looks. Take any fabric, for instance, a floral fabric as a dupatta. Then use the exact cloth to make a vest for your husband's traditional gear. Do not opt for georgette or any other light fabric to make the vest.
Coordinate Styles
If you don't have the time to wear matching colours and fabric, don't worry, because we got something for you too. You can go for similar styles. For instance, add a statement accessory to your looks. Such as a gold belt. If you are wearing a saree (Dia Mirza sarees), you can club it with a chic gold belt. Also, your husband can use the same accessory and use a belt for his Indo-western appearance. Tricks like these are super fun and easy to achieve, to further enhance your festive look.
Don't Miss: Hunting White Outfits For Holi Party? Take Notes From These Celebrity Looks
Match The Fabric
Another easy way to match your Holi outfits is by going for the same fabrics. However, don't go for something extremely common, such as cotton. Instead, try tussar, silk, velvet, cashmere, etc. These can be sported as kurta, saree, lehenga (bridal lehenga), or various other Indian traditional outfits. They look great on everyone and will make you look like a high-fashion family among all.
Don't Miss: Holi 2021: Slay In Some Stunning Expert-Suggested Pastel Outfits This Festive Season
Do let us know which of these styles are your favourite by commenting on our Facebook page. Stay tuned to HerZindagi for more such stories.
Picture Courtesy: Pinterest