With the festive season just around the corner, there is no doubt that women are gearing up to look their best. However, today's woman has an experimental and bold outlook and is not held back by convention. For her, tradition has its own meaning. Even as she dresses up in her finest silks, she likes to celebrate every festival her own way. For her, every moment should be a cause for celebrating who she is. So, gold to her is no longer seen as just festive wear, but something she can wear any day of the week, something she can accessorise with every single day. In this spirit, Deepshikha Gupta, Sr. VP, Design at Melorra has brought you some Autumn-Winter trends that are sure to inspire you this festive season.
Go Sober Go Pop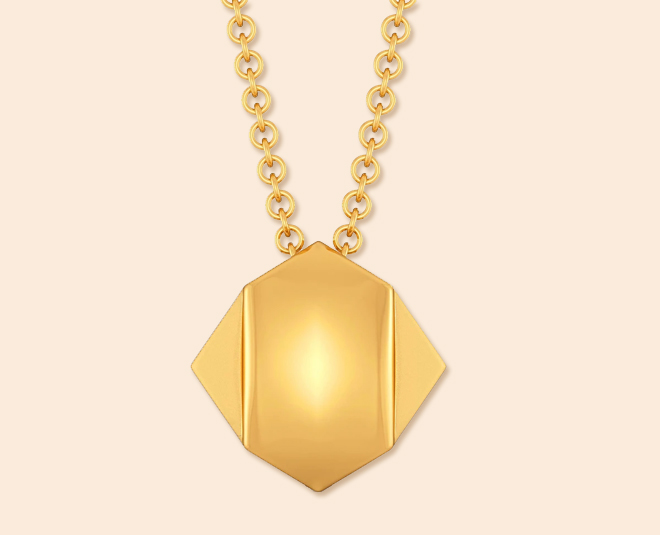 No need to deck up in intricate gold jewellery that is too ornate and announces your presence even before you arrive. Sober is the new pop trend this winter in jewellery and the understated should be teamed up with outfits that catch the eye. Gold comes in a variety of finishes – satin finish, high polish, matte finish and more. So, go for designs that play with basic shapes to create an elegant, modern appeal. From muted earpieces to edgy designs, there is a great range for you to pick from this season.
Poised & Polished
Ever imagined going global with your daily attire? Well, try it this season! Stay ahead with some sophisticated fine gold pieces that are inspired right out of the 70s. These international trends exude classic finesse with some sleek French-styled jewellery that will give your festive wear a special touch.
Don't Miss: Stack It In Style: Tips To Layer Your Fine Jewellery In A Fun Way!
The Drama is Here, Slay
Draw some attention and boldly dress for drama this festive season. Dress to slay for every occasion; opt for some enamel gold jewellery featuring this season's trending elements like multi-coloured feathers. These are a rage this winter especially in vivacious and vibrant hues such as green, pink and violet. Match your festive look with your accessories to put together a look with flair.
Enter The Ivy League
Ace the casual look with some preppy, youthful gold designs. Opt for pops of colour like yellow, maroon, blue and green that lend an air of sophistication to your outfit. With varsity green colours and scholarly crest-shaped studs, you can find a versatile piece to complement any clothes. Perhaps to wear to a get together with old friends?
This festive season, as you accessorise some stand-out outfits, don't overlook the value of pairing them with distinctively designed gold pieces. Traditions are not meant to be followed, nor to be broken, merely made your own with time. Experience fine gold like never before as you experiment with different looks every day this season. This Diwali, tell the world that gold doesn't have to be a headline but a subtle statement that complements you in every way.