5 Clothing Pieces To Add To Your Wardrobe To Dress Comfortably This Summers!
Summers call for stylish yet comfortable clothing. Take a look at some of the most comfortable clothing pieces that are in trend this summer season.
Summer always brings with it a yearning for change, vigour, and colour: we reject the gloomy and winter colours in favour of pastels, colourful designs, and delicate materials. And, in order to refresh the wardrobe while adhering to the fashion dictates of the season, it is necessary to make a selection of the trends that are most in line with our style as well as comfortable to wear.
While we all like the latest fashions, no wardrobe is complete without the basics. They're clothing pieces you can use to put together practically every outfit. From a simple white t-shirt to a classic maxi dress, these are the essentials for any summer wardrobe. So, if you want to raise your style game this summer, you need to be aware of what they are. We've compiled a list of the most comfortable summer clothing pieces to help you enjoy the most stylish season ever!
With summer in full swing, you may be looking through your warm-weather clothing and thinking how you might liven things up a bit. Whether you're looking for a casual daytime appearance or want to experiment with a more sophisticated look, sometimes all you need are a few basic items that have the capacity to improve any look. Here are 5 clothing pieces to add to your wardrobe to dress comfortably this summer season.
Kaftan Dress
A long flowing kaftan dress ought to be a part of your summer wardrobe. Kaftans have been an absolute favourite of the Bollywood divas. From Katrina Kaif to Kareena Kapoor, most Bollywood divas swear by the kaftan dress for comfort and style. During the lockdown phase, the kaftan dress got immense attention from the Bollywood divas as they chose to don this extremely comfy dress.
Kaftans are back with a bang! Influencers and celebrities are spotted donning kaftan dresses time and again. A kaftan dress is something you must certainly own this summer season to slay in style and comfort. The best kind of attire is the one that is a good blend of style and comfort.
Kaftan dresses can be worn with shiny sandals. This is going to be an uber comfortable look for any casual outing during the summer season.
White T-shirt
A white T-shirt is a must-have piece in your summer wardrobe. Your wardrobe cannot be complete if you don't own at least one white T-shirt. A casual white T-shirt is such a versatile piece of clothing that you can pair it with even an old pair of jeans. The casual white T-shirt can be paired even with a cute mini skirt to create an uber casual look. It is one piece of clothing that you will regret not having. Make sure you have this casual T-shirt so you can ace your airport and athleisure looks with much ease.
Denim Jacket
A denim jacket is an absolute summer essential. You can don a denim jacket over any casual look of yours to elevate your look. You don't have to own a lot of clothing pieces in order to look stylish. You need to just have a few versatile pieces of clothing with which you can mix and match various looks out of.
Denim jackets can even be worn on days that are a bit cool and during the transitional weather. A denim jacket elevates a regular look in no time. If you wish to set your casual look a class apart then do pair it up with a denim jacket.
Don't Miss:How To Style A Midi Skirt For A Chic Look!
White Oversized Shirt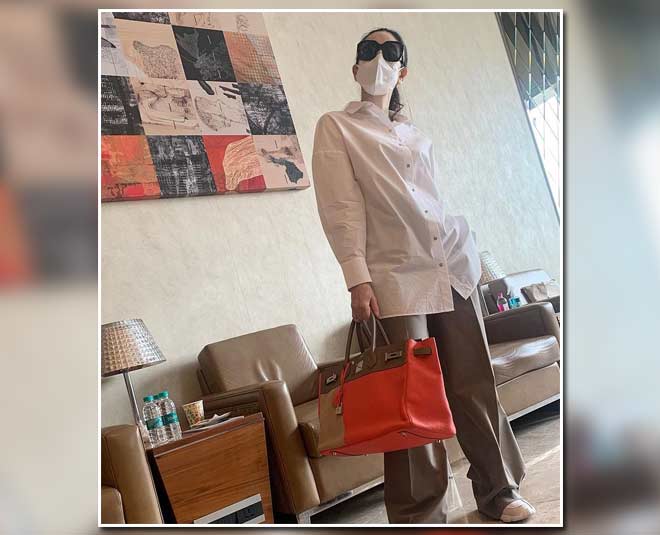 A white oversized shirt is an extremely versatile piece that can be styled in a variety of ways. The white oversized shirt looks extremely cool and classy. If you are confused about what to wear at your next outing with friends then just put on that oversized white shirt and pair it up with high waisted distressed jeans to create an uber trendy look. With the white oversized shirt you can even create varied ethnic looks. An immaculate white shirt is a summer staple that you must certainly own.
Don't Miss:5 Tips On How To Build A Chic And Timeless Wardrobe
T-shirt Dress
T-shirt dresses are uber comfy and can be worn almost everyday. If you are just going for a movie outing with friends, then you can don a T-shirt dress to make your look distinct. Gone are the days of denims, it's the time for T-shirt dresses. T-shirt dresses are uber trendy and comfortable at the same time. You can pair up the T-shirt dress with white shoes to make the look even more striking. You are sure to look uber modish if you pull off this look.
If you wish to share any fashion tips with us, do let us know by commenting on our Facebook and Instagram page.
Stay tuned to HerZindagi to read more such stories!