Celeb Approved Saree Drapes For Wedding Functions
This wedding season, be prepared with these saree drape styles to turn attention everywhere you go.
Sarees are one of the most gorgeous attires that every woman adores. It occupies a special place in our hearts that no other clothing can match. With each passing generation, this timeless piece of clothing has evolved significantly, but it has never lost its allure. Today, a wide range of saree designs, styles, drapes, patterns, colours, fabrics, and embellishments are available, giving this traditional outfit a modern twist.
This gorgeous garment has been experimented a lot, with the majority of the outcomes being even more glamorous. Here are some distinct types of saree draping styles inspired by Bollywood divas, that you can try to dazzle everyone this wedding season.
1. Long One Step Drape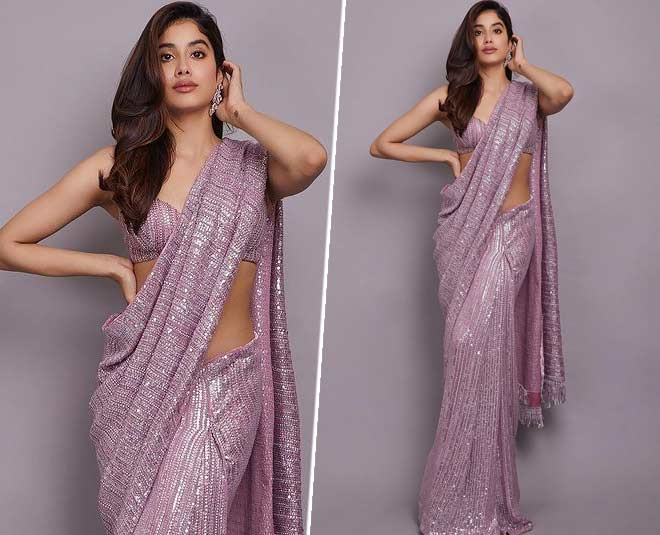 These days, sequinned saris are highly trendy, especially among millennials. And the saree worn by Janhvi Kapoor definitely looks absolutely incredible. Her wonderful lavender-hued long one step draped sari is spectacular.A saree like that is deserving of a place in your wardrobe. They'll put on a show at any wedding event, especially sangeet functions.
2. Dhoti Style Drape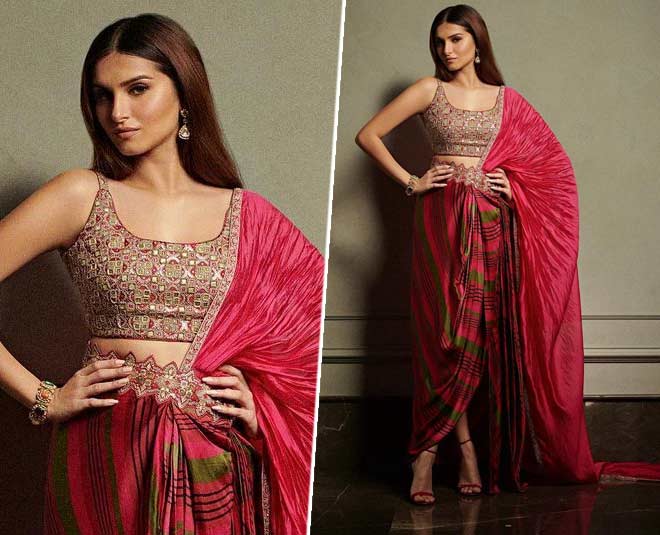 Tara Sutaria's dhoti-style saree is really flattering and gives her a very lovely and gorgeous look. You can wear it with minimal make-up and accessories and still look stunning.
Don't miss: 6 Trendy Saree Blouse Substitute Ideas To Flaunt This Wedding Season
3. Mermaid Style Drape
The multitalented bollywood queen always looks glamorous but her bold red saree with mermaid style makes her even gorgeous. The actress styled this drape with a red belt and simple accessories. The mermaid style gives a flair at the bottom, which suits all body types and gives a taller and slimmer appearance.
4. Jacket Drape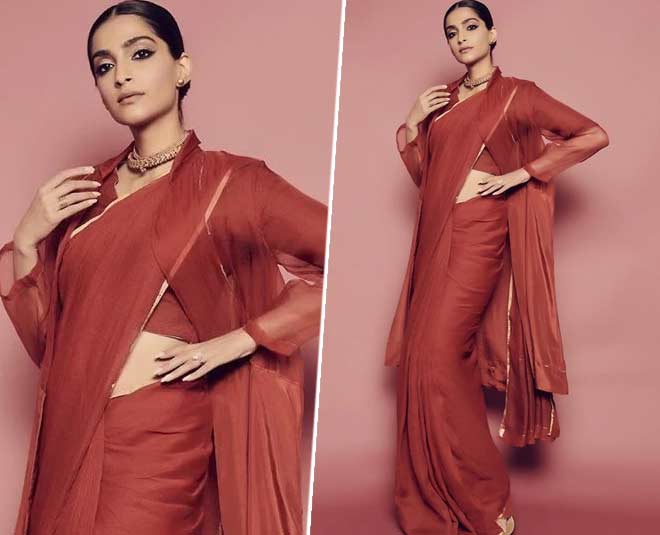 The jacket drape worn by Sonam Kapoor, the fashionista, is very popular these days. It gives the plain sari an extra elegant and unique appeal. You can wear any style of jacket you want: long, short, collared, open, or any other alternative. The only criteria is that it matches your attire. If you want to draw attention to yourself while still giving a festive touch, all you need is a strong colour jacket paired with any readymade sari.
Don't miss: Take Your Saree Styling A Notch Higher This Winter Season
5. Dupatta Like Drape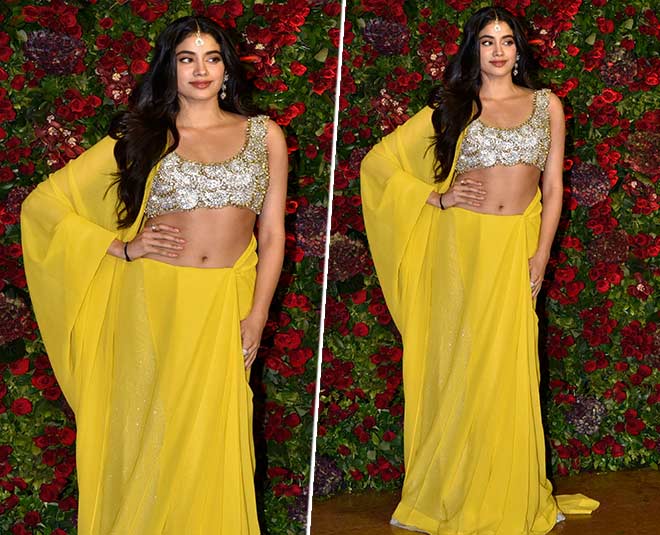 Wear a saree like the glamorous Bollywood actress, Janhvi Kapoor. Janhvi Kapoor's draping style is unique but beautiful. She is dressed in a simple yellow saree with a stylish twist of pallu. In her attire, she draped her pallu like a dupatta from the back, which looks extremely wonderful and gives a stunning appearance. The attire looks simple and elegant and the matching stunning jewelries enhance her style.
6. Sari Gowns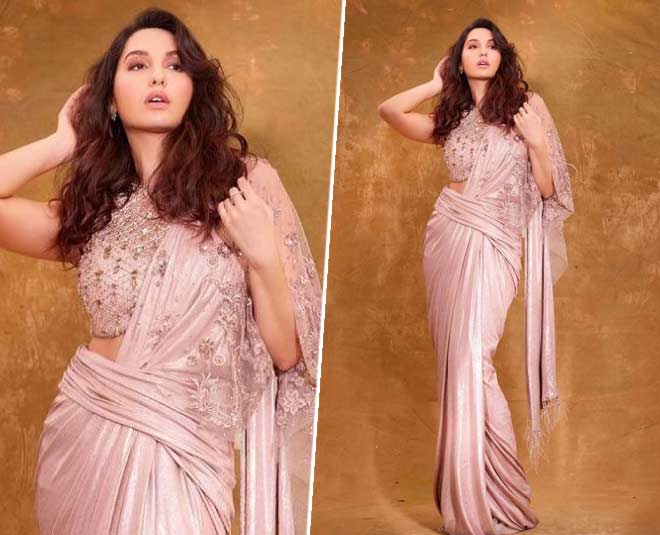 The stylish pastel pink saree gown on Nora Fatehi looks dreamy on her. You can get a similar look with such a similar outfit. The sari gowns are a classy blend between a sari and a gown, creating an Indo-western style that is great for your favourite function. This saari design is also more comfortable than a saree and has a more attractive look.
These saree draping designs look stunning and glamorous which deserves to be tried by everyone. This wedding season, try these unique draped sarees and turn heads everywhere you go with your stunning appearance.
For more such fashion stories, stay tuned to HerZindagi!