Weddings in India are not less than a festival. It is a celebration of the union of two souls and families. However, nothing about a wedding is simple, from finding the ideal partner to the right venue, and of course, the perfect wedding attire.
The list is simply endless, especially for a bride. It takes months if not years to decide the theme, design, style, etc of the entire bridal look. While focusing on the latest fashion trends, don't forget to stay away from last season courses. If you are not aware of them, read on to find out!
Bridal Coats
There was a time when brides were seen donning heavily embroidered coats over their lehenga and blouse. Given the current trend, wherein the blouses are made with beautiful embellishments and designs, coats are definitely not necessary. Also, if you are a fan of minimalistic style, the overcoats will only add up the extra drama, making you appear tacky. On your big day, you want to flaunt everything you got and worked on for days, another reason to ditch the coats is that they will hide your curves, making you look flat.
A-Line Lehenga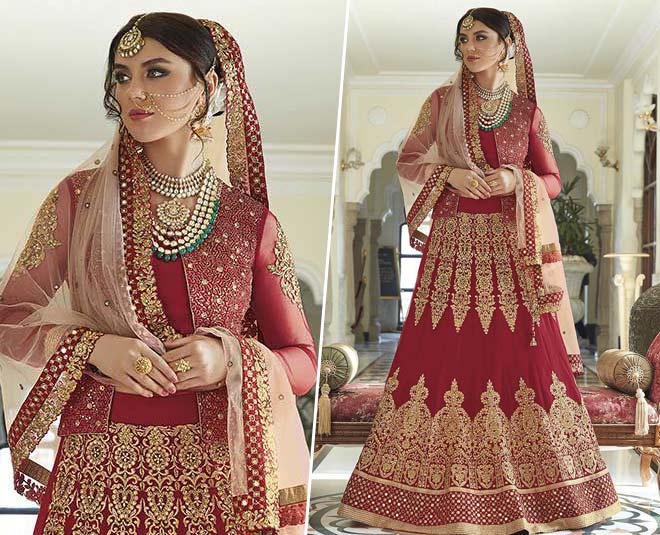 This trend became popular in the 2000s when even Bollywood stars were seen sporting them in a couple of flicks. With the advent of can-can and big poofy lehenga skirts, the A-line ones are definitely no more in trend. If you want to flaunt your curves, there are several different ways to do that without actually going for that body-hugging bridal piece. The best and most chic among all them is to go for bra blouse that comes with gorgeous lace and sequin work or add a belt to the attire.
Mermaid Style Lehenga
Let's admit it, we all have seen a couple of brides wearing lehenga skirts that were fitted around the buttocks and had frills in the bottom. If you are going to have a white wedding, wherein you will be wearing a white gown, go for this style. But, if yours is a Hindu traditional wedding, wherein you want to look stylish and elegant, the mermaid style lehenga is the last thing you will want to have as your bridal outfit. Instead, go for kali lehengas, they will add glamour to your bridal look, and will support your natural curves.
Over The Top Prints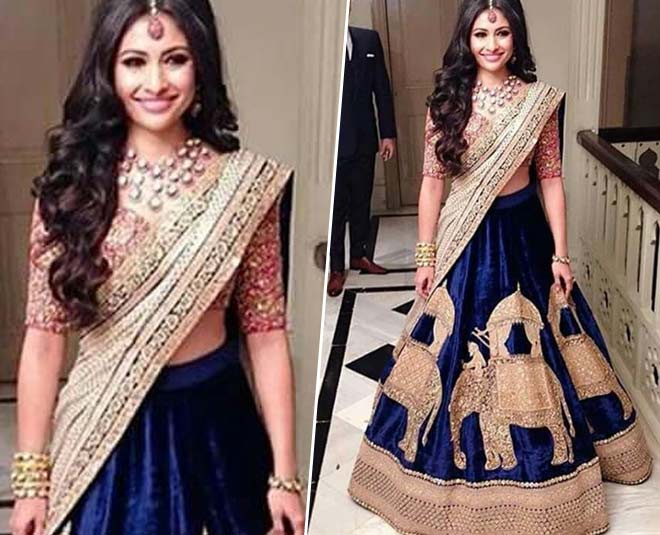 When it comes to wedding and bridal looks, we love prints and embroideries (21 types of hand embroideries). But the question is up to what extent? Excess of anything can turn out to be disastrous and prints on bridal lehenga are no exception. Don't go for pieces that have huge and chunky prints. They will make you look smaller, giving you that unflattering appearance.
Don't Miss: Check Out Stunning Ensembles For Bride & Bridesmaid From Anita Dongre's Latest Collection
Sticking To Red & Pinks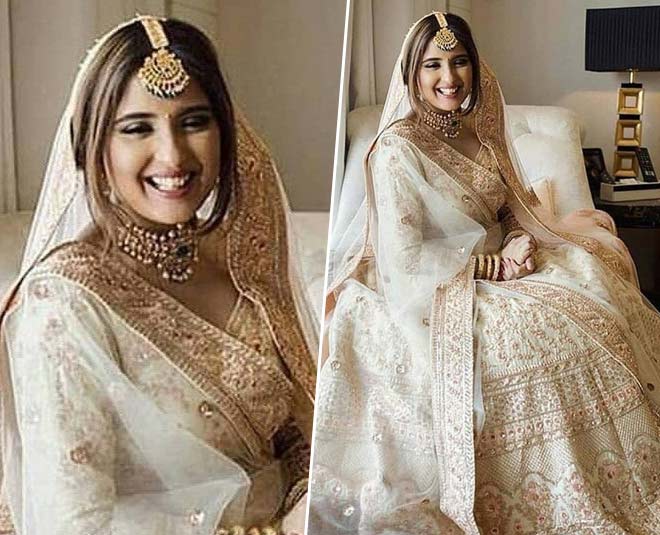 Colours play a significant role in deciding the direction of your bridal look. Yes, we love the traditional red and pink for the bridal attire, but the current season is more about pastels, whites, and other lighter shades. Designers like Manish Malhotra came up with a bridal collection wherein he mostly used light green, blue, off-white. Even some of the celebs were seen wearing white on their wedding day.
Don't Miss: Neha Kakkar To Natasha Dalal, Celeb Brides Who Wore White For Wedding Festivities
Do let us know about the trends you ditched by commenting on our Facebook page. Stay tuned to HerZindagi for more such stories.
Picture Courtesy: Pinterest