Looking for some latest blouse back neck designs? Here is your guide. Every woman looks for stylish back designs because they add to the overall look. Here we bring you some top blouse back designs that Deepika Padukone donned. Take cues from these and get your blouses ready for the wedding season.
Square Neck
Deepika wore a white and red striped saree with a contrasting black blouse. This one had a square shape cut at the back. Depending on your choice, you can choose the thickness of the band. You can also get the cut as per your choice.
Open Back Neck With Doris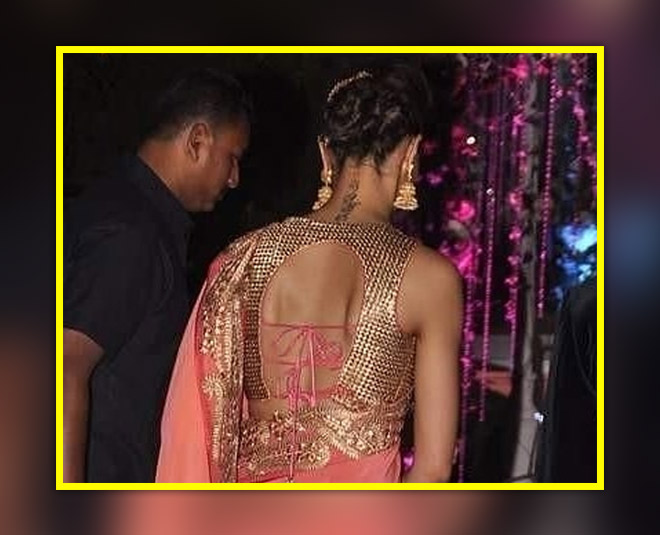 With her pretty gota patti peach saree, Deepika Padukone wore this sleeveless blouse. This blouse had an open back with three doris. This one is perfect to go with your net and georgette sarees. You can also get a single string or more as per your choice.
Cut-out Design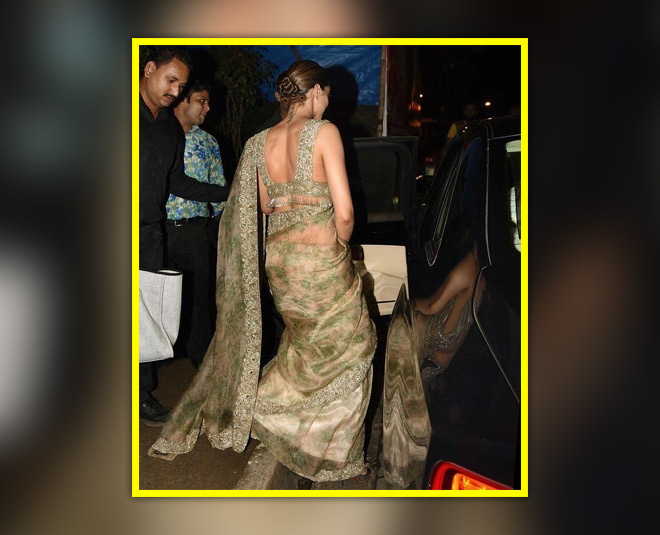 Add a trendy twist to your chiffon sarees with a blouse like this one. Deepika wore this printed green saree with a sleeveless blouse that had a cut out back neck. Deepika's blouse had thick shoulder straps that had embellishments. It also had fringe details at the lower back strap.
Oval Shape With Key Hole
For one of her wedding receptions, Deepika Padukone wore a metallic gold saree and teamed it with a beige coloured blouse. This blouse had a keyhole design with an oval shape cut. With plain sarees like these, you can pair stylish cut blouses as they speak for the entire look.
Deep Scallop Neck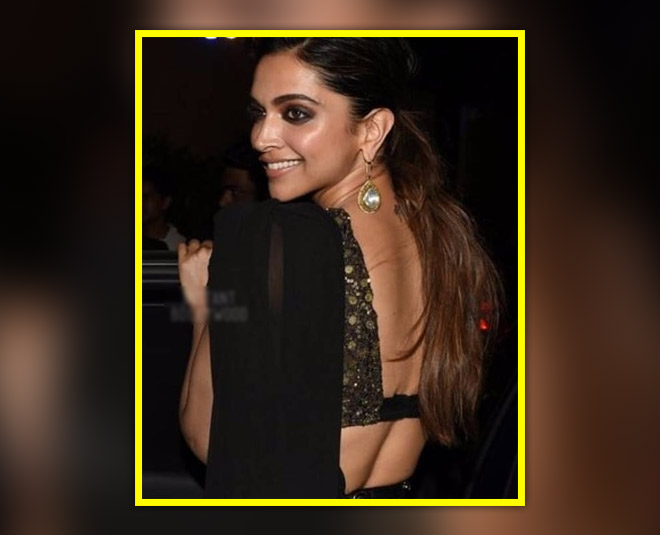 With her plain black georgette saree, Deepika Padukone wore a deep scallop neck blouse. Her blouse had heavy embellishments that added to her overall look. You can get your blouse tailored as per your choice, go for a deep back if you can carry it well. You can get a thick lower strap if you don't want to go too bold.
Strapless Thick Strap Back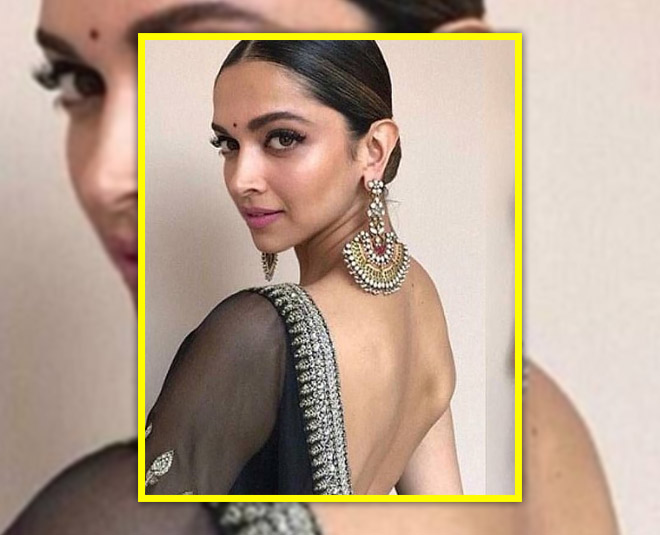 Strapless blouses are trending this season and you can team it with your georgette and net sarees. Deepika's embellished black saree was paired with a strapless blouse with a thick back strap. If you don't want to go with a strap then you can go for doris.
Take cues from these trendy designs and team them with your beautiful sarees.