Summer is almost here and we just can't wait for the beach vacay. However, it is important to prepare a beach wardrobe before you head to the beach. Ananya Panday seems to be a beach lover and has an amazing beach wardrobe. You should definitely take some beach wear inspiration from her. Here are her top beach looks that you need to try.
1Check Mate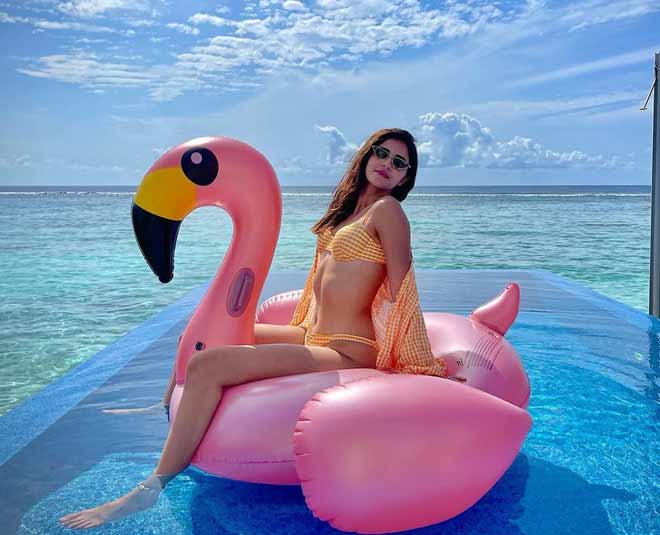 Ananya Panday seems to be having the time of her life while sitting on this flamingo tube in the middle of the water. It is better to look amazing on such good days andAnanya has made sure of it as she steps out in style in a yellow check bikini. Along with this, she is wearing a matching yellow check cover up. She has completed her look with a pair of sunglasses.
2Beauty In Black
Black is not the most preferred colour for beach but Ananya is surely pulling it off. She is wearing an off-shoulder black crop top and has paired it up with a pleated black skirt. The skirt has a thigh-high slit. A beach look doesn't mean that you won't have accessories. Ananya has accessorised it with a few chains, silver hoops and vintage sunglasses.
3Dress To Impress
Ananya Panday is wearing a multi-coloured dress in shades of orange, yellow and pink. This strappy bodycon dress is giving us summer vibes with its colours and we just can't wait to have a similar one in our wardrobes. Ananya has gone for a natural look and her tresses are left open to fly in the beach air. She has teamed up the dress with a beaded necklace and a pair of slippers.
4Floral Bliss
How can we talk about summers and beaches and not think about floral print? Ananya Pandey is wearing a lovely floral co-ord set. The set has a crop top with butterfly sleeves along with a mini skirt. This outfit gives out fun vibes and is perfect for a lazy day at the beach. Ananya is also wearing a hat to beat the heat and we just can't get over this pretty look of hers.
5Colours Colours Everywhere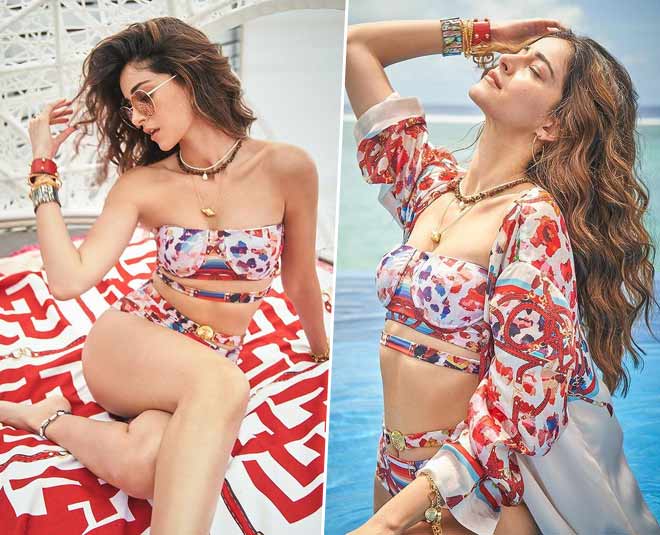 This off-shoulder bikini is surely raising the temperature at the beach. This colourful bikini is perfect to bring you in the summer cheer and the matching cover up just adds to the whole look. The interesting part about this look is that Ananya has accessorised it well with a few bracelets, chains, an anklet and a pair of tinted glasses. She has styled her hair in beach waves and just looks perfect.
6Co-Ord Set
This one is surely my favourite look out of the lot. Ananya is wearing a black bralette along with a breezy co-ord set. The orange and black printed set has a pair of pants and a cover up. This super chill and comfy look is perfect for those who are comfortable with skin show. You can also pair up this co-ord set with spaghetti. Ananya has tied her hair in a ponytail and has accessorised with big chunky earrings.
7Sunflower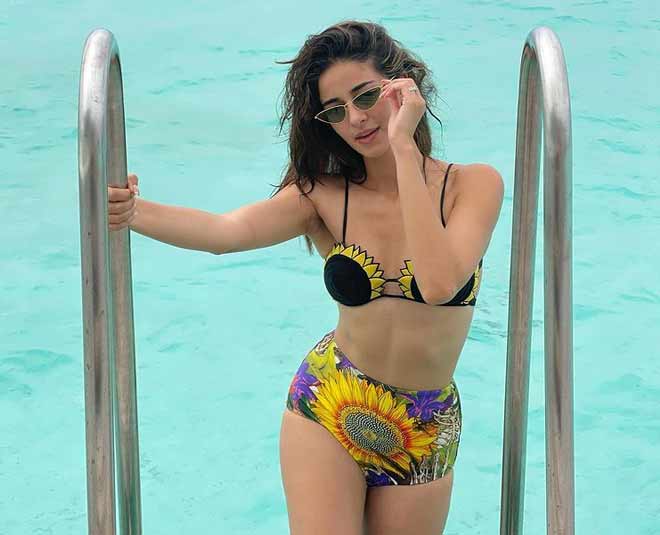 What could be better than wearing sunflower themed clothes during summers? We are just in love with this beautiful sunflower bikini worn by Ananya. This bikini set paired up with vintage glasses is surely the perfect look. The best part about the look is little sunflower leaves on the bikini top.
8Tie-Dye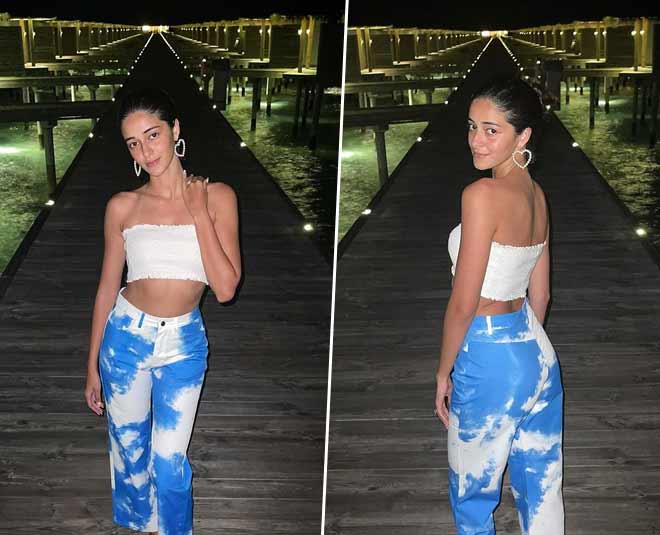 Tie-dye is in trend right now and all the celebs seem to love it including Ananya Panday. She is wearing a pair of blue and white tie-dye pants along with a white tube top. We love the fit of these ankle length pants and they look super chill as well as comfortable. Ananya has pulled her hair back and tied them in a high ponytail. Along with this, she is wearing white heart earrings and looks adorable in her natural look.
9What Is The Season?
Is it winter or is it summer? We really can't decide as Ananya Panday is wearing a breezy white dress at the beach with a pair of white sneakers. She has paired up this breezy dress with an olive green jacket. She looks super cute in this outfit and inspires us to go to the beach during winters as well.
10Summer Dress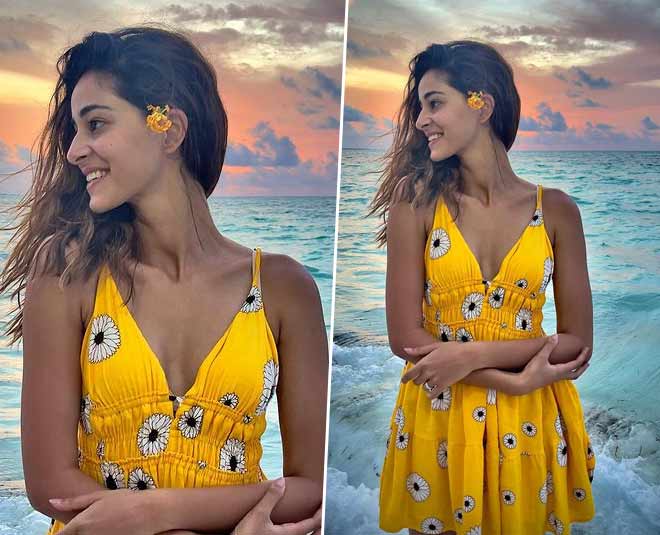 Your wardrobe is surely incomplete without a summer dress in bright colours. Ananya Panday is wearing a cute yellow dress with flowers on it. She has kept her look natural and is letting her hair flow. She looks lovely in this amazing dress.