If you are planning to attend a wedding and want a traditional Indian look for yourself do not forget to put on the much-revered gajra. Any Indian look is just not good enough till the time you adorn a beautifully scented gajra.
However, we have to admit that whenever one speaks about Gajra, we are instantly reminded of our fellow South Indian countrymen. Though it is not the case that this hair accessory has any geographical limitations. Whosoever wants a quick traditional fashion done, gajra is the easiest option one can go with. Here are a few ways of getting creative with your gajra outing.
South Indian Floral Beads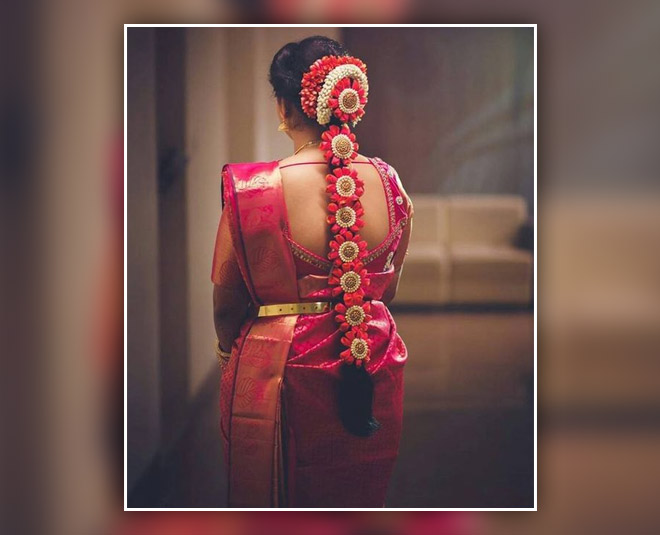 When it comes to South Indian bridal fashion, girls like to get decked up in ornaments and flowers from head to toe. In South India, brides adorn floral beads gajra wrapped around the whole braid.
Read more: Add These Dazzling Jewellery To Your Collection This Wedding Season & Grab All Eyeballs
Single String Gajra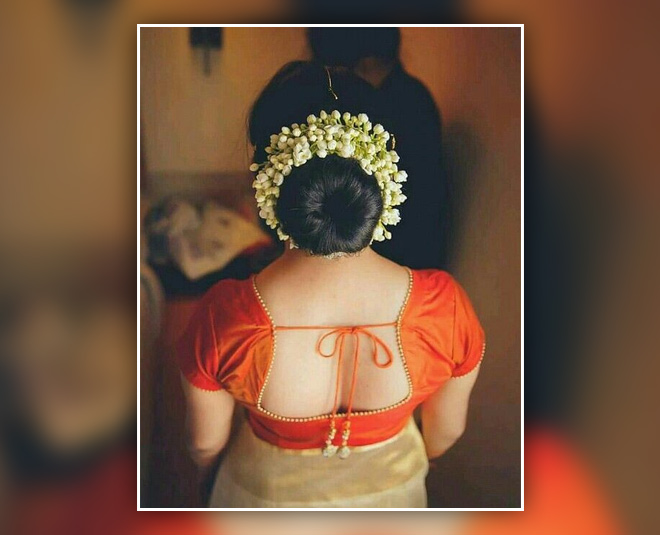 If you talk about bridal hairstyle, putting on a gajra has been in trend since time immemorial. Make a bun and put on a gajra around it, keeping the middle part empty. This kind of gajra is completely covered with flowers.
Typical Gajra Bun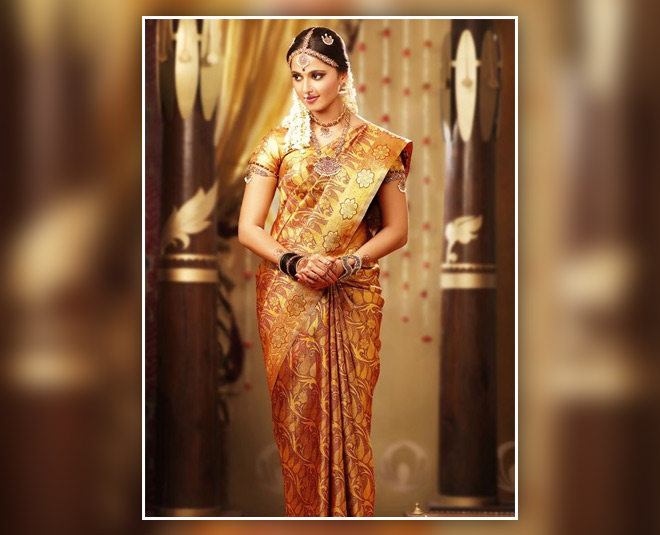 When you have an event or a wedding function to attend, create your indigenous look by putting on a gajra in a regular hair bun, the traditional way, and be the show-stopper.
Gajra Dupatta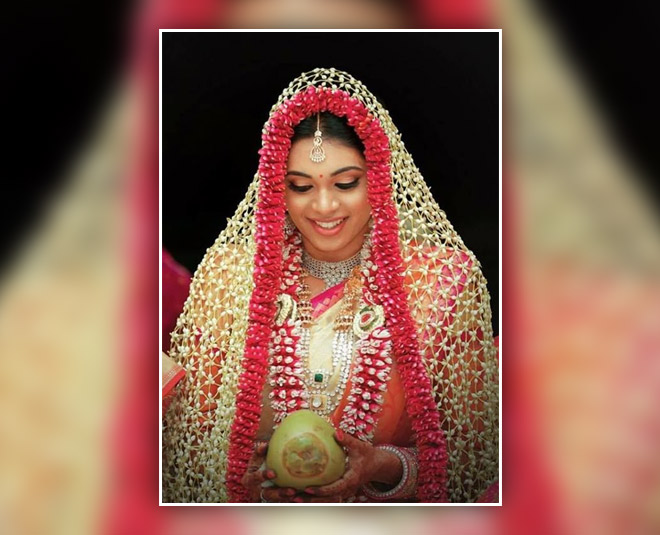 The style keeps evolving with time and now there is a new style of gajra which is being appreciated, gajra dupatta. In this particular style, gajra made out of flowers is used to cover your entire head.
Red Rose Gajra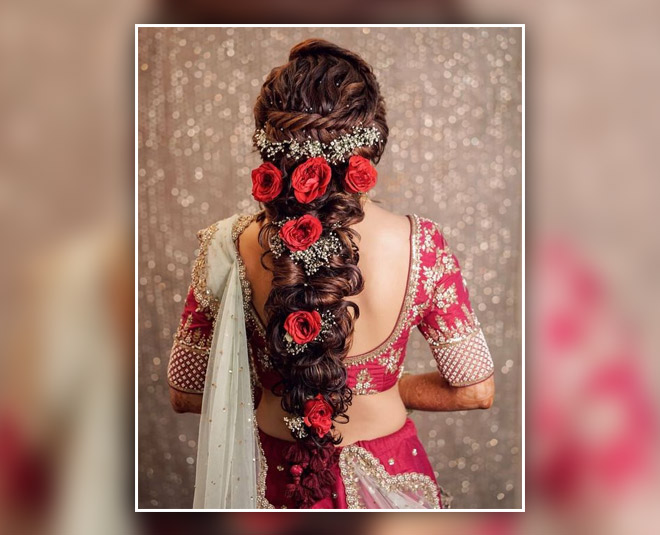 If you love to put on a gajra and want to look different on the day of marriage, try gajra made from red rose. It makes you look elegant and classy while maintaining your bridal charm.
Read more: Bride's Blouse Goes Viral, For This Specific Reason, Find Out Why
Long Floral String Gajra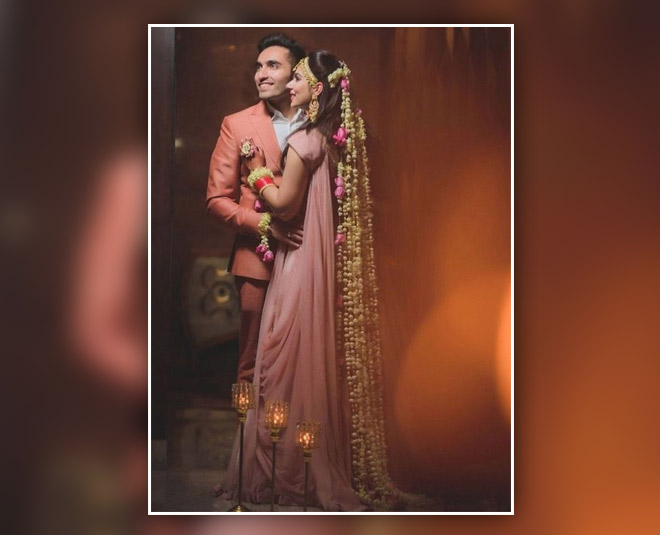 The highlight of long floral string gajra is that it starts from the hair and ends up at the legs. This one is surely a winning look.
Netted Gajra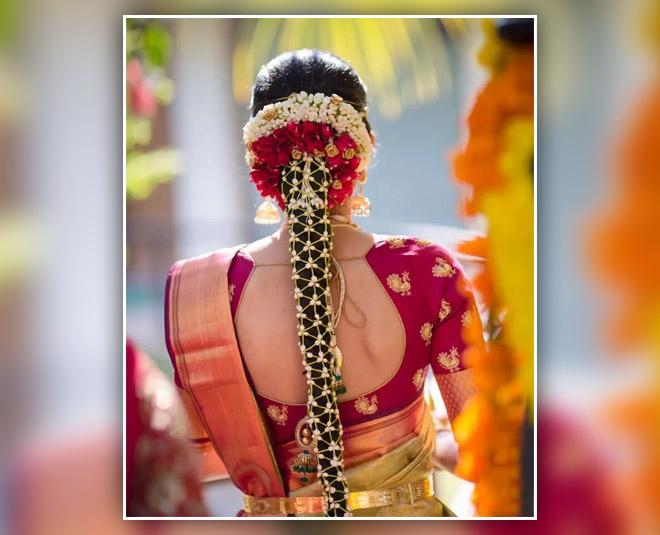 Netted gajra is usually carried by South Indian brides, which has a classy look to itself. This beautiful gajra covers entire hair length and is made in the fo of a net.