Here's How You Can Style Your Mini Skirt In 5 Different Attires!
Here are 5 ways you can style your mini skirt for different occasions of the day or even the night!
We all have a liking for those mini-sized skirts, don't we? But having to always switch it up into a separate attire has been a common problem for all women out there. With 1 mini skirt, how many outfits can you think of? We can think of at least 5 on the spot. Here are some!
Mini Skirt With Turtleneck
A turtleneck is a classic wardrobe essential. It's a must-have on the list of things to buy in the winters. You can pair your mini skirt with a turtleneck sweater and a pair of see-through stockings.
It's ideal to put on a pair of high knee boots with this attire and go in with multi-layering jewelry in colours like gold and silver. You can add necklaces to your neck, a bunch of rings to your fingers, and a studded handbag to finish the outfit!
As this is a classic outfit to go for, the makeup needs to also be on the minimal side with brown or neutral shades like brown or nude lipsticks and a lot of contour, keeping the blush to the minimal.
Mini Skirt For The Retro Look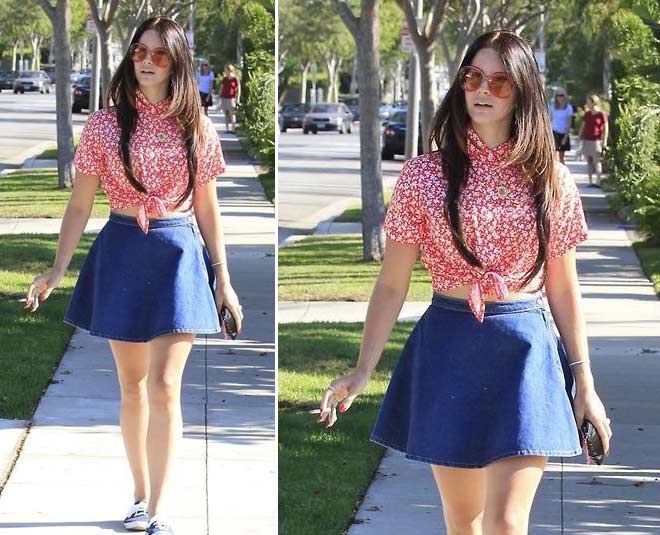 Retro is a style that has always been in style. Looking back at the years, this style has always had a varied look at the ramp walks like plaids working their way while you can also switch to being the 'Girl Next Door'!
You can pair a plaid coat over an all-black mini skirt and top, topping the outfit with low-rise boots.
You can also go for a cute floral tie-knot top with a flowing skirt of a contrasting colour with a pair of sneakers for the footwear. You can add a cute cross-body sling bag to complete the look and let your hair loose or even have a half bun to let the retro flow.
With retro clothing, there is always a space to experiment with makeup. If you opt for a retro look for the night, you can go super bold with makeup with colours like neon and bedazzling with crystals and studs while if you plan on a day outfit, it is better to leave it out plain and minimal with neutral and nude colours like brown and shades of nude.
A pink lip would do justice too. Just top it up with a layer of gloss and you will be done. You can also go overboard with your blusher but let it remain to a similar shade as your lip colour. You can use cheek and lip tints that are readily available at the markets.
Read More-Office Wear Outfits Which Can Help You to Feel Confident in Your Workplace
Mini Skirt For An Edgy Vibe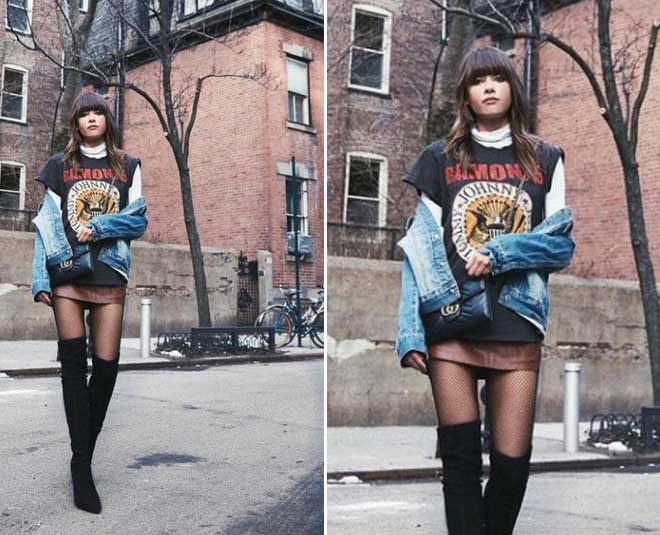 Being on an edge is now in fashion. Well, it always has been but now, it is better than ever. With many trendy styles of clothing available, you are now open to a variety of options to experiment with.
For an edgy look, you can pair your mini skirt with a cold shoulder top, crop top, off-shoulder top, or even an asymmetrical top. There is filth of options to try. This style is a great choice for those who love experimenting.
You can absolutely pair anything with your mini skirt and make it work. The key to making your outfit work is the colour balance. You need to know the colour theory by heart and see if the colour complements each other and most importantly you and your skin tone. Your body shape also plays a significant role as you decide to throw on an outfit on yourself.
Mini Skirt For A Minimal Look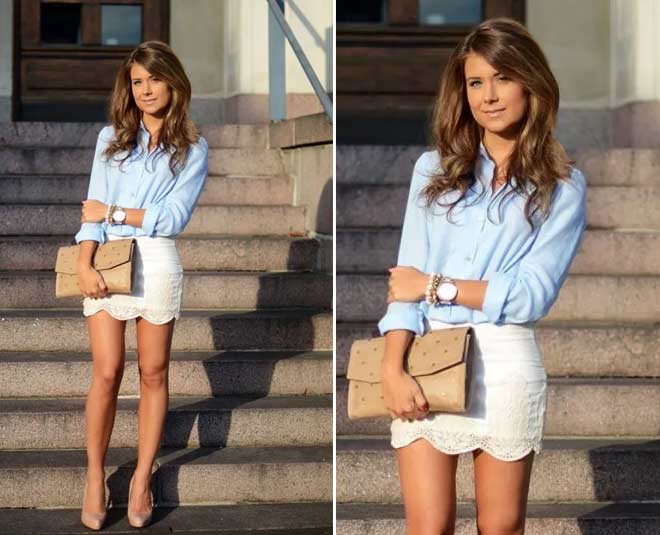 A mini skirt can also be a look for an office meeting, but only when you know how to put it right. You can pair your mini skirt with a formal shirt made out of satin or georgette. These fabrics are best suitable for an office look.
While going for a minimal look, it's essential to keep your makeup skills on the low too! You can switch to a pair of sneakers instead of a pair of pumps as they may seem more comfortable in an office environment.
Add in some essential jewelry items like a tiny pair of earrings and a necklace to complete the look!
Read More-5 Ways You Can Reuse Your Plain Black Shirt That's Been Hanging In Your Closet!
Mini Skirt For A Chic Look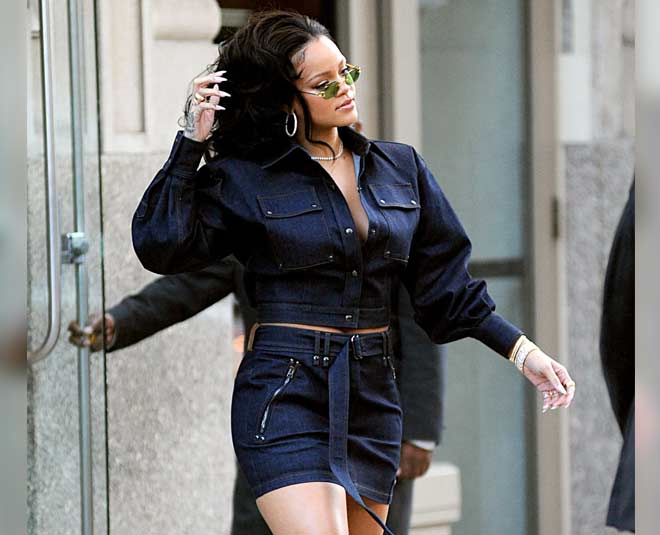 The pairing of a white shirt and grey cardigan makes us nostalgic about the good old school days. Except now we can flaunt our legs and be on-trend without any penalty!
A chic look comes together when you are able to put comfort and fashion together. We believe oversized and colours make a good combination. This is where chic meets us!
You can pair your oversized shirts and hoodies with your mini skirt and go for a pair of sneakers with a little baguette on the side.
Keeping the jewelry limited, it's ideal to pay emphasis only on the earrings! We suggest you go ahead with a bold lip and most definitely a high bun!
Have something to ask? Connect with us over our official Instagram page and let us know in the comments. Stay tuned to HerZindagi for more tips and tricks!