2021 saw a good mix of old and new jewellery on Bollywood divas. If you are someone who religiously follows Bollywood when it comes to jewellery then we are sure you spotted many good classics and new pieces making it to the jewellery closets of B-town celebs.
2022 is just around the corner and some jewellery pieces should definitely be carry forwarded to the next year, for they remain to be trendy and can amp up just any look in a jiffy.
Here are our 5 favourite jewellery trends and pieces spotted on Bollywood celebs.
Stacked Jewellery
Stacked jewellery has been in trend for a good time now. It rose as a big trend in 2020 and made it to 2021 too. And now we feel this dramatic look will it to 2022 too.
From stacking up bangles, rings, bracelets to necklaces, you can curate a stunning look by mixing different pieces.
This year, most actresses went stacking with mutilple layered necklaces and chokers. For casual wear, they brought together delicate necklaces to round off their casual look.
Love For Gold Hoops
From minimal to chunky ones, gold hoops were an all time favourite among Bollywood divas this year. These were spotted on almost all the B-town celebs, right from Alia Bhatt to Janhvi Kapoor.
Gold hoops have been in trend for the longest time but in the last few years, they have become a staple in jewellery closets of many celebs. Once again, these are evergreen pieces which go well with just anything.
Classic Diamond And Emerald Jewellery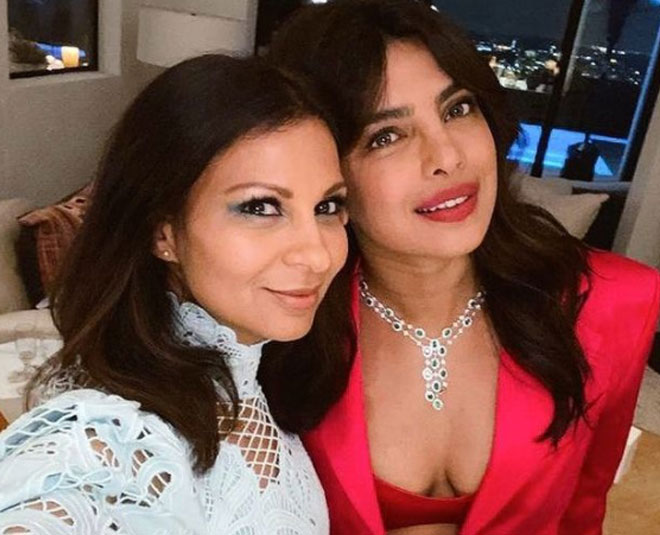 This one is in vogue for the longest time and it was big this year too. From Priyanka Chopra Jonas to Disha Patani, actresses picked classic precious jewels over new trends. Diamond and emerald is a classic pairing and the good thing is that it works with just any outfit, be it an ethnic or a modern one.
A contemporary set like Priyanka's or a dainty necklace worn by Disha Patani are pieces which you won't really like to move from your jewellery wardrobe ever.
Don't Miss: 10 Of Our Favourite Picks From Sabyasachi Mukherjee's New Fine Jewellery Collection
Playful Beach Jewellery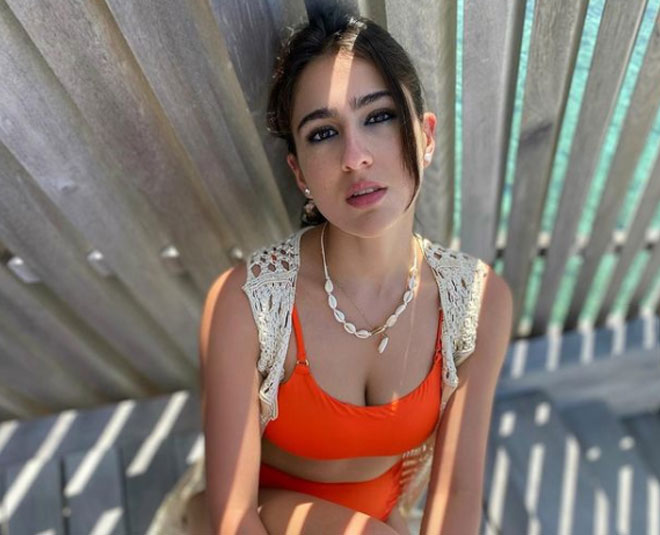 It was an year full of vacays for Bollywood celebrities. Maldives became a hot favourite among the celebs. Right from Janhvi Kapoor to Sara Ali Khan, divas hit the beach this year. We absolutely loved how they all got dressed in floral numbers. They accessorised their chic and airy outfits with delicate shell jewellery. From Janhvi Kapoor's pearl necklace with an evil eye pendant to Sara Ali Khan's shell necklace, beach jewellery made way to the closets of B-town ladies.
With things going back to normalcy with the coming year, we are surely going to plan a lot of holidays and if you are a beach lover, investing in some chic pieces like these won't hurt.
Don't Miss: Jewellery Trends 2022: Bigger Stones, Everyday Jewellery, Silver To Take Over
Chunky Silver Jewellery
2021 was more like a silver comeback in the world of jewellery with so many celebs donning it with both casual and traditional wear. Many even clubbed silver jewellery with the layering trend to achieve a bolder look. One of our favourites was Malaika Arora's traditional red saree look which she teamed with heavy silver jewellery.
With her traditional red saree, she opted for a heavy silver choker, multi-layer silver necklace, matching earrings, nose rings and bangles. Honestly, it was a treat for silver lovers.
Chunky silver jewellery is here to stay for sure and we won't mind investing in some classic pieces.
Tell us which one is your favourite jewellery trend among these and why on our Facebook page. For more such stories, stay tuned!