Sometimes it becomes quite difficult for women to manage both households and go out into the world to earn a living. With growing families, children and a number of responsibilities tying them down, they are forced to abandon their ideas of independence for a more restrained living. Most women have to leave their jobs post marriage to take care of their family or some are even asked by their in-laws to leave their settled jobs and take care of household chores. But that should not dishearten women and they should not give up their dream of working. All you need is courage, enthusiasm and high spirit that will motivate you to pursue your dreams.
Here are five career options that you may do which will not only allow you to be independent but will also provide you with necessary time to take care of your family.
Blogging Or Content Writing
A very lucrative option for mums, one can turn into a blogger and write about a number of things under the sun.
Writing about motherhood, with collaborations and endorsement could be a wonderful way of kick-start a career.
If writing is your passion, you can also write content on varied topics staying at home.
Don't miss this: Aspire To Be A Successful Entrepreneur? These Tips Will Surely Help You
Pet Sitting
If you like animals this could be a wonderful way to earn money. A lot of times, families with pets often try to find a caring place where they can keep their pets when planning a holiday.
Your affection for furry friends could make it a perfect business opportunity for you.
Event Planner/ Organizer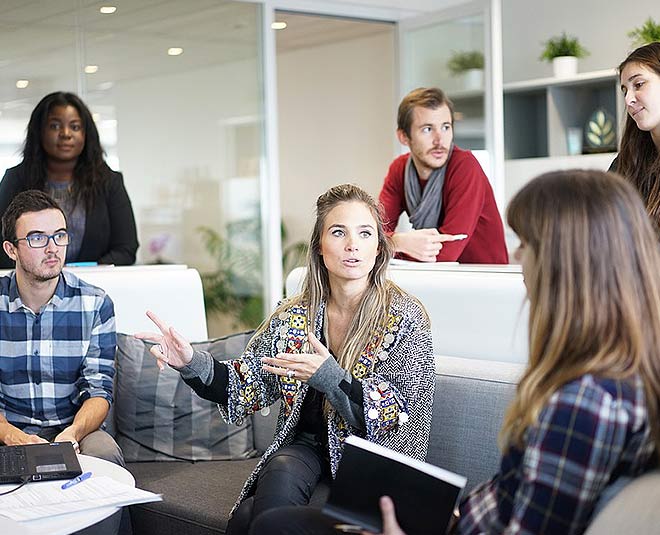 Families or businesses which do not have a lot of time to organise an event are always on the lookout to find someone who will do it for them in a dedicated manner. It could be a wonderful business idea for someone who does not want to spend nine hours at a desk and wants to do something that allows her a lot of freedom and lets her add that personal touch.
Assignments are on season basis and one does not have to log in to office daily. This thereby, gives a woman time to take care of her family and keep herself occupied for some days in work.
Cooking/ Catering
Love to cook and experiment with food but do not want the hassles of an f&b establishment, catering could be a wonderful business option. You can start off small and cater small birthday parties.
Catering is a versatile business option that allows you a lot of freedom to choose from. It is again a seasonal job and you are your own boss.
Travel Buddy
Another versatile work option that does not confine you to the boundaries of a cubicle. Travel buddy allows you the option to guide foreigners on a visit to your city where you can show them the beauty of your native place.
Nothing can stop you if you really put your heart and mind to it. One can always come out of tiring situations if they have the fortitude to fight through it. These 5 career choices prove that nothing is impossible if you really set your heart to it. Independence, women is not just a word!
Did you like this article ?