Do you love creating delectable goodies at home? Are you an aspiring baker? Well, careers in baking are become a lot more rewarding in India. If you wish to be one and just looking for the right guidance, you have landed on the right page.
Getting into baking isn't a complicated process. Aspiring bakers today have many options including online training programs, internships, comprehensive courses which can help one jump start their careers. Depending on where one needs to specialise in baking among sugar, art, pastries among others, one can choose and just begin.
We spoke to Chef Jasneet Kaur, Founder, Blue Apron and asked her to share some quick tips and tricks that anyone who wishes to pursue baking should keep handy.
Know The Educational Opportunities
The expert shared that aspiring bakers can pick any stream after completing their +2. There are many institutes only related to pastry arts and baking. Here is a list of some degrees/courses aspiring bakers can consider:
B.A. Culinary Arts
B.Sc. Catering and Culinary
Bachelor of Catering Technology and Culinary Arts (BCT and CA)
Certificate in Culinary
Chef Certification Course
Diploma and PG Diploma in Culinary Arts
Diploma in Baking and Pastry Arts
Those who wish to run their own bakery should also consider a hotel management course. This can help one learn essential skills to run a business and ensure its success.
The expert further shared that one can also consider a social media marketing course to gain an online following and customers for their bakery.
Gain Experience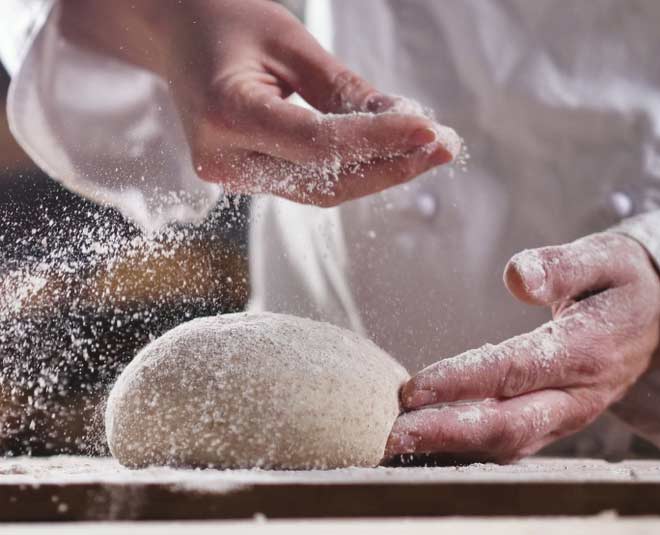 Further, Chef Jasneet Kaur shared that after education, it is important to get hands-on experience. You can get training as an apprentice baker which can give access to roles like:
Head Baker
Pastry Chef
Artisan Baker
Assistant Baker
Cake Baker and Decorator
Bread Baker
Executive Pastry Chef
There is a long list of options. Getting some experience from a reputed bakery will help you learn several essential skills for a better future.
Talking about learning, gaining experience before starting your own bakery, the expert said, "Internships help you learn practical knowledge about ordering,executing and delivering while enhancing your technical skills. Over the course of the internship, you can understand better what interests you too, allowing you to explore the appropriate career path."
Don't Miss: Homemade Easy Yeast Substitutes To Help You In Baking
Get Professional Equipment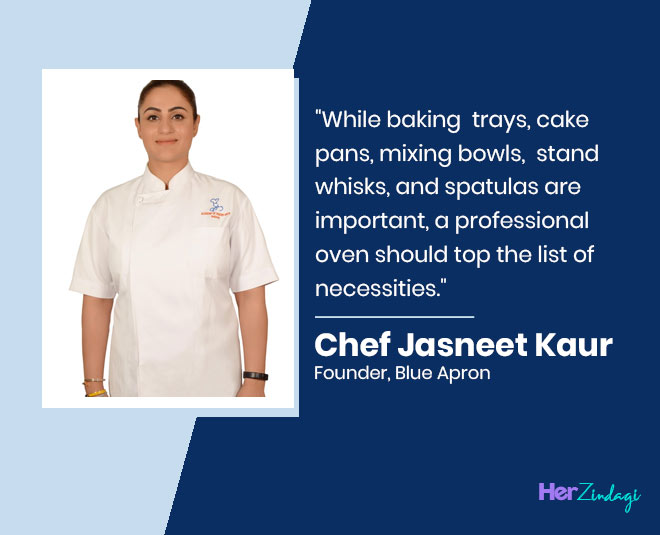 What's next? Start making your own specialised kitchen. "While baking trays, cake pans, mixing bowls, stand whisks, and spatulas are important, a professional oven should top the list of necessities," the expert shared.
A professional oven can cost up to Rs. 50,000 depending on the size. However, it is a necessary investment, and a high-quality oven promises better returns in the long run. If you don't have much to invest, don't worry, there are many financing options today for such professional equipment that help aspirants cover costs.
Overcome Challenges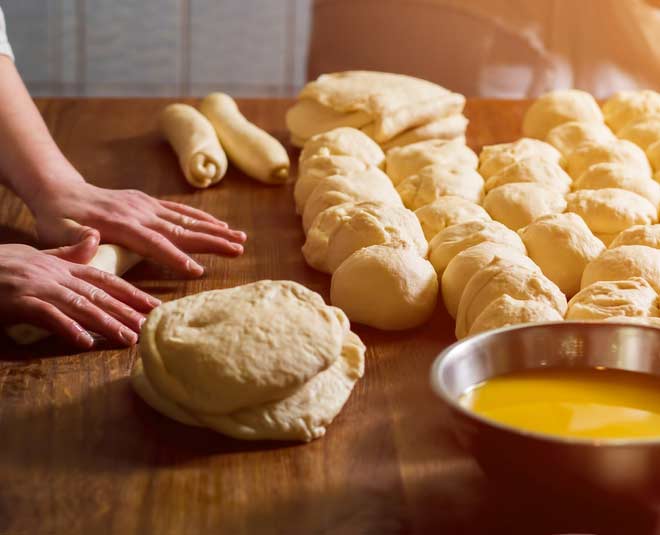 A relatively low starting salary combined with hefty equipment costs is one of the biggest challenges for aspiring bakers. Additionally, as a professional, when you start your own bakery, you may experience very small profit margins, which may not cover your maintenance and rental costs. While there are opportunities to get loans or investors to cover these costs, it can be a tough sell.
Don't Miss: Know The Facts About Baking & Test Your Knowledge Via This Fun Questionnaire
Additionally, as a subset of the culinary profession, the baking industry works with rather quick turnaround times. Such timelines can compromise creativity and innovation, demoralising potential professionals. Therefore, knowing how to organise project sheets and do costing is essential for aspiring bakers.
Lastly, the expert shared that it is important to persevere and take advantage of every learning opportunity. Baking helps creativity thrive, and if this remains your focus, you can find fulfilment in this career path despite its hurdles.
We hope these tips help you build a strong career in the field if you are an aspiring baker. For more such expert tips, stay tuned!
Did you like this article ?